According to Tom Dunn of Greenville SEO, if you own a business with a website, it's a fair guess that you want that website to show up in Google, Bing, and Yahoo! when someone types in a search related to your product or service.
For example, if you are a plumber in Austin, wouldn't it be great if your website showed up on the first page of Google whenever somebody typed "Austin Plumber" into their search bar?
And even better if your website was in the number one position on the first page? Of course it would, and there a few simple steps you can take to help make it happen.
Small Business SEO 2022: Best SEO Tips For Small Business 
Here are some of best SEO tips for Small Business:
Rule One: Google Ranks Pages
Did you know that when it comes to determining which websites are going to show up first in the SERPs (search engine results pages) Google and the other search engines don't rank websites.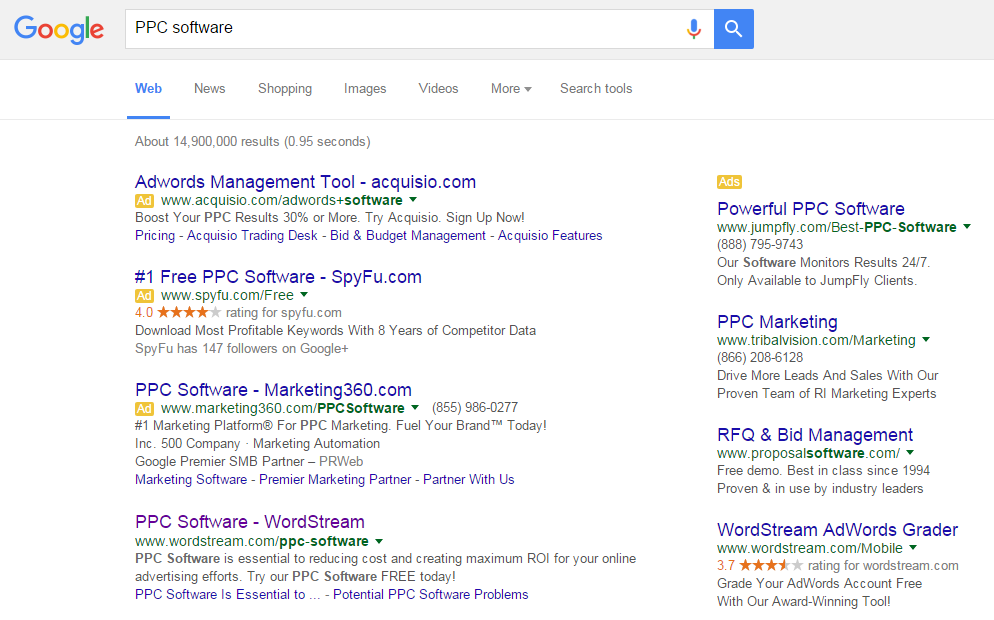 Rather, they rank individual webpages. In other words, each page on your site is looked at separately by the search engines.
And even that phrase "looked at" is a misnomer, because it's really rare that anyone actually looks at your page to decide where it's going to rank.
The search engines do pretty much all their ranking of your site's pages automatically, using something called an algorithm.
That algorithm basically runs like any other computer program. It's looking for a basic set of criteria, and when it finds what it's looking for on your web page, it "rewards" your page with higher rankings than other pages that did not meet it's criteria.
Therefore, adjusting the content of your webpage, including the title tags, text content, and image tags, can have a huge impact on where your page ranks in the SERPs.
That is called on page search engine optimization.
ON-PAGE SEO
So, how can we optimize a web page so it ranks well for a particular search phrase, like "Austin Plumber?"
First, focus on the text content of the page. How many words do you have?
As a rule, Google prefers more content and generally speaking, 1500 words is better than 300 words. However, the best approach is to see what is already working for the search term you're optimizing for.
To do that, simply type the keyword into your Google search bar. Then, take a look at the top five or so competitors already ranking at the top. Ignore huge directory sites like Yelp! or the Yellow Pages. How many words do they have on their page?
Take the average, perhaps add a bit more for good measure, and make sure your page has roughly that many words.
What Should I Write?
Well, make sure your content is relevant to the search, and make sure the exact search phrase you're trying to rank for is contained in your content once or twice, but not more than once or twice. Also, put the search phrase in a title tag, preferably an H1 tag.
When it comes to meta titles and descriptions, also make sure the keyword you're optimizing for is contained in the page's meta title tag, and maybe even the page's description.
What About Images?
Google likes images on a page, but can't "read' an image the same as text, so you need to use the image's ALT and TITLE attributes to explain what the image is about. It should contain something relevant to the search.
Make sure one image (but not more than one) on the page has an ALT tag containing the search term you're optimizing for, and any other images contain related terms.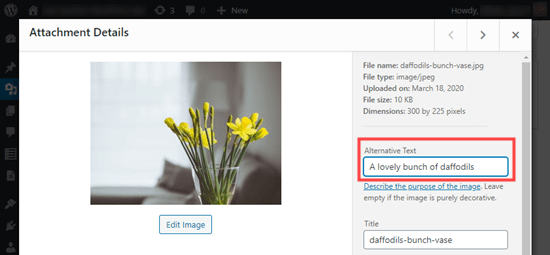 For example, for the search term "Austin Plumber" you would have one image with an ALT tag "Austin Plumber" and maybe another image with an ALT tag "Plumbing Contractors in Austin TX" or something similar. You get the idea.
So that's pretty much it for on-page optimization. If you do these few basic things on your page, you'll be ahead of about 90% of your competition. Now we turn to something called off-page search engine optimization.
OFF-PAGE SEO
Off page optimization is exactly what it sounds like- it's what happens in places other than your own page or site, in other words, on other people's websites and webpages which you don't control.
And off-page seo is essentially one thing… links pointing FROM someone else's web page TO your web page.
Boiled down to it's most essential elements, Google sees each link as a "vote" for your page. In other words, by linking to your page, the owner of that other website is basically saying, "I trust this page, and you can too."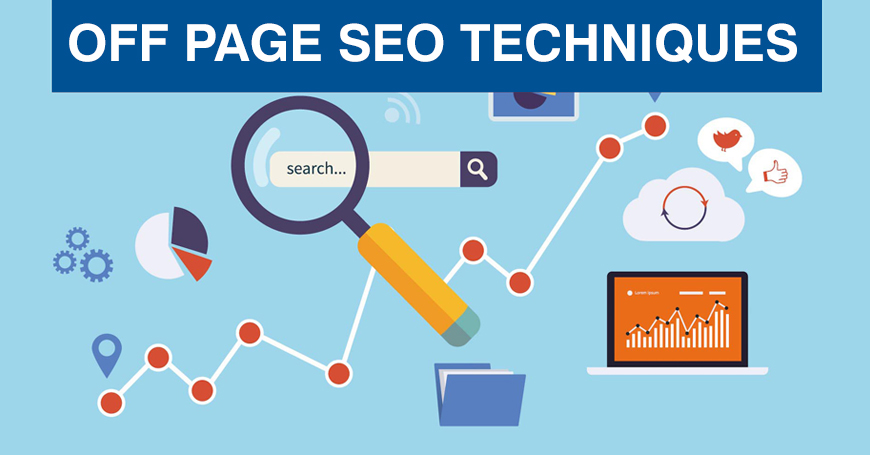 Even though we can make it a lot more complicated than that, it really is that simple.
Generally speaking, the more links you have pointing to your page, the better as far as the search engines are concerned, as long as those links are what Google considers relevant to the content of your page and are not coming from places Google considers bad, or spammy, neighborhoods, such as link farms.
However, that type of "bad" seo is way beyond the scope of this article. I will simply focus here on a few tactics you can implement to build some "good" quality backlinks (another name for links) pointing back to your site, which is why they are called backlinks.
In the video below, some of the most effective link-building techniques are highlighted:
Types of Good Links
Here are a few types of good backlinks almost anyone can build.
Natural Links
To get these, all you really need to do is create a piece of really good content, and let people find it over time. If it's good enough, website owners like bloggers and web writers will link to it simply because of its quality.
Social Links
If you have a Facebook account, or a YouTube channel, these are what's called social sites, and it's pretty easy to place links from them pointing to your web page.
Blog Commenting
This is exactly what you might think… you find blog articles and entries that are relevant to your topic, leave a comment on the post, and drop your link in the comment.
Helpful Links Pages. Many sites have pages of helpful links. If you find a site about a topic relevant to your page, contact the webmaster and ask if they will include a link to your page on their page. Easy-peasy.
Blog Guest Posting
Guest Posting.
Rather than starting a blog, find a blog or site that accepts guest posts. Write a relevant guest post and submit it, complete with an author bio and link pointing back to your page.
Paid Links
I almost hesitate to mention this, because the quality is not always good, but if you find a high-quality website, you could offer to pay them for a link pointing back to your page.
PBN
Stands for "private blog network" and is pretty much what it sounds like. You create your own network of niche-relevant blogs and post to them with links pointing to your page.
A whole art and science has sprung up around this practice, and it's very easy to get wrong, and also quite expensive. Worth it however, if you know what you're doing.
Again, beyond the scope of this article.
Broken Links
Using one of several methods, you locate links on relevant content that point to old web pages that no longer exist, ie "broken" links.
You then contact the webmaster suggesting that they re-point the link to your content. This presupposes that your content is highly-relevant and worth pointing to. If not, create a piece of content that is!
Directory Sites
Within almost any industry or niche, there are directory sites that will list your business and/or website, usually for free or for just a nominal charge.
It goes without saying that you should build profiles on as many of these as possible.
While this is certainly not an exhaustive list, it should get you started on a program of building a lot of quality, targeted backlinks to your page.
Remember one thing… consistency matters a lot! Build the links steadily, over time, rather than all at once.
A steady drip of good links is something that helps Google and the other search engines understand that your page is in it for the long haul, not just here today and gone tomorrow.
Anchor Text
We could easily write an entire article just on the topic of anchor text, which is the (typically) blue colored text you click in any link that takes you to the site or page being linked to.
It's really quite important what that anchor text says, and we'll try to simplify this with a few basic rules for anchor text.
You won't always have control, so don't worry about it too much. When you don't have control, just leave it to the linking site.
When you DO have control over the anchor text of a link, try to follow these guidelines…
1. Start with BRANDED anchor text. For your early link building efforts, try to use what's called branded anchor text which could be your business name, or the bare URL of your website.
2. Don't use too many anchors with the exact search phrase you are trying to rank for. When you do use the exact term, use it on the most powerful linking sites.
3. Vary your anchor text… a LOT. Google long ago implemented over-optimization penalties, and one of the quickest ways to incur a penalty is to NOT vary your anchor text.
4. When in doubt add a few totally random anchor text phrases, such as click here, website, and more. Vary these a great deal as well.
Follow these guidelines and you'll be safe, and well on your way to ranking at or near the top of page one!