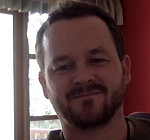 Barry Page
SEO and marketer
Schema ninja was ridiculously easy to set up and took me a couple of minutes before it went live. This is going to be a fantastic tool for me and my seo clients going forward. This will save time and increase your revenue. What's not to like!If you need a URL: https://barryinsiam.com.The first site I implemented schema ninja on, saw an increase in CTR and conversions, which more than covers the cost of the tool
Jai Sharma
Product Launcher & Top Jvzoo Vendor
Recommended it to few of my clients month back and I've got good reviews from all of them regarding this plugin SchemaNinja. If you are looking to start review blog then SchemaNinja is must buy. Your conversion rates will skyrocket.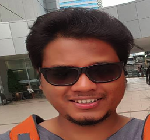 Gaurab Borah
Product Launcher & Founder of Adsnexus
Reviews are the easiest way to make affiliate sales online. I know it because I made my first ever sale and over $300k in affiliate sales just doing reviews and Schemaninja is the perfect review and recommendation plugin out there. Not only it makes your reviews more authenticated and beautiful but also increase your sales with added SEO benefits. I highly recommend this!.
Tavia Wong
Entrepreneur & Affiliate Marketer
Jitendra's plugin lets my blog stand out amongst the rest! I recommend website owners who want a to the star-studded brand to get it.
Vipul Garg
LetReach
Entrepreneur & LetReach Founder
I have used Schema Ninja on several of my internal campaigns and it's always amazed me with its results. They way it puts up the details is very comprehensive & converting…
Chiranshu Monga
Blogger & Designer
I have been a SchemaNinja user for last couple months and I love this tool for ranking my niche sites. I am a newbie and still able to make good money with SchemaNinja review & recommendation feature. Recommendation feature is killer if you have targeted traffic for your website/blog. Use it and you will feel the difference…
Jacq Lee
Lifestyle Entrepreneur
Jitendra's plugin lets my blog stand out amongst the rest! I recommend website owners who wants a to the star-studded brand to get it…
Chitraparna Sinha
Blogger & Digital Marketer
I am an early adopter of Schema Ninja plugin. I run multiple authority and micro-niche sites with affiliate marketing as one of the major revenue sources. The problem with affiliate marketing business is the difficulty in which the products are recommended and displayed. It's time consuming to keep linking every product in every post. Moreover, for listicles, the task is more time consuming. The idea behind Schema Ninja is interesting. It displays a list of recommended affiliate-linked products on the top / end of every post. It's packed with amazing features – color-based feedback system, feature display list, pros – cons listing space, short descriptions, star-based LIVE scoring, link to multiple affiliate sites simultaneously, and most importantly, the plugin is super-lite. I recommend Schema Ninja to anyone looking to improve their affiliate business. CTR and conversions on my site have improved by 81%…
GET SCHEMANINJA WEBSITE CONVERSION RECOMMENDATION PLUGIN
It takes 30 seconds to Install: Don't Wait Start Now
RISK-FREE 14 DAYS