One constant with the Internet is change, even if that is a confusing statement to digest. With information moving rapidly, things change fast in the Internet age. Unfortunately, that's even the case in Internet security and your information is increasingly at risk when you connect to the Internet.
It's important to protect your private information when you surf the Internet, and one way to do so is with Kepard's best VPN service, which will help to keep your information safe when you are surfing the Internet, whether you are at home, work or a local coffee shop. It is even helpful if you are in a coffee shop in a far corner of the globe, in fact perhaps even more so.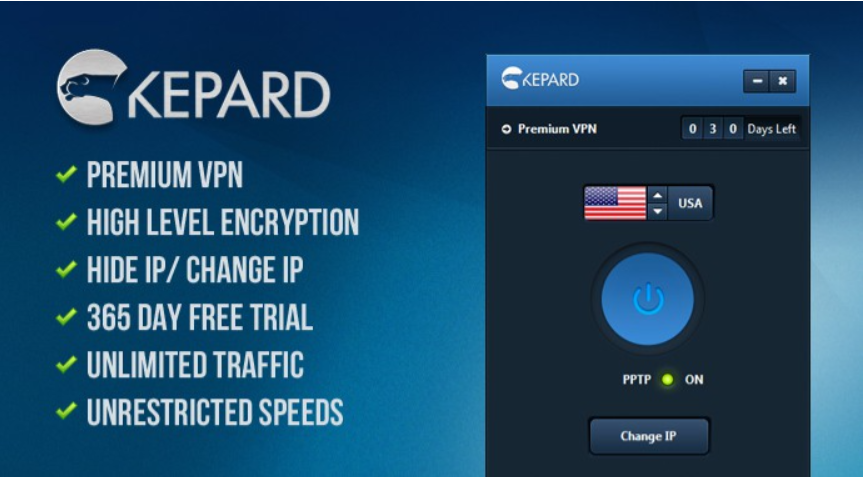 Kepard is known as a company that offers some of the best encryption for users through the use of VPN services, which provide a secure method of browsing the Internet, even if you are on unsecured networks. The great news is that Kepard is giving full access to a free premium VPN account away to 3 winners for a total of 90 days.
Protection For A Wide Variety of Security Needs
Depending on who you are and where you live, you may have a variety of uses for Kepard VPN services. In the United States or other free countries, you are probably only worried about hackers trying to get into your system to steal your information. That could be proprietary business information, credit card information, or personal information.
In other parts of the world where freedom of speech is not protected and Internet access is monitored or restricted, surfing the net on a VPN service can provide more privacy and security. Many bloggers and social media users who took part in the Arab Spring used VPN services to maintain Internet access.
Participate here.
Sign Up Now!
It's easy to throw your name into the hat to give yourself a chance to win 90 days of free premium Kepard VPN services.
Quick Links