We all need privacy in our lives and there is nothing worse than someone going through your phone and looking through your personal data be it your personal messages or someone just messing up with your gaming scoreboard.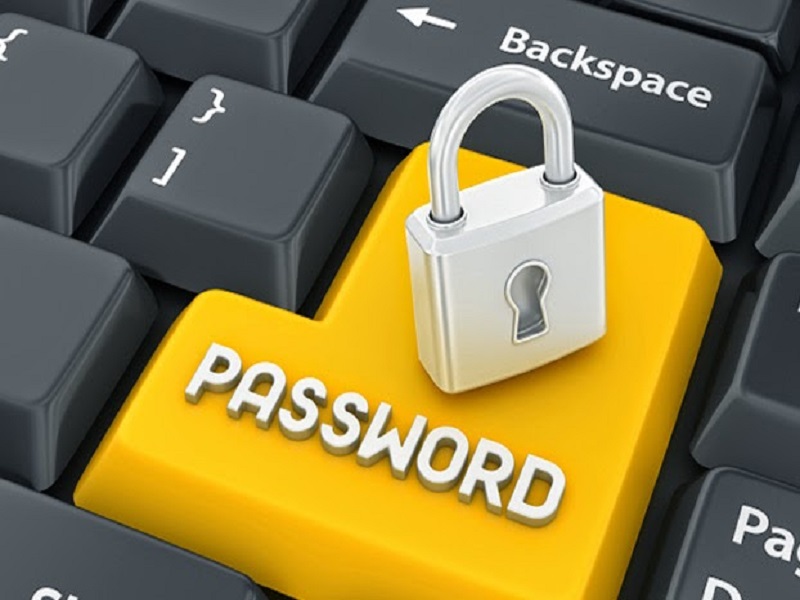 Even though the basic passcode and finger print scanner does a great work of securing your phone data but sometimes you just can stop your relatives or cousins from touching your phone when it's already unlocked! This is why it becomes imperative that you gain the knowledge of how to lock apps on iPhone.
Hence, there arises a pressing need to learn how to lock apps on your iPhone. One of the best ways to avoid these invasive people from going through your phone data is through iAppLock.
Just through some basic steps you can easily increase your phone security and you won't have to worry about people finding out your secrets and going through your private data from your cell phone.
You don't need to Jailbreak the iPhone but if you are intrested to know more about Jailbreaking the iPhone, here is how to jailbreak iPhone.
#1 App lock for iPhone – using iAppLock app
1. The iAppLock app is a very simple application that has an easy to use user interface. Once you open the app you will find that there are three different tabs at the bottom. They are:
1. Protect
2. Settings
3. More
(from left to right).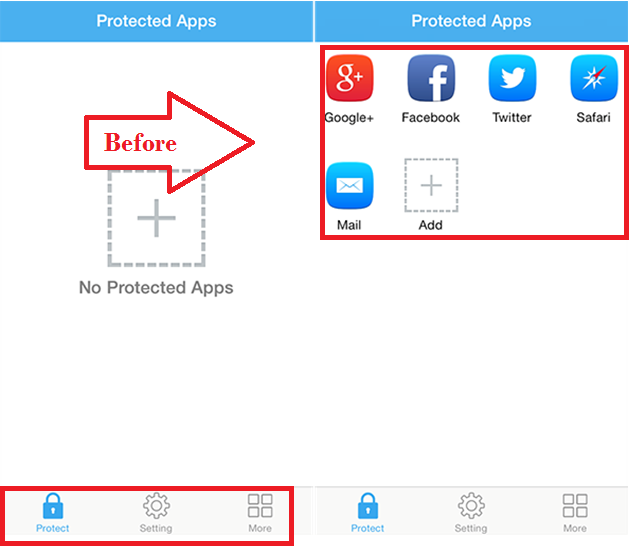 Step 2. In the Protect tab you can see there is a plus sign on the app. Clicking on this plus sign allows you to select third party apps or naive apps that can be protected through a pass code. There is however a limit of five applications that will need purchasing of the upcoming professional versions to override. You can choose the apps that you think need the maximum protection for and place a pass code for them.
Step 3. A pass code prompt will pop up whenever a person tries to have an access to any of the protected applications and the person will be able to use the protected apps only if he or she is able to enter the correct pass code. The app also has a pass code that prevents people from going to the tweak and disabling it which helps in providing really good security.
Step 4. The application currently only accepts numerical pass codes or alphabetical pass codes but we hope we will be able to find future updates that will allow alphanumeric pass codes as well. Hopefully in the future we will be able to add pass codes not only apps but to folders as well. Hope the developers consider it.
Step 5. The second tab that is the settings tab has many options to configure that includes even a delayed lock setting. Here, applying passcode isn't necessary for an amount of time you decide after accessing any one of the other protected applications.
For example, if Gmail is one of your protected applications and you just entered the passcode for it then you will not have to type passcode for any of the other protected applications for the amount of time you select for the delay. You can set the delay time to either 1 minute, 5 minutes, 10 minutes, 20 minutes or 30 minutes, whichever that is convenient as per your usage.
Step 6. Apart from all these cool features to be on the safer side even if you forget your passcodes there is absolutely no need to panic as you can retrieve your passcode easily any time through an authenticated email. There are also menu items so that you can change your passcode.
Step 7. If you are not satisfied with the app or are facing any kind of problems or difficulties at all you can easily send feedback to the developers. You can find the iAppLock now on Cydia for free in the BigBoss repository. If you want to download paid apps for free, here is how to get Paid apps for free.
#2 Lock apps on iPhone – using guided access (iOS 8 users)
Step 1. For iOS 8 users another thing that you can do is to go to the accessibility settings where you can see Guided Access. This is not a full proof protection but something you can use to increase the security at least a little bit. This guided access lets you keep your iPhone in just one app and you can control which features will be made available and which will not.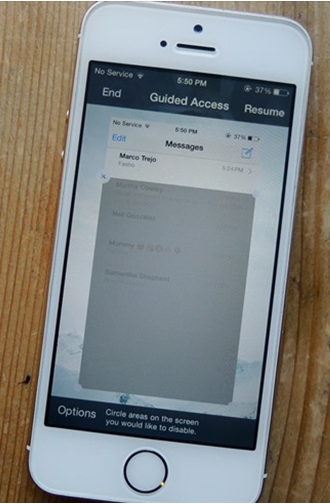 Step 2. After you enable this Guided Access just bring up the triple click home feature. You can block some of the areas from being accessed by drawing across the screen.
Step 3. Then just tap Start after this.
Step 4. Once all of this is done without knowing your passcode no one can access those parts of the screen that you disabled. To get rid of this guided access just triple-click the home button and enter your passcode.
#3 How to lock apps on iPhone – for iOS 7 users
Step 1. For ios7 it is almost the same! Click on settings in your home page and go to general settings. Click on accessibility, go to the guided access and turn it on.
Step 2. You can then enter a 4-digit code as a pass code.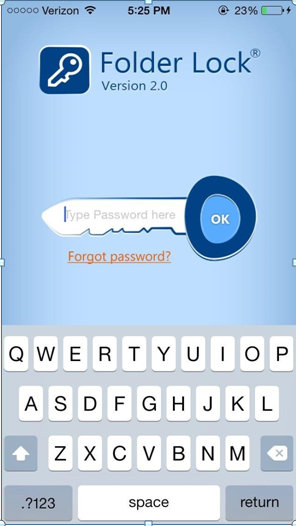 Step 3. After this just go to that app that you want to protect and triple click the home button to set the protection up.
Step 4. To remove this protection you have to do the exact same thing, type the correct passcode and it will get deactivated easily.
#4 How to lock apps on iPhone – using other apps
Step 1. Just like iAppLock, there are other apps also that can help you with the security.
Step 2. Another app that you can download is Folder Lock that will protect all your photos, contacts, music, voice memos, documents, notes, and a lot more.
Step 3. Just download the app and then enter the passcode each time you want to access any of the files! This is all you need to do.
Final words
So this was all about locking apps on your iOS-based device i.e. iPhone. Since all of your sensitive and important data is mainly saved either in your email account or folder, so it becomes essential to lock folders first. Hence locking apps and folders ion iPhone is the first and the most important line of defense to protect data.