While browsing through your Facebook timeline, you will come across several videos. It's not possible to watch all videos in one go. Sometimes, you may wish to save it on your computer to watch it later, or you may love a certain video, may want to re-watch it over, or want to save it in your phone to view it again.
And that's the time when you wish to learn the strategies to – How to download videos from Facebook. You may wish to watch them or to re-upload in Facebook. No matter, what your reason is, downloading Facebook videos isn't hard. If you follow these methods. Also take a closer look at downloading Instagram Videos.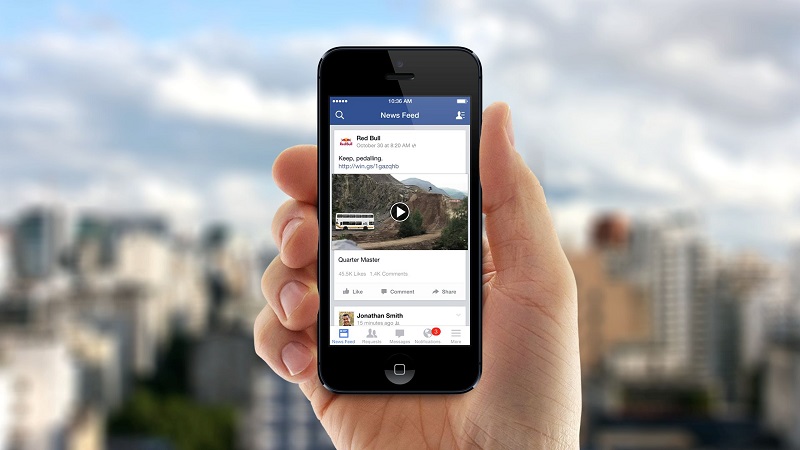 #1 How to Download Videos from Facebook
Step 1: Whenever you decide to download facebook video(s), first and foremost you need to determine the actual hosting source of the concerned video that you are willing to download. For, e.g. Youtube; since all the videos that appear on Facebook aren't always hosted and stored on it; rather they can be owned by other such hubs too.4
Step 2: Once you have determined, the host of the concerned video, it gets easier to download videos from Facebook. As mentioned above, some videos are directly uploaded in Facebook, while the rest are from other sites like YouTube. The host of that video(s) affects the type of strategy that needs to imply to download videos from facebook.
Step 3: It's time to right click on the video, which lets you see this option called "Copy link address'' amid the various other options that are in no way related to how to download a video from Facebook.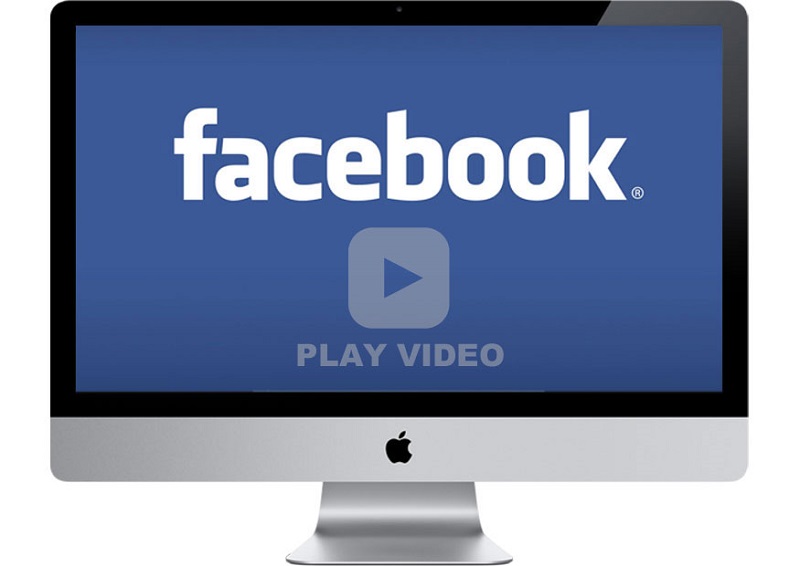 There is one more method to obtain the link to the video, by loading the video, and then you can select the URL or address of it from the browser, you will find this address on top in the address bar.
Step 4: After obtaining your desired link for the concerned video, next its time to find the Facebook video downloading sites. There are a lot of options to choose from, while some sites may be trusted the others may not be.
For Example www.fbdown.net, www.savefrom.net
Step 5: Almost all these sites have a similar format, with ads beside the text field (where the user is supposed to enter the address of the video). It's wise to run Ad blocker while using these sites because these ads come with a fake "download'' button, which takes you to another site and hinders the process to learn how to download video from Facebook.
So in order to be safe, run the Adblocker. If you don't have Adblocker, then click on ''download'' button which is right next to the text field (most probably), where you enter the URL. The remaining buttons might be fake.
Step 6: Paste the URL (that you had copied above) in the text field, and click on "download" button right next to the text field where you have entered the concerned URL.
Step 7: Now, the video gets downloaded, depending on the quality of the video, it might take longer or shorter time to download. You may be asked, where you wish to save your video to your desktop. Select the location, and then right-click and select the "save link as" option from the menu. You can also name the video.
Note: Videos generally gets saved in .mp4 format. Also s few other sites like savefrom.net, let you select the desired video format before beginning the download.
Step 8: Now, in order to view this video, you will need a video playing software on your PC.There are several software that lets you watch videos in high quality.
For example www.kmplayer.com . Most of these sites are free, if you are a windows user, you will get Windows Media player as default.
Step 9: You can also view videos directly on your desktop without any video playing software. All you need is a browser that supports lets you play your media files.
For example Torch browser lets you play your videos. Just open the browser, drag your file and drop in the browser, and you can enjoy watching your videos.
So, this was one of the most common methods to learn how to download video from Facebook, let's head towards the another method.
#2 How to Download Videos from Facebook – Private Videos
Step 1: First of all open your Chrome browser, and then go to Facebook. Click on the video that you wish to download.
Step 2: After opening the video, click on the menu option in chrome, you will find it in the top-right corner of the browser. Once you have found it, click on it to open. You will be able to see a bunch of options.
Find "developers tools" option or press Ctrl + Shift +I and after that more options are visible to you, go to, "more tools". Once you open your "developer tools" go to the "Network" tab.
Step 3: By opening "network" a code will appear on the screen. You will find your video, which will be in the .mp4 format.
Note: This will only work, when you play the full video first, and in the "type" column, you will find the .mp4 option. If you don't see this option, refresh first and play the video again. Repeat steps if necessary.
Step 4: Right-click on "name" column, select "open link in new tab."
Step 5: Once the video has successfully opened, right-click and click on "save video as" option, to download.
#3 How to download Facebook video – Youtube Hosted
Step 1: Find the video, and open it. From the browser, in the address bar, you can see its URL. Copy it, using Ctrl+c (hotkeys combination) or using your mouse.
Step 2: Go to YouTube video downloading sites like "keep vid" and paste the URL, run Java applet to convert the file. You may be asked to pick the resolution and type in which you wish to download. Select your choice's option, and click on "download."
Final Words
Now, after learning all the possible techniques to download video(s) from Facebook, it's time to apply those techniques and download your favorite videos and sit back, relax and enjoy !! :). Wanted to download free music on iPhone? Here is how to download free music on the iPhone.
Bored of using the same emojis every day? Learn how to get new ones.