Have you ever thought of how to back up your Instagram photos before deleting?? NO?? No worries! In this article, you will be getting to learn about backing up your Instagram data!
Instagram is a photo and video sharing app which is basically designed for Smartphone users. Instagram helps people gain exposure and popularity by letting them share their videos and images to the world.
Most of the celebrities, painters, singers and many professional people love using Instagram to gain exposure for their work and to get appreciated for what they do!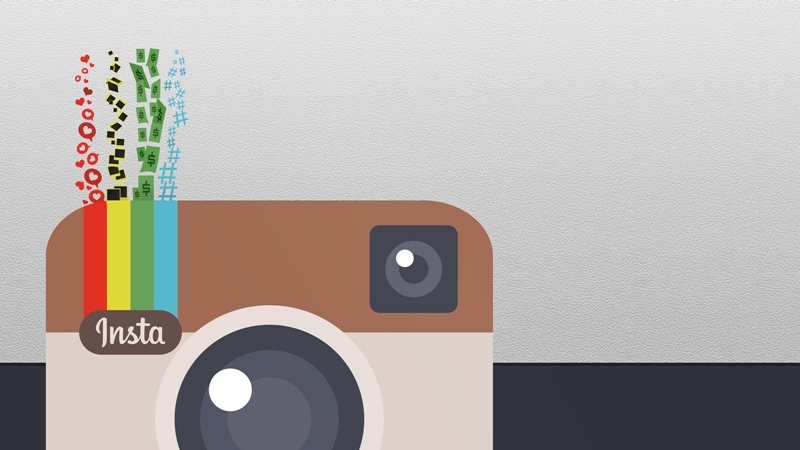 As of now, Instagram has millions of active users and the number is growing exponentially. By the growth of Instagram, we can assume that people love using Instagram and they won't find any good reason to leave Instagram.
But every person has their own sense of choice. Regardless of what features does Instagram offers, how many active users it has or how can it help you explore, you might have your own reasons to get away from Instagram. If you wanted to save the instagram photos offline, here is how to save Instagram photos offline. Along with just saving Instagram photos, you can also print Instagram photos.
Why to Backup Instagram Data??
You, perhaps, are not happy with the Instagram terms and conditions of using your Photos and videos for advertisers without your permissions or you are feared of getting your accounts suspended by Instagram without permission??
We have witnessed many cases in the past where Instagram has deleted many users accounts permanently for copyright infringement. In such cases, Instagram has been seen to be taking actions spontaneously without giving the users any chances of backing up or restoring their accounts.
Such cases make us realized how insecure our data is and how badly we need to backup our Instagram data! So, why not to go in-depth and learn about how to backup Instagram account??
We will be telling you everything in this guide from how to back up your Instagram Images to how to backup Instagram direct message. Everything in just one post! Let's head over to the guide!
How to Back Up Your Instagram Photos:
Instagram doesn't offer any service to import or export the Instagram data and back it up. Hence, we need to use a third-party service called Instaport.
It's a web-based free online service which is liable to backup all your data on your hard drive in a zip file. It's an incredible service which is completely free to use and very easy to work with. Instaport uses Instagram API and does great what it offers.
The below steps will tell you how to backup Instagram pictures using Instaport!
Step 1: The first and foremost step you need to follow is to visit the Instaport website. For this, open the browser on your computer and go to instaport.me.

Step 2: On the Instaport website,you will be asked to connect your Instagram account with Instaport in order to export all your data. To connect your account with Instagram, click Sign in with Instagram under Connect your account section. You can refer to the screenshot below, to understand the things better.

Step 3: On clicking the Connect your account button, you will be redirected to the Instagram sign in page, just enter you login credentials and login to your Instagram account.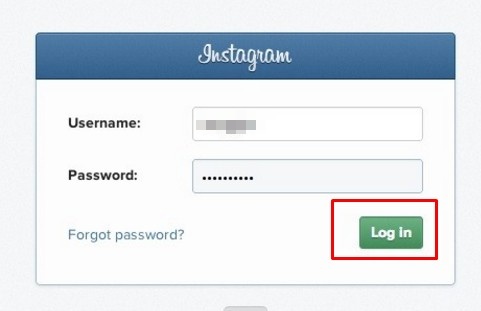 Once clicked on the sign in button, you will be asked to authorize the Instaport to access you Instagram data. The screen may look like the below screenshot.
Click the green Authorize button and move further to the next step.
Step 4: Once the Instaport is given permissions, you will be redirected back to the Instaport website. Here, you need to select the export service. For instance, whether you want to save your Instagram data to the hard drive on your computer, or services like facebook, Flickr, RSS or so.
Although, you can just select the first option i.e Download .zip file for now, but in future these second option will also be on the list. Meanwhile, it's under construction!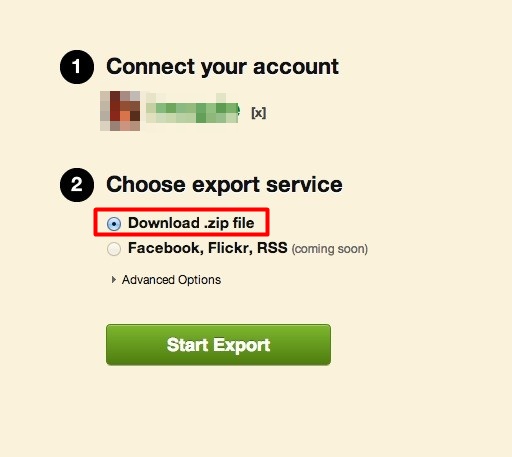 Step 5: By default, all the photos saved on your Instagram account, but if you want to have more control on the images to be downloaded, click on the Advanced option(See above image), below the Choose Export Service option. The advanced option will give you more control on the data you would like to back up.
The options under Advanced menu will look like the below screenshot!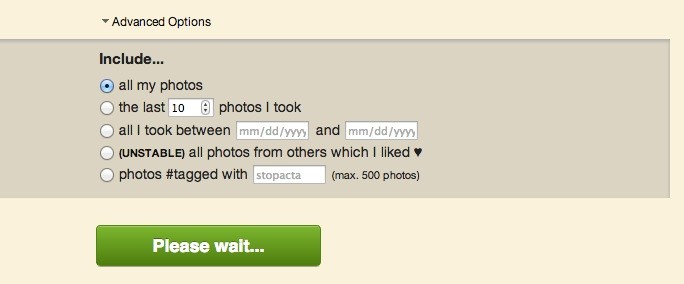 Step 6: Once all your preferred options are selected, click the Start Export button! All the images on your account would start exporting to the Instapage. Depending upon the size of the data, this action may take some time.
Once the data from your account has been exported successfully, you will be redirected to the new windows where you just need to download the data file. A screenshot for the same is given below.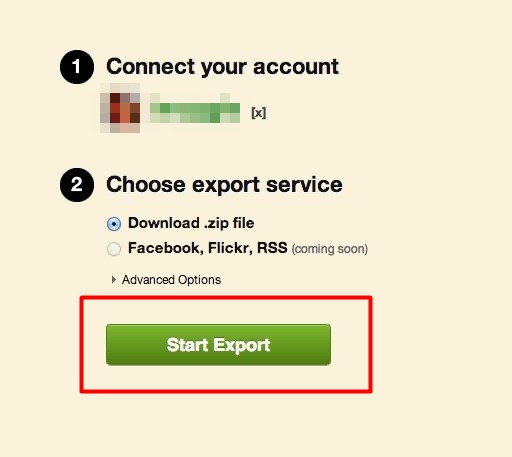 Step 7: The last and final step is to download the data on the hard drive. In order to do that, just click the Download photos button, navigate to the location on your computer where you would like to save you data and click the Save button! That's it!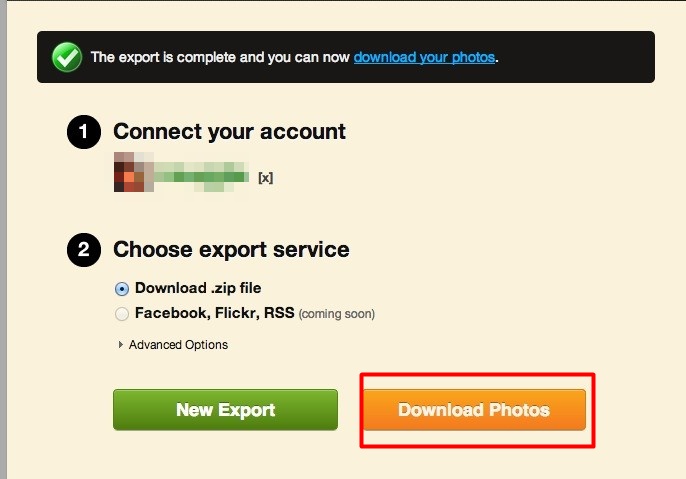 Once the zip file is downloaded on your hard drive, open it with a zip file opener!
So this is how we backup the images from our Instagram account to the hard drive. Apparently, the steps are very easy! If you want to backup the messages from Instagram, probably the copy and paste is the only option you have, as we have no better way to back up the messages!
After you are done with all the steps and have successfully backup all your data, you can delete your account in peace! If you are looking for someone on Instagram, here is how to find people on Instagram.
With that, we have reached the end of the guide! I hope we were successful in teaching you How to Back Up Your Instagram photos.
For any queries or doubts, drop your comment below, we will reach out to you as soon as possible. Also, if you find the guide helpful, fee free to share it with your friends and relatives!