Adding a youtube subscribe button to your website is one of the best practices you must do when you own a youtube channel along with a website. There won't be anyone who doesn't want to increase subscribers to their youtube channel and needless to say, embedding subscribers button to a youtube channel is one of the best ways you can do that.
Initially, the only way to subscribe to a youtube channel was to go to the official website of youtube and then subscribe to a channel. But all thanks to the google developers that we can now easily put a subscribe widget to our website, to help our readers subscribe to our channel easily.
Not only this, you can even customize the subscribe button as per your choice and can put it on your website!
Those who own a website and a youtube channel keep on searching for the ways on How to Add YouTube Subscribe Button on your Blog. If you are also one such website master and a Youtuber, who wants to put a youtube subscription button to their blog, then the article is dedicated to you.
There are two most popular ways to put a subscribe button on a website. The first is doing it manually by embedding the code on a website and the second method involves a plugin.
Let's see how to embed the YouTube subscribe button on your website using both the above-mentioned method.
How to Add a YouTube Subscribe Button to Your Site:
Before we start our step by step guide, let me specify the fact that the method of embedding the Youtube subscription button using a plugin is only applicable for a WordPress website.
If you own a WordPress blog, then feel free to use this method, else go through the second method.
Method 1. Using Plugin
Step 1. The first step is to log into your WordPress admin panel as I told you, this method specifically works for the WordPress users.
Step 2. Once you have signed in, hover the cursor on the Plugins option on the left pane and go to Add a new plugin. See the option to understand better.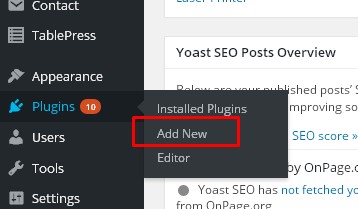 Step 3. As sooner you click on the Add New Plugin option, you will land on the following page.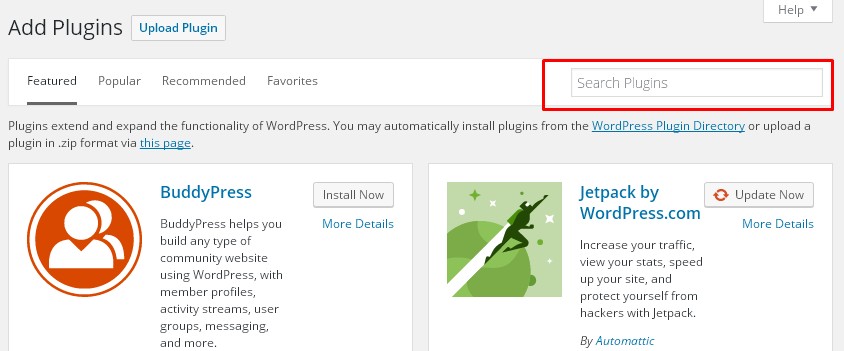 Step 4. Now click on the Search option highlighted in the above screenshot and search for the plugin Youtube Subscribe Button and press enter.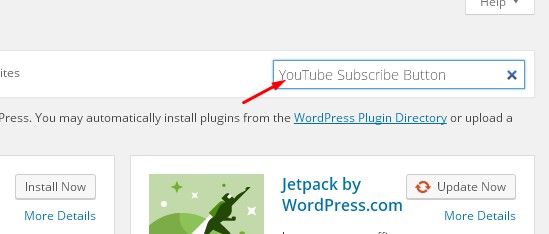 Step 5. Soon after you will see many results related to that search. Avoid rest of the plugins except the one I have highlighted in the below screenshot. Now click on the Install Now button next to the name of the plugin and Install it.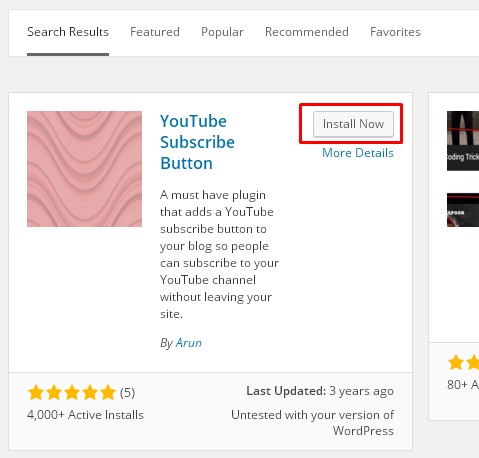 Step 6. Once the plugin is successfully installed, go to Appearance> Widgets from the left pane. See the below screenshot, if you can't locate the option.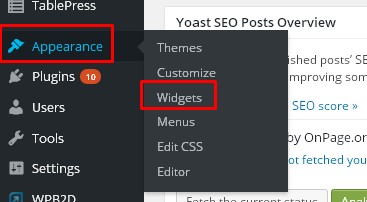 Step 7. On the widgets page, you will see a new widget option for YouTube Subscribe Button. Now set this widget to any of the desired locations be it the sidebar, header or footer.
Now configure the button as per your choice. Like keep the title of the widget, channel ID, theme and layout and save the settings. If you don't know your channel ID, click here to retrieve your channel ID.
With that, you have successfully added a Youtube Subscription button to your website.
Easy, right??? But, this method only works for WordPress blogs. But don't worry even if your blog runs on blogger or any other platform, the below method is still a great solution to be followed.
And I can assure you, even that method is really easy. Let's find out how it works.
Method 2. Using the code
If the above method doesn't help you embed a subscription button to your blog, follow the below steps. This method is the official way to embedding a subscription button to a blog.
Step 1. In the very first step, you need to go to the official page of google for configuring a subscribe button to your website. Once you are on that page, you will see the below screen. This is the page where we can customize our channel subscription button.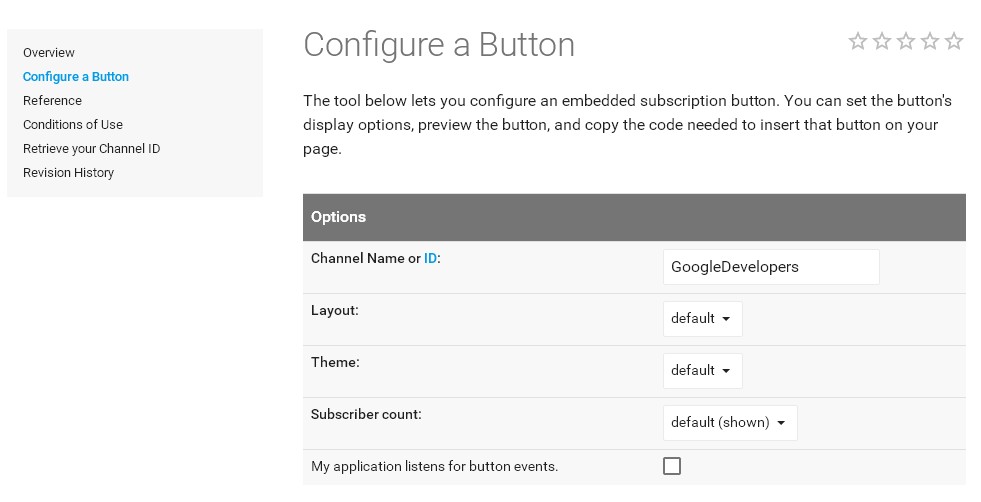 Step 2. In the first field, enter your channel ID. If you don't know your channel, click here and find it out. In the second and third field, set the Layout and Theme for the button.
You can choose the default button settings, which looks like the below image.

Or you can set it to Full layout, which looks like this.

If you don't like the light-colored background, set it to dark. Just like the below image,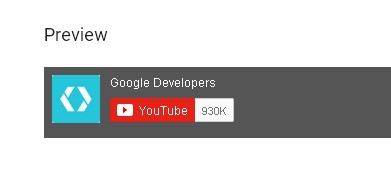 Step 3. Once the appropriate settings are done, copy the code from the below code box.

Step 4. Now come back to the widget area on your admin panel and navigate to the text editor. Once you find that editor, set it to any desired location where you would like to put the youtube subscribe button.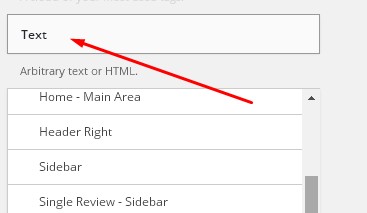 Once the location is selected, add the widget.
Step 5. Now we are just one step away from adding the subscribe button manually. Now paste the code we copied in step 3 in the text widget and save the settings.
As sooner you do this, the subscribe button will be added to your website. You can come back to your website's homepage and check it out. Now your readers don't need to go to your youtube channel just to subscribe to you, nor they require to leave your blog.
Adding a YouTube subscribe button is a great practice you should do it today! And the above guide will help you do that easily. I'm sure you got all the things clearly! Adding a youtube subscribe button to a blog is really easy whether you do it using a plugin or doing it manually by copy-pasting the code your blog.
Now share this guide with your friends and help them increase their subscriber count.
If there is still any doubt remaining on embedding Youtube subscribe button to your blog, feel free to write that query to us. Anyone of our team will get back to you as soon as possible!