WHAT MAKES LIQUID WEB DIFFERENT?
Liquid Web does not offer shared hosting, unlike several well-known web hosts like SiteGround, Bluehost, and GoDaddy. Instead, they concentrate on high-end hosting services.
They're not only a WordPress hosting firm, though; they also provide VPS, cloud, and dedicated hosting options.
One advantage is that Liquid Web's staff and resources aren't diverted to capturing and maintaining simple website owners. Instead, they can devote more time and resources to providing a superior service to clients with more sophisticated hosting needs and high expectations.
Another advantage of choosing Liquid Web over a company that only provides managed WordPress hosting is that, unlike when you sign up with a company that only provides managed WordPress hosting, you should have access to staff who have a broader range of knowledge, covering a broader range of high-end hosting services and solutions — not just managed WordPress hosting.
As a result, if the Liquid Web team determines that your WordPress website would benefit from dedicated or cloud hosting, they should be able to offer a more suitable plan from their portfolio without you having to look elsewhere.
With a huge team dedicated only to premium hosting, there's a strong chance your website will be cared after by professionals with a greater level of knowledge and competence than you'd find at companies that also provide hosting at the cheap end of the market. Check Liquid Web Coupon Code
LIQUID WEB USER EXPERIENCE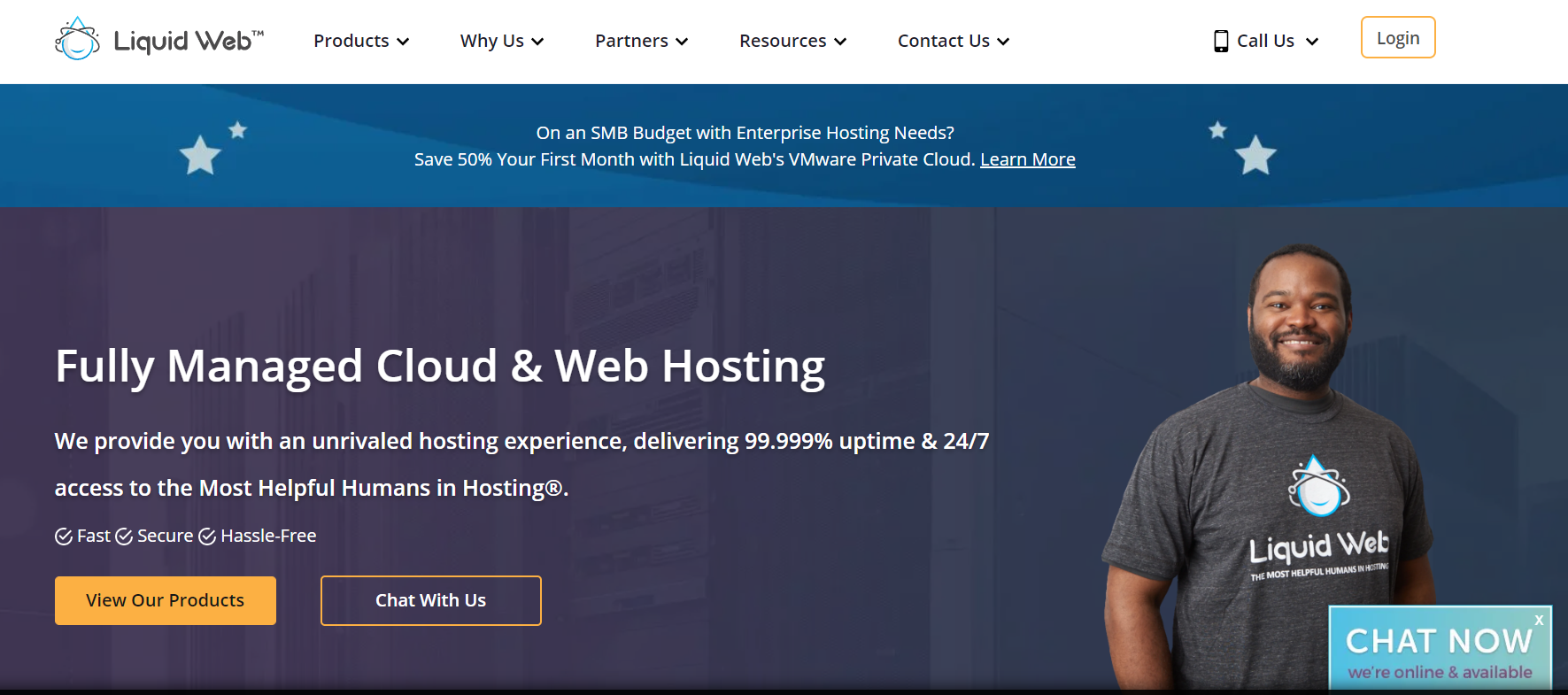 When it comes to joining Liquid Web and building a new WordPress website, the process is simple. As a result, if you're looking for a host that can help you get your new site up and operating quickly, Liquid Web fits the bill.
You can register a domain name for your site with Enom through your Liquid Web dashboard if you don't already have one. There are cheaper options out there for a one-year.com domain name registration than $30.
You may manage your account using the dashboard on their website once you've signed up. The dashboard gives you access to the details of your websites, as well as the settings for each one.
Enabling or deactivating automatic updates, turning on password security for your website, and cleaning the cache, as well as turning it on and off, are all options available through your account dashboard.
You can also switch PHP versions and obtain a few logs for your site, including the access log and the Nginx and PHP error logs.
You can quickly establish additional user accounts to allow other people access to your dashboard, which is a good feature. This could be useful if you're working as part of a team or have hired people to assist you with your sites.
Unlike most, if not all, managed WordPress hosting, Liquid Web won't let you administer your account through a control panel like cPanel. Liquid Web, and managed WordPress hosting in general, may not be for you if you wish to install other software on your account, setup cron jobs, or set up URL redirections yourself.
Also check out :
"Interested in Sqribble? Read BEFORE You buy!" Sqribble Review 2022 (Promo Coupon Code Save Upto 96%)