As the title suggests, I am talking about how to submit a site to Bing in this article, right? Well as you already know, Bing is a search engine, one of the direct competitors of Google.
Although Google has taken over the market tremendously still, Bing continues to be the second-largest most used search engine on this planet.
But then you would ask me, why would you want to submit site to Bing, right? Yeah, that's a legit question, and well let me take the liberty of answering that to you, 
Cause I personally believe, just doing something is not enough if you don't know why you're doing that, right? So yeah I think it's fair of me to let you know why you need to submit your site to Bing.
Why Submit Site to Bing?
Well let me talk in general I mean not just Bing, but you should submit your site to almost all the leading search engines definitely Bing is one of them, and that's the reason I am covering how to submit your site to Bing in this article.
Ok, so technically why do you create a website in the first place, to be found on the Internet, right?
So submitting a site to search engine is what enables you to be found on the Internet, just creating a website and not submitting it to the search engines won't do for you.
Well, your site gets indexed automatically too, because they got advanced crawlers which crawl the Internet and then index the web pages that are relevant, but still you need to submit your site to search engines because otherwise you never know how long it is going to take for the crawlers to crawl your site.
Submitting your site to search engines is like Knocking on the door and saying " Hey Search Engine! Here I am". And you definitely should knock on that door if you are serious about your website.
Ok, not just that, submitting your site to search engines help you with your organic traffic, I mean traffic directly from search engines. So well that's one of the best kinds of traffic you will ever get, and the best part is it free, meaning you don't have to spend a single buck on the promotion of your content.
Don't tell me you still don't want to submit your site to being right away, don't worry I will cover how to submit your site to Google too in the later articles, but the reason I am focusing on Bing right now is that not a lot of people focus on it, simple. (It's good to leverage what others are missing huh?) After all, it's free to search engine submission, right?
So well here is how it works, Bing has Spiderbots (just algorithms actually), they are the ones in charge of crawling the internet, and indexing your sites, but well they have to crawl millions of sites daily, so you don't want to be missed right? So you submit your website to Search Engine> It's placed on a queue > Indexed shortly thereafter.
How to Submit Site to Bing:-
I already said, the search engines know the importance of submitting a site to them, so they have made the process easy enough for us.
So, head over to Bing Webmaster Tools, and log in or Signup. (Well it's free both ways.)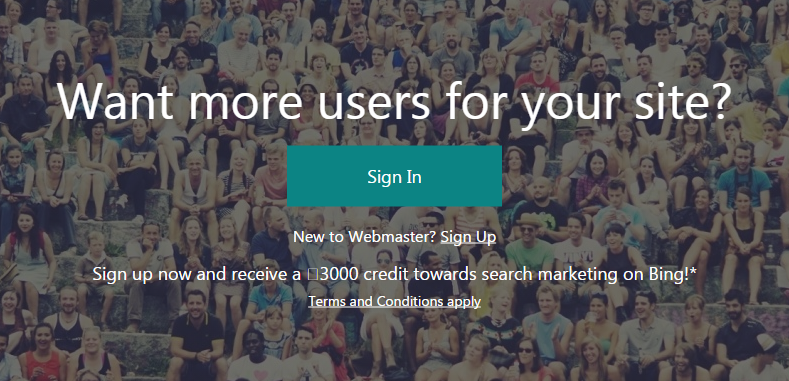 Once you log in, you will see a beautifully placed button, right at the center of the screen greeting you to add your site. So well, click on it.

On the next screen, fill in the details that the page asks of you. Well, they are just basic info, say your Name, your Blog URL and stuff like that.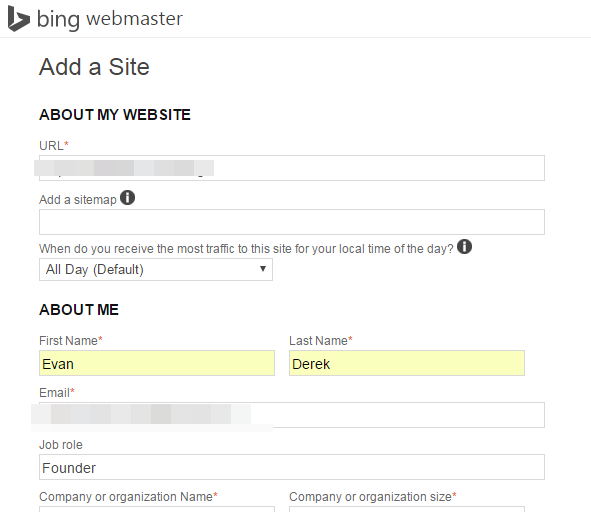 And then finally click on Save.

The next page that comes up is the verification page. Of course, you need to verify it to Bing that you are the legal owner of the site, right? Or else anyone could add any site to his dashboard and pretty much cause havoc to it.
So yeah, the easiest method to verify ownership is to copy the header tag.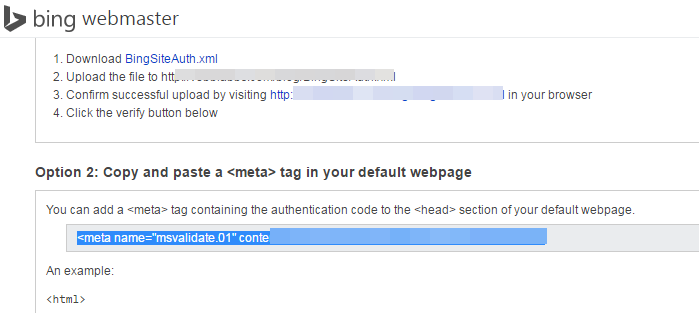 And then, go to your WordPress dashboard, then click on Appearance, and then Editor.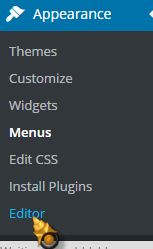 Then click on the Theme Header option.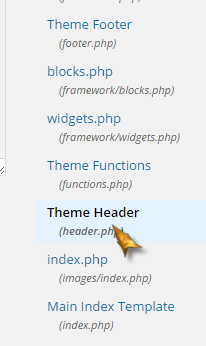 And then, add the code you copied from the Bing dashboard right below the <head> tag, and click on Update file.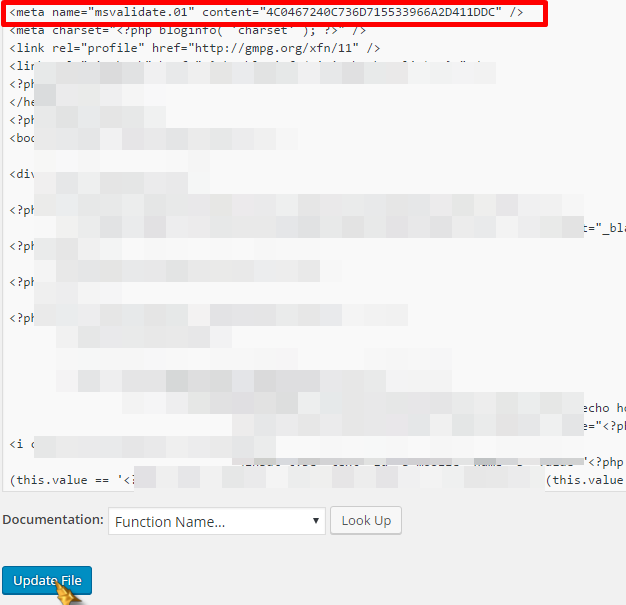 Well once you've updated the file, go back to click on the Verify button on the Bing page, and it will redirect you to your dashboard.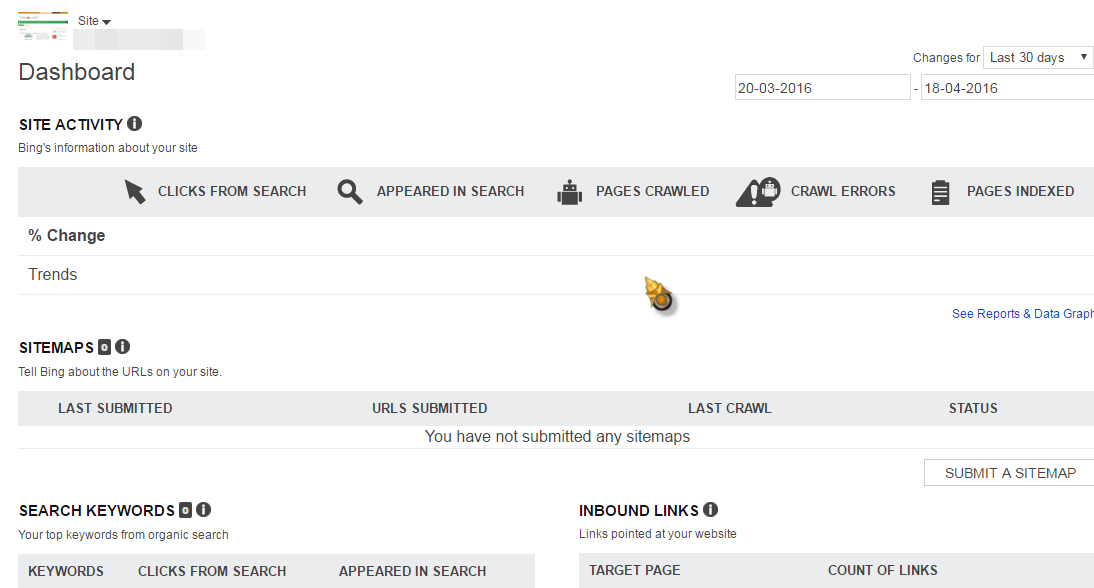 Well, guess what? You just submitted your site to Bing! Yeah, wasn't that hard right?
What Can I do With Bing Site Dashboard?
Once you've successfully submitted your URL to Bing, you'll get a sidebar like the below screenshot on the left side of the page.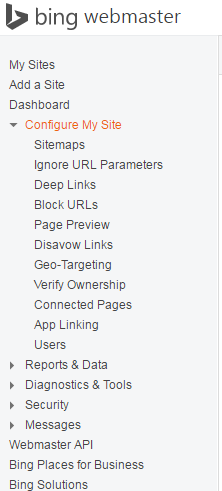 It has a lot of options, like a lot. So I'll just take you on a ride through some of the most useful options.
Disavow Links: – It's the tool that is going to turn into your Savior, your Messiah when your site is hit by some kind of Spam backlinks penalty. Well, meaning if your site gets some unnatural, unwanted links, this is the tool that'll help you get rid of them.
Click on the Disavow Links button, and you'll be taken to this page:-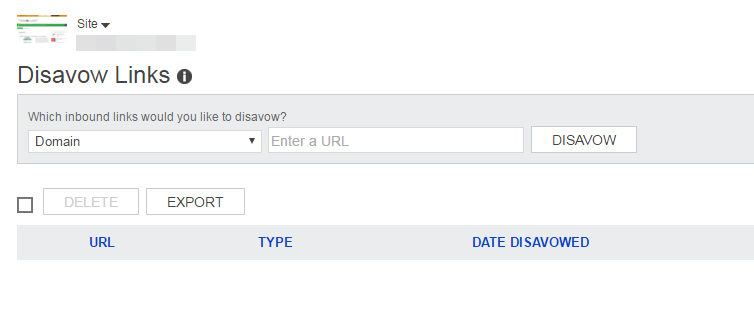 Now, I personally feel the disavow feature at Bing is much more advanced, and easier to use compared to the Disavow option at Google Webmaster tools.
With the Google WMT, you've to upload a .txt file with a list of all the domains you'd want to be disavowed, but well with Bing Webmaster Tools, you can input the Domains and URL's you want to be disavowed directly!
So yeah, just select the domain option from the drop-down menu, and enter the URL you want to disavow in the format http://www.URL.com.

Messages: – Messages is where all the Issues and reports regarding your Site will appear. If there's something wrong with your site, if something is causing a problem, this is the screen that will hold it all.

Final Words:-
It's more important than most people think, I mean to submit a website to Search Engines, and that's where a lot of people miss out.
With all the competition and saturation of the blogging thing, it's important, more than ever, to not leave out a single element that might cause your downfall, and after all, what does it take? A couple of minutes to submit URL to Bing.
So, isn't it worth it? If it wasn't, I wouldn't have been spending my last 3 hours working up this article on how to submit site to Bing, or you can call it a "submit Url to search engines" piece. Oh hey still got questions? Make use of the comment box, I answer to each one of them, I promise.