No matter how fast your new computers might be, they all seem to get slower over time. Because there is a new kind of excitement to play with a new computer and to install lots of software on it.
The first program which we install on our new computers is anti-spyware and antivirus tools, to stay from viruses. I know, it's an essential program but what we actually do, we install more than one antivirus program.
Next, we download lots of unrecognized junk software from the internet. Obviously, your new computers gradually decrease the performance and one day when you are trying to open a program or file then it takes more time to open up.
So, Whatever the cause, there are lots of ways to speed up Windows 7 performance and make your PC work better without upgrading your hardware. Here are something that will help you in installing Windows 7 custom themes.
Tips to Speed Up Windows 7 Performance
Turn Transparency Off
The glass transparency uses more resources of a PC from the Aero feature, you can disable by following simple steps.
Step 1: Go to personalize. (Right Click on desktop > Personalize)
Step 2: Click on the Window Color icon at the bottom of window.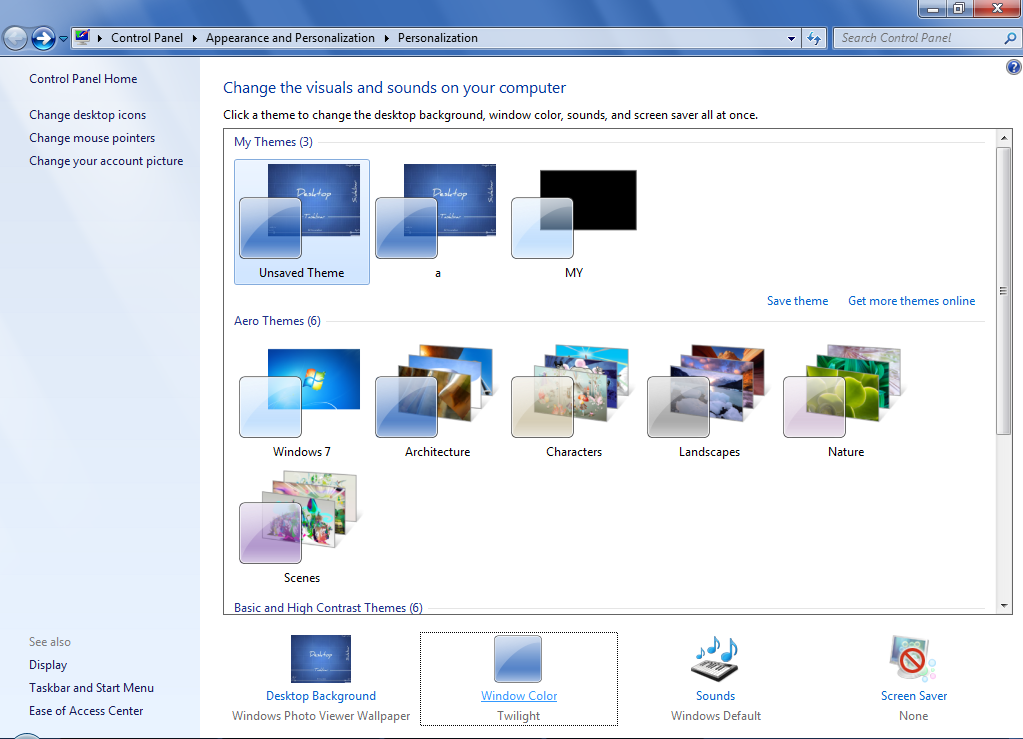 Step 3: Uncheck the box to disable transparency.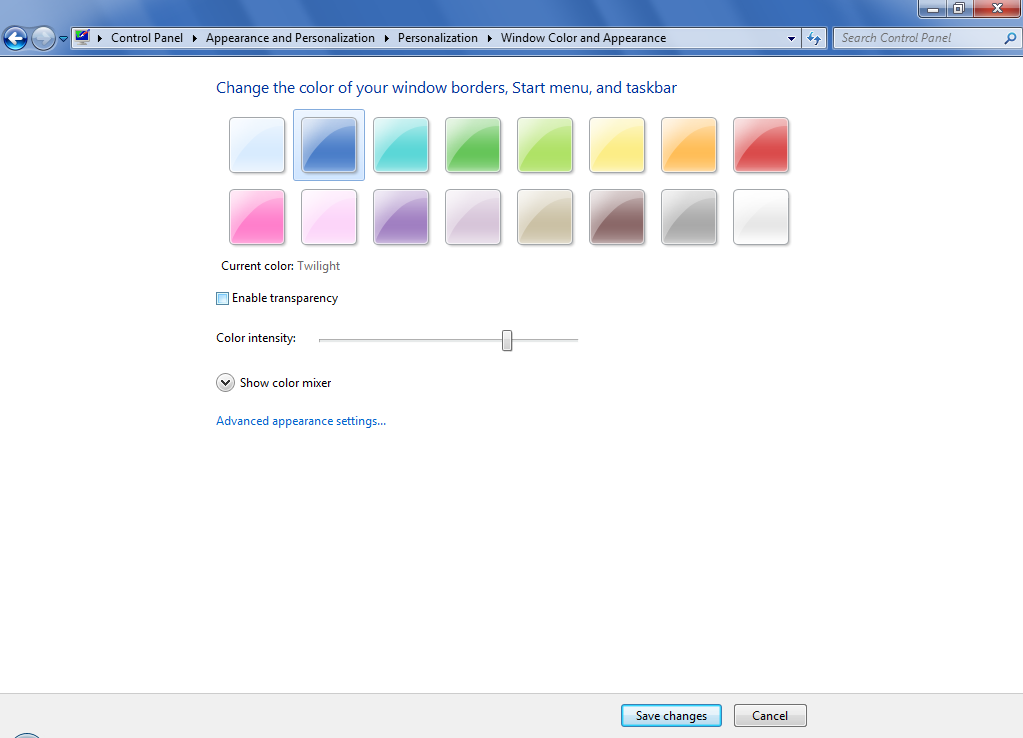 Step 4: Click on save changes.
This will save some resources from being utilized and Speed Up Windows 7 Performance.
Turn on only required Visual Effects
You have to turn on only those visual effects that are essential and required by you. You can optimize how menus and windows appear by following simple steps.
Step 1: Open My Computer > Click on System Properties >Click on Advanced system settings (left hand side).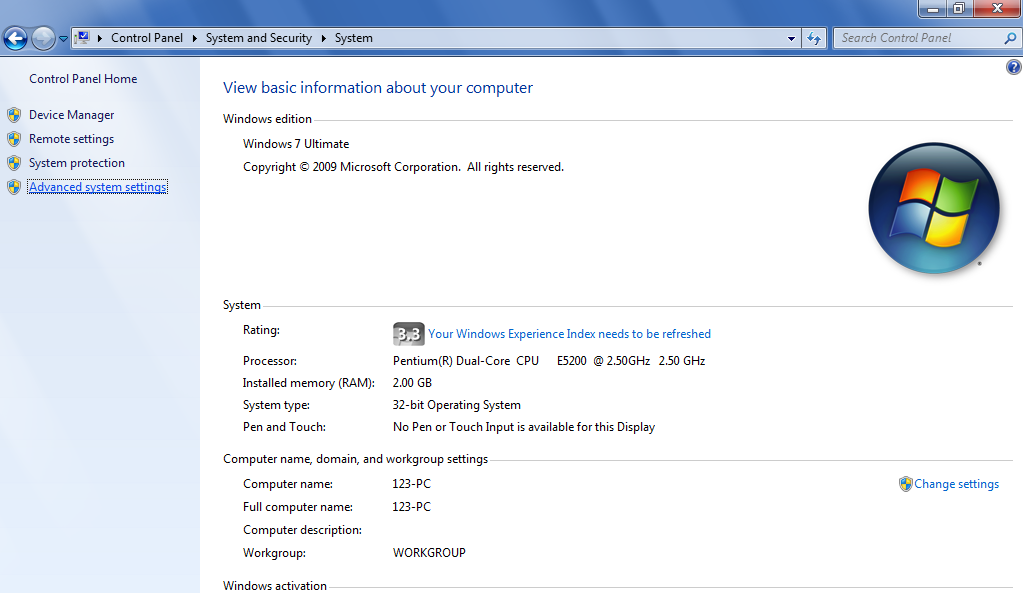 Step 2: A small window will open up and from there go to the advanced tab and click on settings (performance).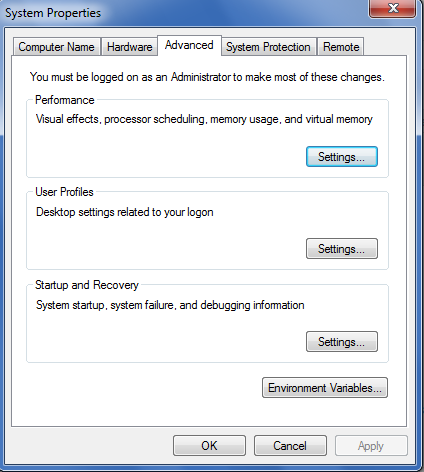 Step 3: Now here you can go for any of one option.
Option 1: Click on checkboxes as shown in the image below.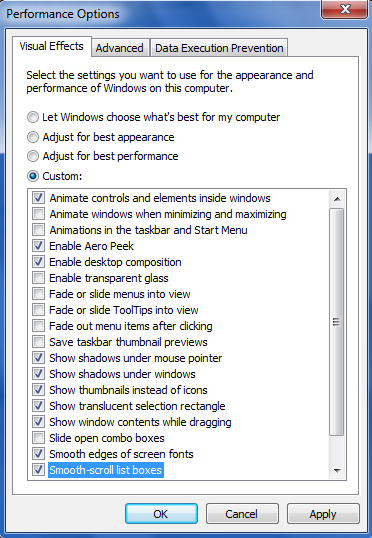 Option 2: Select (dot) "Let Windows choose what's best for my computer"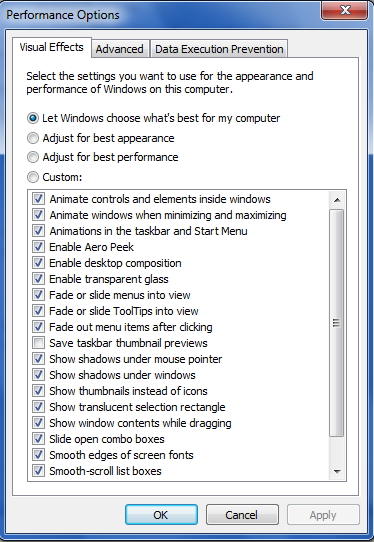 Step 4: Click on Apply.
Enable Writing Cache for Storage Devices
This option will tweak your storage devices such as internal disks or removal drive to give the highest possible performance, to enable just you need to follow the below simple steps.
Step 1: Open Device Manager (Right Click on icon My Computer > Click on Manage)
Step 2: In Device Manager, click on disk drives to expand the attached drives to your computer. Here I have two drives, one is the internal hard disk and second is pendrive.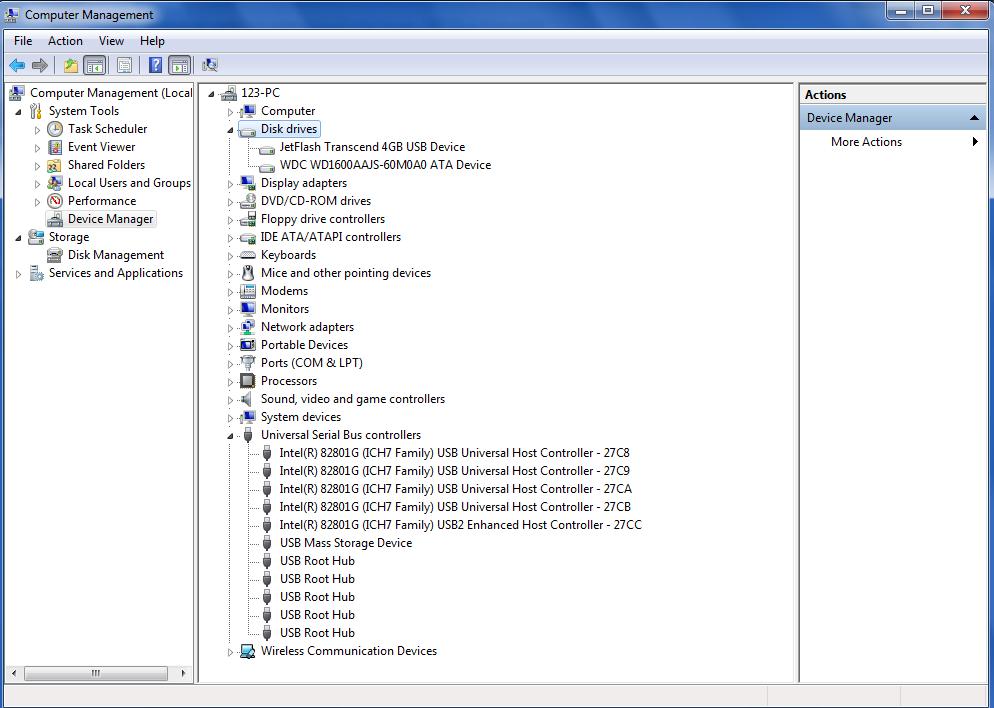 Step 3: Firstly, double-click on internal hard disk > Click on Policies tab > Check Enable writing cache on the device > Click Ok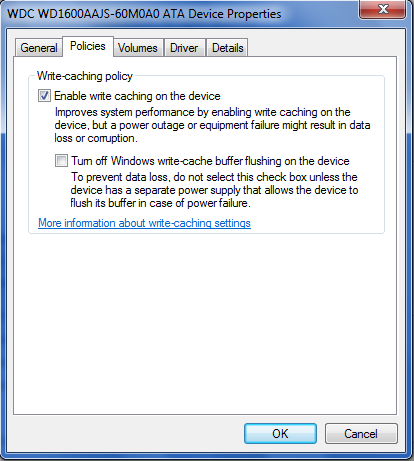 Step 4: Now, click on another drive (pendrive) > Click on Policies tab > Select (dot) Better Performance > Click Ok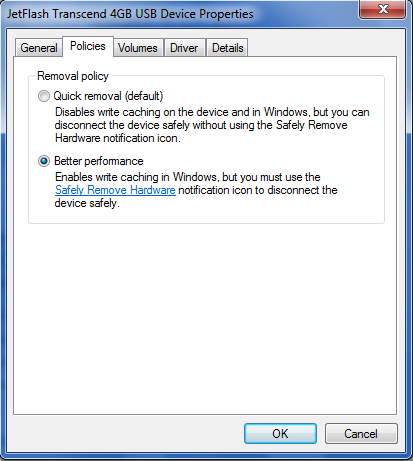 This will surely optimize the usage of cache memory and Speed Up Windows 7 Performance.
Turn off unnecessary Windows Features
Windows 7 comes with lots of features and we all know that we are not using all the features of it so it also allows us to turn on or off Windows features as per our requirement. That will also speed up the startup process for windows 7. For that, just follow the below simple steps.
Step 1: Open the Start Menu, type Windows Features in the search box, and press Enter.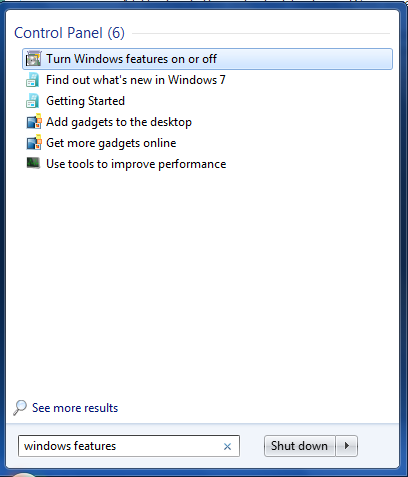 Step 2: Open up "Turn Windows Features On or Off" icon. In that, if you want to turn on any features then tick the check box otherwise untick the check box to disable the features.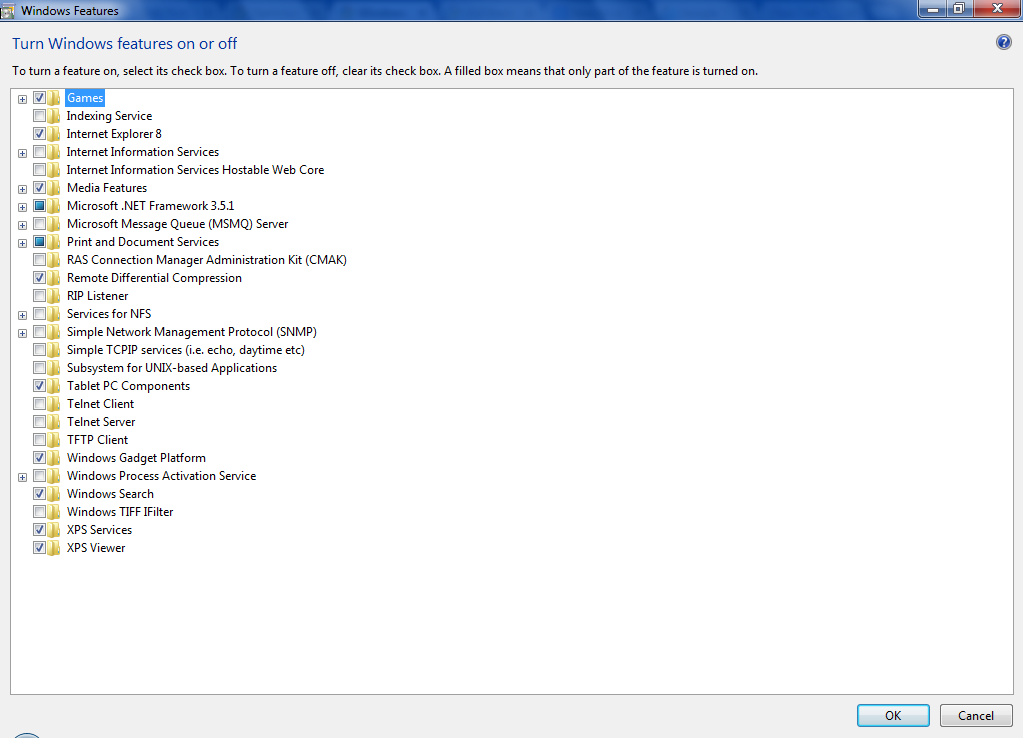 Step 3: After turning on or off, you will have to restart your PC. That's it.
Helps in reducing unnecessary usage of CPU and Speed Up Windows 7 Performance.
Disable GUI Boot
Disabling GUI boot literally reduces the startup time of Windows 7. Follow the simple steps to Increase Startup Speed Windows 7.
Step 1: Open Command Prompt (Win Key + R) > type "msconfig" > Enter.
Step 2: Click on the boot tab > Select your OS (Ex: I nave Windows 7). Then, below you will see many options from that check the box of "No GUI boot" and "Make all boot settings permanent" > Click Ok. I will ask for confirmation click yes and restart.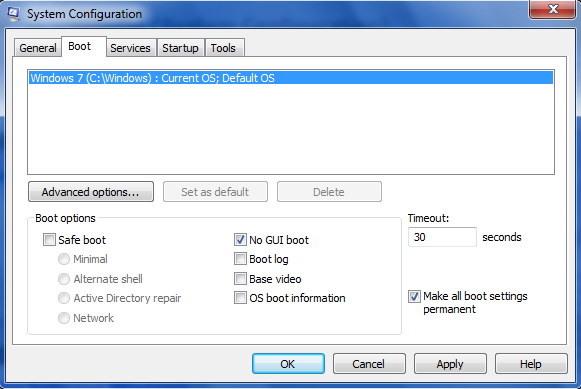 So, all these are the important tips to Speed Up Windows 7 Performance. If you have any problem or query regarding this then you can surely put your comments below and we will connect with you as soon as possible! Happy Tweaking 😀