So you own a website? Hey go check it out, it might be down, all the websites are going down today for a certain reason! (JK! But didn't that give you goosebumps? Weren't you "terrified"?) What if I tell you not to be because I'm going to show you How To Setup Free SMS Alerts When Your Website Is Down.
So well yeah now you don't need to monitor, check or verify if your website is up or not, you'd be automatically getting notifications once the website is down, and as long as it's up, no pressure, nothing to check, just relax.
And the best part? It's free! Well yeah, whatever I'm going to explain in this piece today won't cost you a dime! That's the beauty of it because well money can buy everything, the real fun is when you don't need to empty your pockets out when you're hunting something. (Especially something as awesome as this!).
But hey before getting into all the science, we could cover a bit of basic, right? I mean why does your website even go down? Yeah once you figure that out, you can work on the factors and that would solve your problems totally! I mean your website won't go down in the first place, so the monitoring problem is solved anyway, right?
Top Reasons for Website DownTime:-
Servers:- Of course if you don't have quality servers, your website can't be blamed for not being up. Servers are the backbones of your websites, right? Your server response time, bandwidth, available space, everything comes together to finalize your final server uptime or downtime.
Wrong A Records:- While setting up your website, you do have to link the DNS to the server, right? That done wrong, and your site is going down for sure. And it's one of the most common mistakes most people out there make while setting their websites up.
DDoS Attacks:- Well a DDoS attack is one of the easiest attacks to perform in this industry. Once unleashed, the attacker sends a huge number of requests to the victim server, which results in the crashing of the server, and thus the website goes down.
It's simply like asking for more server pings, then the server can handle.
Old Version of WordPress:- Well, to be honest, not just WordPress, it can happen with just about any other CMS in the world. They release newer versions because the older versions have glitches or issues in them, right? So well yeah in case you're using an older version of your CMS, then it's quite possible that your CMS is affected by some kind of glitch and hence your website is down.
Well, so the point is, whatever the reason might be, it's totally possible from your end to learn How to get Email Notifications on Site Downtime, and that's what I'd be showing you in this piece today.
How To Setup Free SMS Alerts When Your Website Is Down:-
I will teach you how to build your own Website Monitor! What? Nope, I'm not high, and it won't take more than 10seconds for you to complete the whole process!
Let's first learn about how to monitor it using your Google Plus account! The monitor would send you "All is well" reports to your Email and Google Plus notifications bar. Which technically is permanently available on your Google Chrome's top right area.
Click here to access this pre-made google sheet.
Click on Make a copy.

A new Google Sheet would open up. Edit the Website URL and change it to your own website's address.

Do the same with the Email address too!

Done! You don't need to change anything else in the piece. Simply click on the Website Monitor button on the toolbar, and click on Initialize.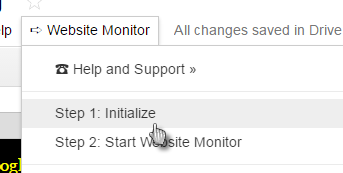 An "Authorization required" box would pop up. Click on the authorize button.

Login to your Google Plus account, and click on allow.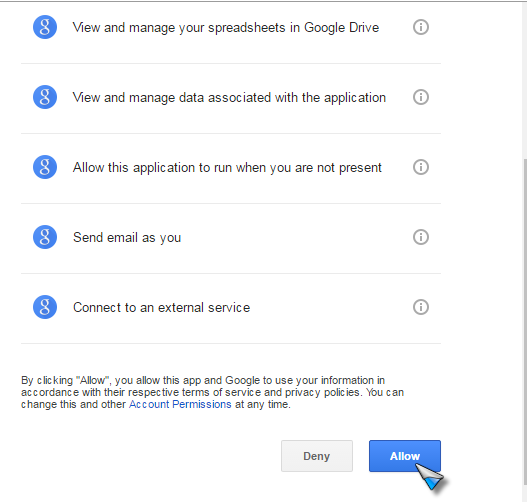 Done! Now you'd be notifications if your website is down! This monitor works on a 5-minute interval, so well I think that's fair enough for an unlimited, free forever monitor, right? 5 minutes won't make your break your career.
How to Setup Free SMS Alert when Website is Down:-
So we're done with Emails and google plus notifications, huh? How about an SMS alert? Free!
Well yeah, signup at Monitoring. (It's free!).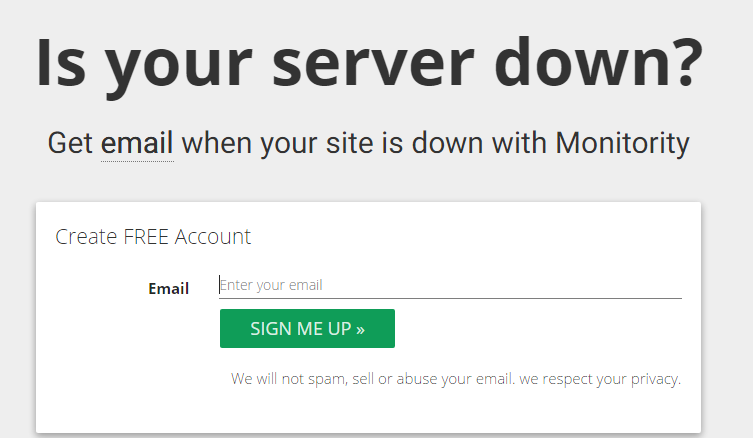 Once you've provided your Email, check into your Email account for a confirmation E-mail from monitoring. And click on the button.

That would take you to a Google Plus authorization page, allow the application to access your profile.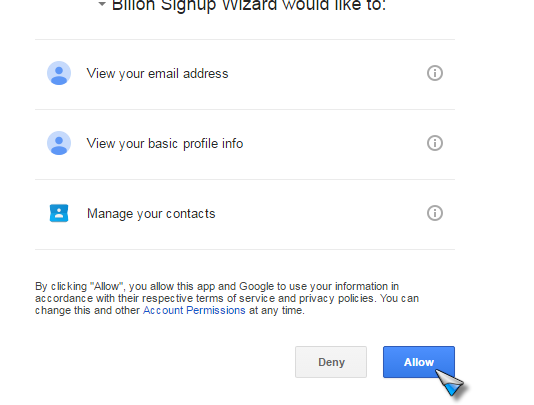 And then it would redirect to monitoring again, where you've got to specify your website URL.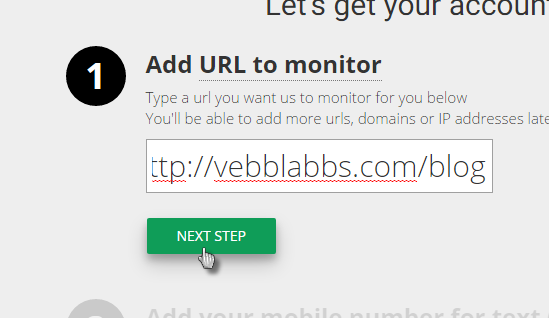 After that on the next screen just enter your cell phone number where you'd want to get the notifications.

And finally, click finish.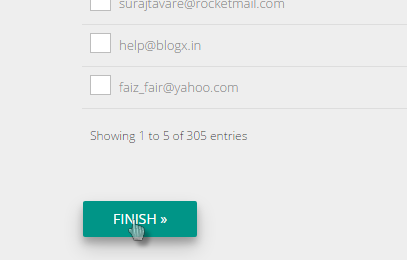 Now the only thing left for you to do is, click on the "SMS" checkbox on the next screen to enable the SMS notifications.

Wrapping it Off:-
So yeah folks that were everything I had on How To Setup Free SMS Alerts When Your Website Is Down. I'm pretty sure I made the steps pretty clear and straight-forward.
If I still missed something out, I'd love to hear about it from you in the comment boxes down there.  And of course, it won't hurt you to hit the share button if this piece was something new for you, right?