As years have rolled by, and Samsung has emerged as the top contender in the world of Android OEMs, it has become increasingly apparent that their S line of flagship devices are a crowd favourite.
The iconic Galaxy S2 heralded the beginning of Samsung and Android as the world leaders in the mobile landscape.
Building upon that very foundation came the Samsung Galaxy S3, and this set Samsung as the undisputed King of the Hil as far as Android handsets are concerned!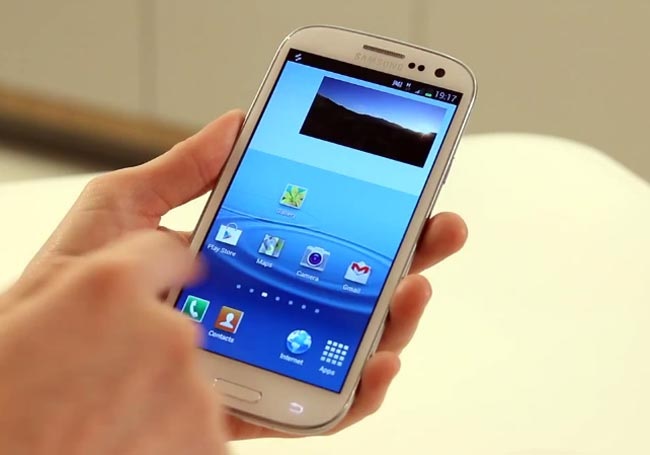 Why Should You Root Samsung Galaxy S3?
The question that may be looming large in your mind at this moment probably is why you should root your S3 at all?
Well, I'll try to convince you that rooting is the only way to go if you want to breathe some life into your now ageing Galaxy S3.
The S3 is no doubt an old warhorse, currently in its 4th year. However, there are a few tips and tricks that you can pull out of your bag to keep it relevant even in the days of the Galaxy S6.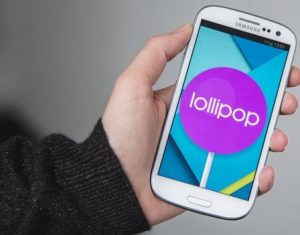 All of these points that I'm going to mention below require you to root Samsung Galaxy S3, so if you'd like to do any of these cool stuff, read on!
Custom ROMS: If you want the latest update for Galaxy s3, you will have to flash custom ROMs. So there's the topmost reason for rooting your device.
Reduce Bloatware: System Memory is a precious commodity, and as time goes on, and you start downloading apps, slowly but surely your phone runs out of system memory. Root helps you debloat your phone by deleting system apps
Install Root only Apps: Root only Apps like Titanium backup and TWRP are really helpful in the event you have to do a factory data reset.
Install Custom Kernels and Other Mods: This one is pretty self-explanatory!
#1. How to Root Samsung Galaxy S3 using ODIN
So before we can begin, we will need to take care of a few things!
Pre-Requisites
First off, you'll need to have access to a Windows Computer with Admin rights.
Secondly, you'll need to grab hold of a USB cable, The original one is preferred but any good quality one should do the trick!
You should also have more than 80% battery left in your device!
Downloads
Step 1
Unzip the attached Odin3-vX.X.zip file
Step 2
Next, we download the CF Auto Root File and unzip the zip file.
Step 3
If you end up with a recovery.img and cache.img file, you've extracted twice. You need to end up with a .tar.md5 file – don't extract that one
Step 4
(USB) Disconnect your phone from your computer
Step 5
We start the Odin programme by clicking on Odin3-vX.X.exe. For the next step, we choose the PDA button and select CF-Auto-Root-….tar.md5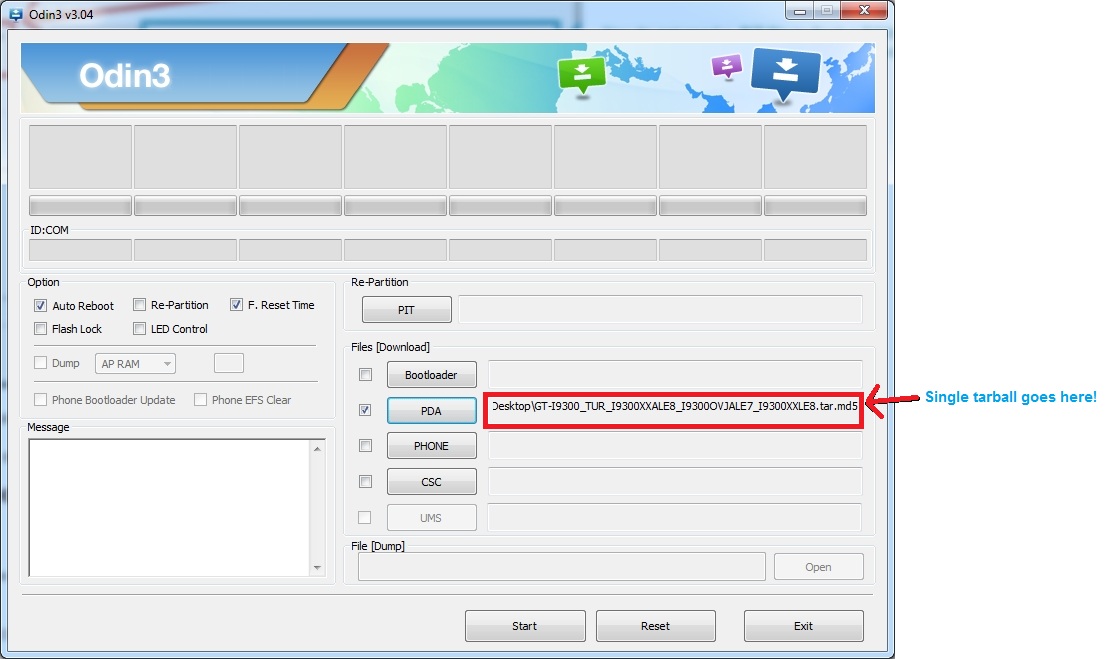 Step 6
Put your phone in download mode.
To do so, turn off the phone, and then hold VolDown+Home+Power to boot into download mode. If it asks you to press a button to continue, press the listed button, or run adb reboot download command.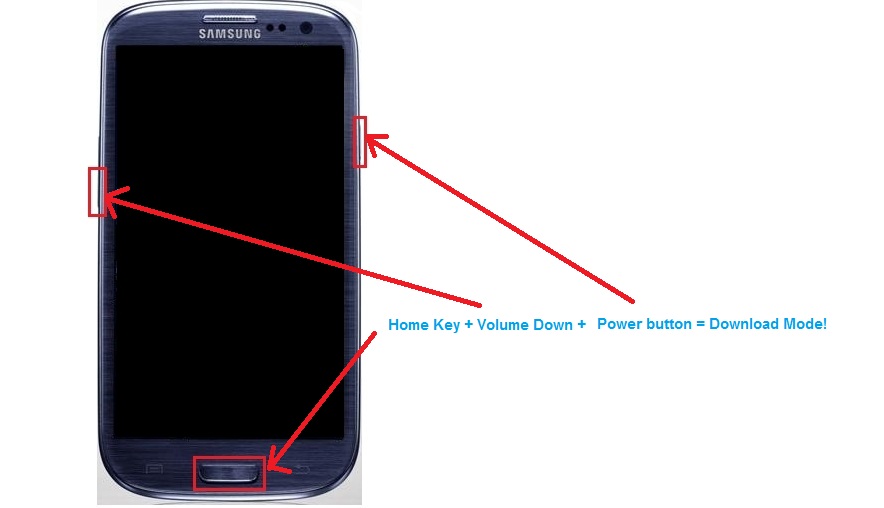 Step 7
(USB) Connect the phone to your computer
Step 8
Make sure Repartition is NOT checked
Step 9
Click the Start button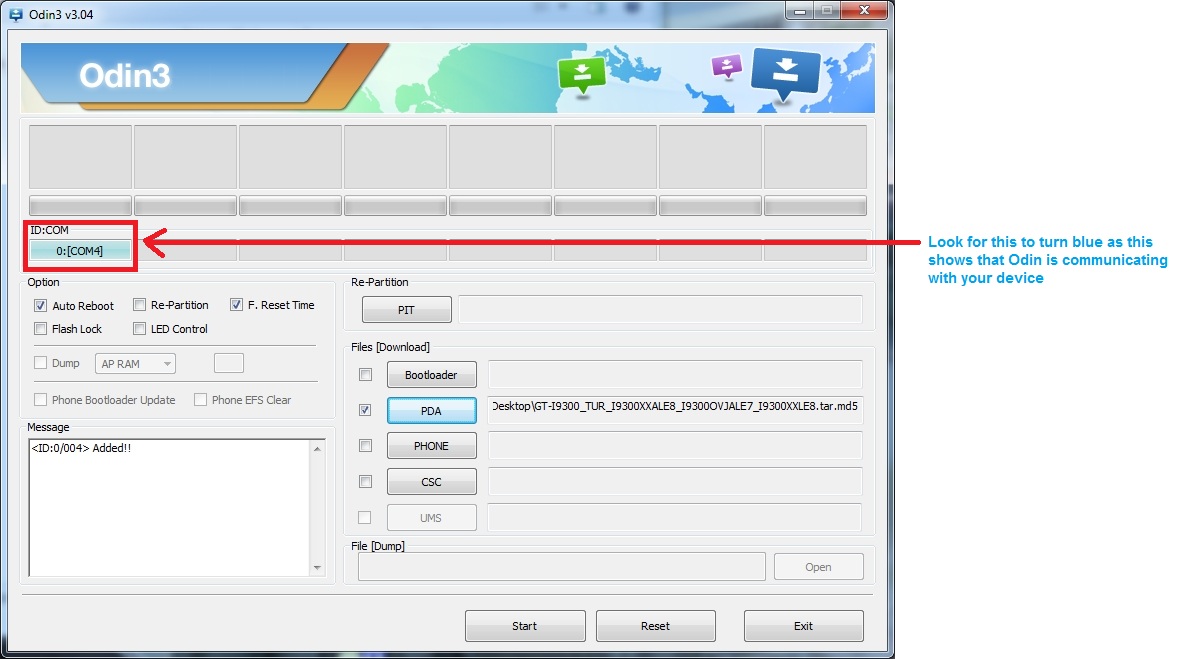 Step 10
Wait for Android to boot. You've completed all the necessary steps!
Once the phone boots check using any Root Checker app (we recommend this one) to verify that you indeed have root permissions on the device!
NOTE: Sometimes the device does NOT boot into recovery mode and roots your device. Just do the entire procedure again if this happens.
If it still will not install root and such, make sure that in Odin "Auto Reboot" is not checked. Then after flashing, pull the battery, and boot with VolUp+Home+Power button to boot into recovery manually. This will start the install process.
#2. How to Root Samsung Galaxy S3 using Framaroot
Sometimes, we don't have a PC near us. But that doesn't mean we can't root our device!
For those times, we have the Framaroot app!
Pre-requisites
Make sure you have the latest Samsung Galaxy s3 update download ready and installed on your S3.
Downloads
Step 1
Install the apk on your phone.
Step 2
Select one of the available exploits.
Step 3
Let it run, if it shows unsuccessful, then try another exploit if available!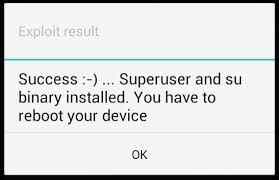 Now you may be asking, why didn't you tell us of this in the first place? It's definitely an easier process than Odin.
Well, first of all, Framaroot doesn't work in a few isolated cases. Secondly, ODIN is a much better process, and if you intend to flash ROMs, you will do well to get familiarised with this interface!
Congratulations! You have gotten root Samsung Galaxy S3 successfully! This though is just the tip of the iceberg! With a custom recovery installed you can dive into the world of Custom ROMs!
Hope you enjoyed our article! If you have any comments, questions or queries regarding Android rooting, be sure to drop a line below! For an interesting article on WhatsApp profile pictures head on over to this link!