Text messages play a vital part in our daily lives.
From important conversations to receipts of various transactions, the humble SMS has undergone a sea change.
What started out as something only the teens or young adults would do, something hip or cool, has transcended the borders of age and maturity winning all of us over with brevity and ease of use!
However, while convenient, texts have the added hindrance of being easily destroyed.
A stray click here, or a factory reset and poof! All your precious data saved in texts are gone!
But fret not, for we help you recover deleted text messages with one of our trusty apps!
How To Recover Deleted Text Messages
The first and most critical fact is that even deleted text messages stay in the memory of your phone. But as time goes on, they are gradually removed as the phone repurposes that space for new things.
So if you lose some data start the recovery process immediately.
What we have for you today will be broadly divided into two parts.
Part 1 should be relevant to help you retrieve deleted text messages if you're running the Android OS on your smartphone.
Part 2 is geared more for those who want to recover deleted text messages and are using an iOS device.
#1. How to Recover Deleted Text Messages from an Android Device
So before we begin, a few points that we'd need to keep in mind.
Pre-Requisites
You will need access to a PC or Mac.
You will also require a USB cable.
Along with that, you'll have to make sure that your phone has sufficient amount of charge (over 50%) so that it doesn't die during the process.
Downloads
We can use either of this software, the process is nearly identical. I'll be using Dr Fone for demonstration purposes.
Step 1
Download and install Dr.Fone on your PC. Open up the program.
Step 2
The next step is to enable USB Debugging on your Android phone. To do this, you will need to have access to the Developer Options in your main Settings menu.
To activate Developer options, just go to Settings>About Phone>Build Number and tap it repeatedly. A toast notification will come up indicating that you have developer access.
You'll now be able to access to Developer Options from the main Settings menu. Go into Developer Options, scroll down to USB Debugging (or Android Debugging, depending on your ROM) and check the box.
Step 3
Open up your copy of the free Wondershare trial, and then connect your Android phone to your computer to begin recovering deleted text messages.
Step 4
Follow the prompts in the recovery program to scan or analyze your Android's memory.
Once the process is complete, you can browse and preview the deleted and undeleted data on your Android device.
Step 5
Now, we open the 'Messages' folder from the left window and select the messages we wish to recover. We then click 'Recover' at the bottom right to put them back in our device or save them to the computer for safe keeping.
Step 6
Congratulations! This is the easiest method demonstrating how to get deleted messages back on an Android Device!
Note: If you'd want to complete this process without a PC, chances are you will need root access on your device and probably a paid recovery app.
#2. How to Retrieve Deleted Text Messages from an iOS Device
Apple users don't generally have to jump through so many hoops to get back their precious text messages. Today we will show you how to retrieve deleted texts from your iCloud backup.
Pre-Requisites
You should have access to a computer!
And you should have enabled iCloud backups beforehand.
Also, your operator should support SMS backup via iCloud in your region.
Step 1
Login to iCloud with your Apple ID and password.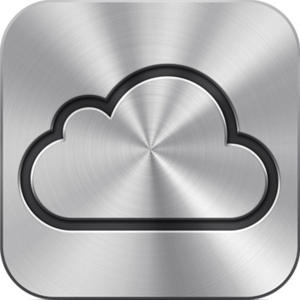 Step 2
Next, we check to see if there is a tab for text messages. Click on it if you have it.
Step 3
We now tick the messages that we need to be restored on our iPhone.
Step 4
Navigate to Setting>iCloud on your iPhone. Turn off Text Messages.
Step 5
You'll see a pop-up. Select: 'Keep on My iPhone'.
Step 6
Now we turn text messages back on.
Step 7
For the last step, we tap on 'Merge' and wait
After a few minutes, the software should recover deleted text messages, and they should reappear on the iPhone.
Congratulations! You have successfully learned how to retrieve deleted text messages today! If you have any problems with either of the methods, be sure to drop a line down below.
Be aware that data recovery is as much a matter of quick action as it is luck. So, if you don't find one of the messages in the backup, it's probably deleted forever.
If you want to learn more about memory failures, be sure to check out this article!