You are staring at the empty screen of iPhone wondering what to do because it won't turn on. The solution to this might be really simple or complicated depending on what is really going on with the device.
This has probably happened to every person at some of the other points while using the iPhone. You press the power button on your device, and nothing happens.
Fortunately, this can be resolved easily. The problems like battery low, or crashing of your operating system, might have occurred, or the device needs to be re-booted. You will be detailed on what to do when your iPhone won't turn on in the following sections.
Sometimes, the corruption of firmware occurs, but let's put this option at the end of the list. The following steps must get your iPhone to work back again. So, it is first necessary to determine whether it is software or hardware problem.
iPhone's software problem is very easy to troubleshoot when someone says my iPhone won't turn on or my iPhone 5 won't turn on. So, let us start by resolving software problems.
How to Fix iPhone Won't Turn On?
Keep the Home and Power button held at the same. Within a span of 10-20 seconds, the Apple logo appears. Now, release both these buttons and wait for about 2 minutes.
Your device must now start working again. Sometimes, it might be important to toggle the Mute switch a couple of times before following the above step. This step sometimes just works. This method is called Hard Reset.
Unless you are entirely sure that the charge on your iPhone is plenty when iPhone will not turn on, connect your device to the wall charger for at least 15-20 minutes. If it was just a low-battery issue, your device would start working again.
If the problem is about software because of which your iPhone won't turn on, then the best solution is to backup and restore your phone.
If absolutely nothing happens even after all this, then your device must be broken and needs a repair or the cable must be defective, or the charger must be defective.
Try using different chargers and cables to get out of the problem because sometimes the iPhone starts charging when it is connected to the laptop, but doesn't charge when connected to the wall charger.
Try charging your device with the help of a USB port on your computer if the problem is with the wall socket. Take it to your nearest Apple Store and get the problem fixed. Never forget to make a genius bar appointment before visiting the Apple Store.
If you get a message showing an error or a picture of USB plug and iTunes appears, then the user needs to restore the iPhone with iTunes. But, this is a very rare occurrence, fortunately.
Make sure that it is not just the display of your device.
Open iTunes after plugging your device into the computer. Check if iTunes recognizes your iPhone and if it does, back up your iPhone. If there is hardware in your device, this might be the last chance to back up the data from your device.
If your device doesn't show up in iTunes, then try the method of Hard Resetting while the iPhone is still connected to the computer. If iTunes says that your device needs to be restored, then do it.
If you have already tried the above steps and your iPhone still won't turn on, then there is no way to backup your data unless you have iTunes or iCloud backup. The only option to backup data now is to use the expensive professional data recovery company you can find with Google search.
Check for liquid or physical damage to your device.
Is your iPhone not turning on? There are few other things that might be going on with it. Water damage is dangerous and very unpredictable. A spill from ages ago can also cause a problem to occur today for the very first time.
Even if a drop of water enters the charging port, the device won't charge. So, keep a visual inspection of the exterior of your iPhone for any damages. And if the physical damage is minor, Apple might ignore it and replace your iPhone under warranty.
Also, check for liquid damages. Apple doesn't cover for liquid damages unless you have AppleCare+; even if you have it, there are still deductions.
When the device is connected to the computer, and you have to choose between restore and update, choose an update.
iTunes will make an attempt to re-install the operating system of your device without deleting the data from your device. iTunes will download the software for your iPhone. But, if the procedure takes more than 15-20 minutes, your device will exit the recovery mode.
Now, force the device to restart by pressing and holding the Sleep/Wake and Home button at the same button. Keep holding even after you see the Apple logo and don't release it till you see the recovery mode on the screen.
What to Do When iPhone 5 Won't Turn On?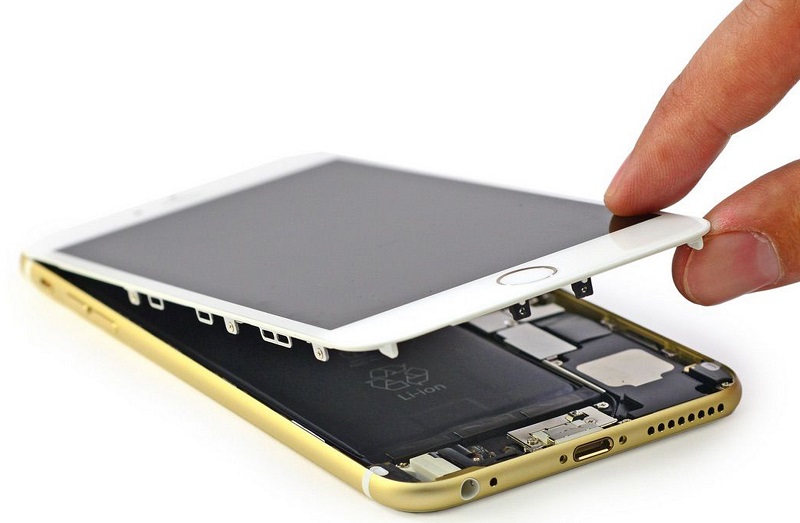 Is your iPhone 5 not turning on? Check the functionality of Sleep/Wake buttons. If it doesn't function well, investigate for any sign of damage. If the button won't make the iPhone respond, then seek service.
Inspect if a Liquid Contact Indicator (LCI) is activated or there are traces of corrosion. Update to the latest version of iOS if necessary.
Always remember to plug the iPhone into a high-powered USB source like the main charger or one of the main USB ports on the computer that is connected. Firewire chargers don't work.
If still, your iPhone 5 is not turning on, then try the following method.
Go to Settings. Go to General and then Reset All Settings. This will achieve a reset of all the settings to the factory default. The data and content on the iPhone remain undisturbed. This is one of the most effective ways when your iPhone 5 won't turn on.
This also works when your iPhone 5S won't turn on.