There was a time when the Mac and the Internet did not always get along. Before Safari came into existence, Netscape and Internet Explorer were busy waging a war to define the future of browsing, and this future had no intention of having a place for Mac – forget about Internet Explorer for Mac.
Mac users had no option other than using browsers that were one or two versions behind their Windows counterparts. They virtually had no access to popular plug-ins essential for browsing various parts of the Web. Though that age is long gone and the web now needs occasional plug-ins, and all major ones are Mac-compatible.
But in this era too, there are few websites, which are stuck in the dark ages. Though it sounds insane, they are not ready to trust and learn about other systems.
Download Internet Explorer for Mac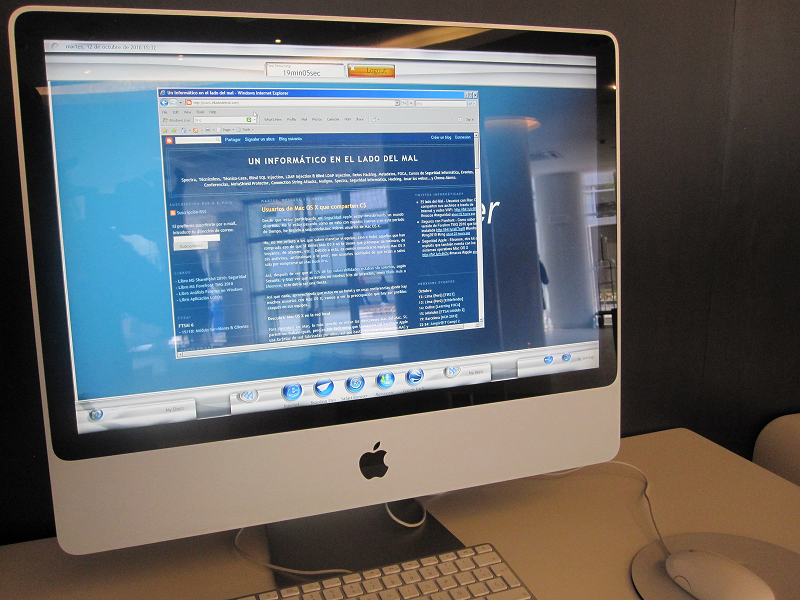 So, the only alternative to browsing such sites is to download Internet Explorer for Mac. Internet Explorer 11 for Mac is a Windows web browser from Microsoft, but Mac users can use it through a free service called Modern IE from Microsoft.
This feature is extremely beneficial for web developers and designers as there is no need to access a Windows machine and can be run directly on the Mac.
If you need Internet Explorer download for Mac, it is easy to get. This version of Internet Explorer for MacIE11 is complete and works impeccably.
Prerequisites for running Internet Explorer for Mac:
High-speed internet access
Any Microsoft account like @hotmail or @outlook
From the App Store, download remote desktop for Mac from Microsoft
Once you have met the prerequisites, it is time for Internet Explorer for Mac download to set up, which is an easy process.
If you want to run Internet Explorer 9 for Mac, and you don't want to bother with a full Windows install in something like Parallels, then you can download Internet Explorer and Windows virtual machines for free that runs on Mac OSX.
Steps to Use Internet Explorer 11 for Mac OS X
Go to Modern.IE and subscribe to the service using the Microsoft account. Pick the region closest to you as it ensures the best performance.IE 11 works with all versions of OS X be it El Captain, Mavericks, Yosemite, Snow Leopard, etc.
Once you subscribe, you will get an email saying "You can start using Remote IE right now!"
After you receive the email, it is time to launch the Microsoft Remote Desktop app that you have downloaded in the prerequisite step.
Click on "Azure RemoteApp" in the Remote Desktop title bar.
Log in with your Microsoft account to authenticate the invitation to use Internet Explorer.
Under Internet Explorer and double click on 'IE Tech Preview."
It takes a few minutes for IE 11 to load and open a new window on the Mac desktop.
Once this system is initiated, on subsequent launches, you just need to open the Remote Desktop app, go to the Azure section and launch the Internet Explorer Remote IE configuration again.
Periodical renewal of a certificate is required by authenticating with the Microsoft login, but that is not a hassle at all.
Running IE 11 online is good enough for developers and designers, as it offers complete access to the IE Developer Tools. This makes it easier for them to troubleshoot IE specific issues with syntax, HTML, CSS, or Javascript.
If you want a larger screen or multi-screen setups, then that can be done too as the web launcher tools in IE can be launched in a separate window.
That's it. Now you have Internet Explorer download for Mac IE 11, which is ready to use and is loaded with virtually everything that a true internet explorer has.
It will update itself with the latest updates and hence you do not need to worry to check for the latest version or the updates released.
It's fast, fluid, and pretty impressive, but here we are assuming that your broadband speed is reasonably good. But this method will not work in case you want to work offline as Internet Explorer is not actually getting installed on Mac.
So, if you are looking for a solution, which works both online and offline then running Internet Explorer in Virtual box using a free VM might be a great solution. This is so because in this case IE gets downloaded specifically into the VM of the mac.
There is another way to access those websites that require a PC or Internet Explorer on Mac. Follow these steps to get it done.
Open Safari and navigate to Safari > Preferences from the menu bar.
Click on the Advanced tab.
Check the "Show Develop menu in menu bar" setting. This will enable the 'Develop Menu' in the menu bar.
Go to Develop > User-Agent.
If you need to pretend you're using Internet Explorer, choose one of the Internet Explorer options, which can be right from IE7 to IE11.
If you need to pretend you're using a PC, you have an option to choose from 'Google Chrome — Windows' or 'Firefox — Windows.'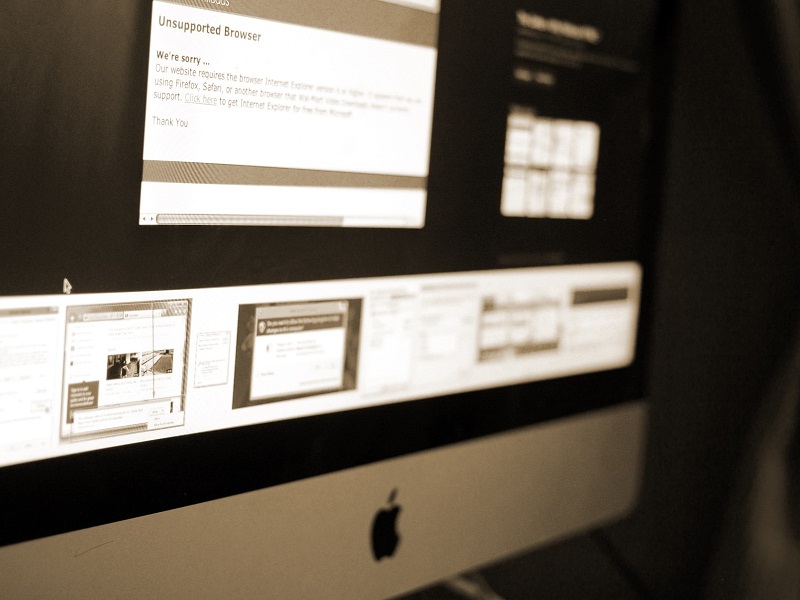 This method enables you to get through the website's detection checker and so you can access sites that can only be opened in IE or a PC.
But it might be possible that the page may still be using ancient codes and plugins. If you do not want that, then the only alternative is to install Windows on the Mac using Parallels.
There's been a big cross-platform push at Microsoft for quite some time, and the company is seen releasing its software and services for non-Windows-powered devices.
When it comes to Mac, nothing concrete has been done. Microsoft is enabling developers to test IE sites using Macs, but that's about it for now. They are just focused and committed to improving their own engine.
Though they believe that the web was built on multiple competing platforms, and it will move forward that way into the future, as of now they have no plans for iOS.