BIOS basically stands for basic input/output system. It is the only kind of software which is first loaded each time you start your computer system. No PC or laptop can work in the absence of BIOS as it prepares the platform for the operating system to use all the peripheral devices.
You actually need to learn how to update BIOS timely, on a continual basis as it has an effect on both system performance as well as stability. Today we will be showing you how to update your bios in a few easy steps through this article.
The latest update is usually available at manufacturer's website. However, before initiating the process of updating your Bios, you need to keep in mind that – any mistake made at the time of updating may result into a big chaos.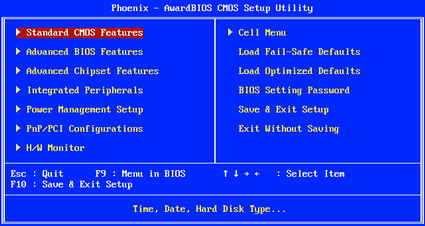 BIOS needs to be updated for adding compatibility with new devices, improve caching functions etc. so as to avoid these chaos and confusion, follow these steps and make sure that the update procedure occurs without any hiccups.
How to Update BIOS
1. First and foremost, BIOS version that you are currently using needs to be identified. This can be done by following the below mentioned easy steps:
Type msinfo32 in the search bar for windows7 and windows Vista or in run box for Windows XP. Then click system summary to know your BIOS's current version which will be displayed under processor speed. Jot down this version number along with the date (if applicable).
2. Also, you actually need to check your PC or motherboard's website for as it is a very important activity to execute the process of updating BIOS. Then the concerned manufacturer updates BIOS as per the specific line and model.
For this you need to go to your manufacturer's support page and check the list and look for your PC because, in case if wrong BIOS version is downloaded then it might happen that your PC may not work.
If in case, you get any notification regarding BIOS update do that task along with the documentation included as these files contain other specific instructions also.
If you are amongst those who have assembled their PC on their own, you need to update the BIOS from motherboard manufacturer's website. Moreover, if in case you have forgotten your motherboard's number, no worries just download and run CPU-Z and then click on mainboard tab to know the concerned details.
3. Read carefully the other documentation included. Often to support a hardware there are few other functions included which need to be studied carefully, this updation might fix fan speed and webcam issues that could have not been handled by updating windows or any other specific device driver.
4. Final step to learn how to update your BIOS starts now. For this there could be two possible aspect related to the process:
New PC: it is easy to update BIOS in new PC without much confusion and difficulties. You just need to download.exe file from your PC's manufacturer's website. Close all the other opened programs, now run the .exe file and let it handle the patch and then reboot. Make sure you have a proper electricity supply because if your system shuts down in between the updation will stop.
Older PC: here you will have to set up your own bootable disk to update your BIOS. You will have an option of downloading an app that might configure a USB thumb drive, blank CD/DVD or may be a floppy disk. You can even try ISO image in your disc burning app.
Other systems will ask you to copy a few files to your bootable disk >restart >open up the BIOS during startup, now you can change the boot order so as to help your system look for a bootable USB drive or CD before loading the OS from your hard drive.
5. Restart the computer: most of the time it will restart automatically but few times it may ask you to power cycle the system yourself. To do the same thing yourself you need to follow these steps.
Shut down the system and completely cut down the power supply.
Take out the master power switch of your system.
Wait a minute.
Place that switch again into the 'on' position.
Turn on the power button to supply electricity as earlier.
6. This step is not meant to be executed everytime. This totally depends upon changeable features between the existing version and the updated version.
Use either of the keys DEL, F2, F10, CTRL, ENTER etc to start the execution of BIOS utility. This has to be immediately done as soon as the system is starts up.
Monitor also displays which key to press; you can take help from there if needed.
You can also clear the settings by clicking on 'restore defaults' option or load fail safe defaults. You can use the navigation keys to look for it in either main page or the last page.
After the completion of this step press save to save the settings and exit BIOS utility.
7. Configuring the BIOS is what you really need to do now. If it is required to edit the settings do it now if you have not done it before. However, PC will smoothly work on default BIOS settings as well.
Important Things to Keep in Mind While Updating BIOS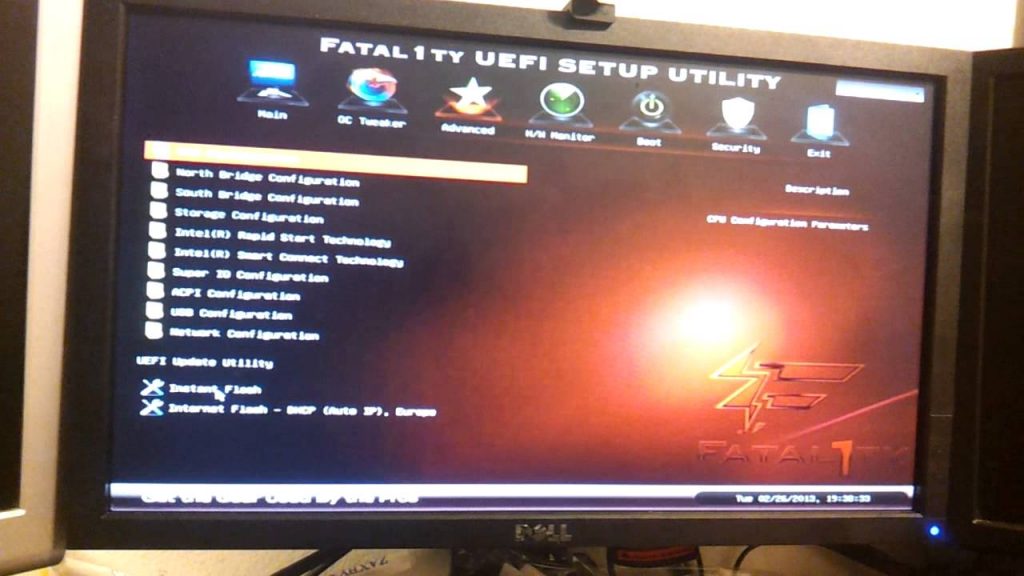 BIOS is an EEPROM electronically erasable programmable read only memory and is programmed with 'firmware' and can save small amount of information specific to user configuration.
How to Update BIOS – Don'ts
Do not update BIOS until and unless you are completely sure about what are you doing. Wrongly interpreting or  following up manufacturer's instructions and precautions may corrupt the BIOS as well. Hence, it is advised to read all the steps and documents carefully before executing the process.
Final Words
Your PC's or laptop's BIOS plays an important role each and every time you start it as it governs the major factors regarding your system. For some people, these factors may matter to the extent where any inconvenience may lead to mood swings.
As always, since we always think about the betterment of our users, we have brought to you an amazing tutorial to ease the process of updating your BIOS. Now, even you can say proudly – I know how to update my BIOS.