Who hasn't heard of Facebook? Rarely would you find someone these days without a Facebook account? Facebook is a free social networking website with users from almost all age groups. From youngsters to businesses to corporate folks, almost everyone is making use of this social networking site.
Facebook gives you free access to upload and tag people in those photos or photos. Tagging is basically done to identify different people in a photograph easily. There may be numerous reasons due to which you want to remove the tag from those photos.
Let's admit it- we all have been tagged on inappropriate photos or comments now and then. Without any doubt, unwanted tagging is annoying and irritating to the core. Some people tend to tag you with anything and everything, and thus how to untag on Facebook is a question gaining limelight.
A lot of confusion goes around as far as untagging on Facebook is concerned. Fortunately, the process of untagging on Facebook is not that difficult. So, let's take a look at how you can untag yourself from Facebook photos or posts.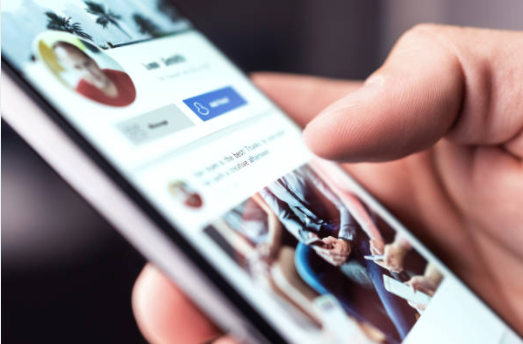 How To Untag Yourself On Facebook
Let's say you have been tagged by your friend or someone on any photo on Facebook that you don't want should be visible to others, then you can easily untag yourself from that particular post or photo. Once you untag yourself, that photo will not be visible on your timeline.
Take a look at How to untag yourself on Facebook photo:
Launch Facebook on your desktop, laptop, or cell phone. Now Login to Facebook and on top of the Facebook page you can see a globe-shaped icon, i.e. the Notifications icon. Click on this button.
Scroll down the notifications and select that very particular notification that reveals that you have been tagged. If you do not see the notification, click on "See All Notifications."
Once you have selected that particular notification, it will open up that particular snap.
Hover to the bottom of the photo, click on "Options" and select Report/Remove Tag.
A box opens up asking you to confirm your decision. You can even report the post. Choose what you want and click "OK."
And that's it! The tag from the photo will be removed, and nobody from your friend list will be able to see the snap as it won't appear on your timeline.
Removing Tag From Multiple Photos
With the above-stated method, you have to remove the tag from each photo, one by one. Now, in case you have been tagged in multiple photos at once, and you want to remove the tag from all of them, then doing it one by one can be time-consuming and annoying.
Thankfully, Facebook offers you the option to delete the tag from multiple photos at once. Take a look at how you can do this:
Open Facebook and Log in to your account.
Open your timeline or your profile page by clicking on your name from above.
Choose the View Activity Log option, located at the bottom right of the Facebook cover.
On the left-hand side, you will see the Photos option. Click on it. And now from the expansion tab, choose Photos of You.
Now, from here checkmark all the photos from which you want the tag to be removed.
When you have selected all such photos from which you want to remove the tag, click on the Report/Remove Tags at the top.
A box will open up seeking your confirmation to untag the photo. It will give you two options; one that you want the photo to be untagged and the other that you want the photo to be untagged and taken down. Choose anyone according to your need and click on untag photo to confirm.
Once the task has been done by Facebook, a message box will be displayed saying that you have untagged yourself from this photo.
Note- The untagged photo will still appear in your news feed and all the other places unless the uploader of the snap removes it. So you have to request the uploader to take down the photo.
And you are done!
How To Untag From Facebook Comments
How to untag yourself on Facebook comment, is a question that a lot of people ask. Sadly, Facebook doesn't give you the leverage to untag yourself from comments. Nevertheless, you can always limit the audience to whom the comment on which you have been tagged should be visible.
Usually, the visibility of the post depends on the popularity of that post in which you are tagged. In case you are bothered about people viewing the comments on which you have been tagged, you can always limit the post view setting to "Only me."
On the top right of the Facebook page, you can see a drop-down arrow. Click it and select Settings.
Click Timeline and Tagging from the left column. On this page, you can see the last option stating how can I manage tags people add and tagging suggestions?
Enable the edit option from the right side and change the option review tags people add to your posts before tags appear on Facebook. A box will open up and from the drop-down menu chose enabled and save the changes.
Now, if you are tagged in any comment or post, Facebook will seek your approval before making it public. So you control which tagged photo or comment to show and which not.
However, if the post or comment is really inappropriate or below standards, you can always report the post. Just click the post, in the extreme right, you can see a downward arrow. Click on it and select the option Report this post.
Quick Link
Conclusion | How To Untag Yourself On Facebook 2022
On all those embarrassing or unwanted photos or comments on which you have been tagged, now can easily be untagged by exercising the above hacks given on How to untag yourself on the Facebook post.
We wish that soon Facebook comes up with an option to remove tags from comments too. Until then, follow the above procedure to control your Facebook tags and enjoy a smooth Facebook experience!