Apple Inc. is a Software and Electronics company that stands at the forefront of technology and technological innovation. Based out of Cupertino, California, it specializes in developing and selling consumer electronics, software and web-based services.
Founded in 1974 by Steve Jobs, Steve Wozniak (the Woz) and Ronald Wayne, Apple is best known for innovating the personal computer, the smartphone (iPhone) and the iOS operating system; the company has created a brand image as an innovator of technology and excellence in their products.
Through the years Apple products have ranked as the most premium and top-end products, making it one of the most important and popular companies in the world today.
Having an Apple ID is very important for Apple gadget owners. And when it gets disabled, users are clueless about how to restore disabled Apple ID Ids are a common problem these days.
What Is My Apple ID?
For those who own Apple products like the Mac and iPhone, the Apple ID is a focal point of their interaction with the product. Acting as an all in one account for all your Apple device needs, it gives you access to features like the iCloud,iBooks and App Store.
Although by default it requires you to put in your credit card details to make it work, you can skip this little compulsion by trying to download a free app from the app store and clicking 'skip' when asked to put in your credit card details.
Your Apple ID stores important information and back-up data from your phone and Mac to make the experience of using Apple products easier and better.
You create an Apple ID when you buy your first Apple product, and it stays active for life so that any info or settings from your previous Apple products can be synced and your usage preferences reused to enhance your Apple experience.
How to Find My Apple ID?
To find your Apple ID, open up your iPhone or iPad and go to settings. Open the iCloud app and you should find your Apple ID written down there.
If you've completely forgotten your password and aren't logged on, consider going to the iForgot web site (www.iforgot.apple.com) and entering your Email ID or Username to recover it.
Why Is My Apple ID Disabled?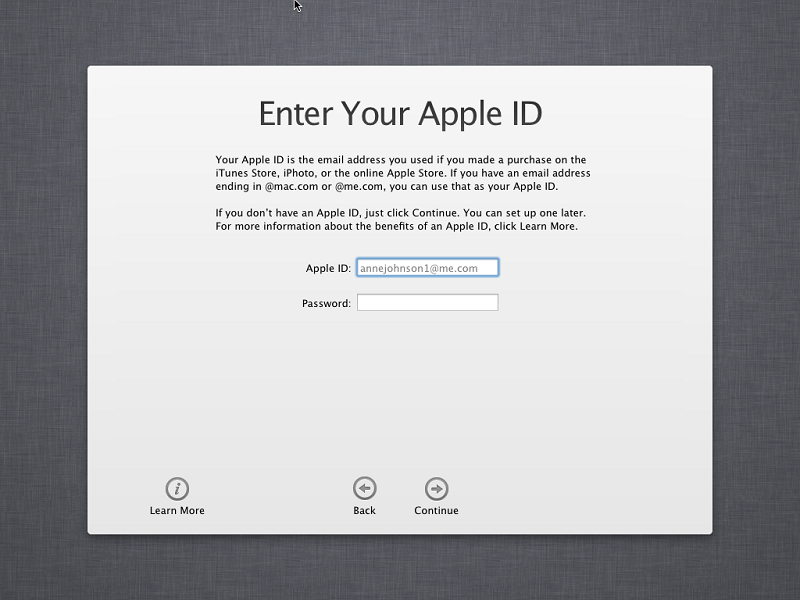 Sometimes, however, your Apple ID can be disabled. This happens when:
Security password is incorrectly entered multiple times.
The security question is incorrectly answered several times.
Apple detects a security threat or hack of your Apple ID.
So, if you are thinking "Why is my Apple ID disabled?"Apple Inc. takes security very seriously, and it's proven this time and again, most recently with the controversy, it created with the FBI.
If your Apple ID is disabled, it's usually because they feel that your account is under attack by hackers. When this happens, you should see one of these notifications based on the device you have:
"This Apple ID has been locked for security reasons."
"This Apple ID has been disabled for security reasons."
"You can't sign in because your account was disabled for security reasons."
Whatever the relevant case is, re-enabling your Apple ID is relatively simple. But there's a catch to this too. If you fail to unlock your Apple ID multiple times, it will block access to the unlocking system, and you will have to wait for the cool-down timer to try again; this typically takes about 24 hours.
Step by Step Guide – How to Restore Disabled Apple ID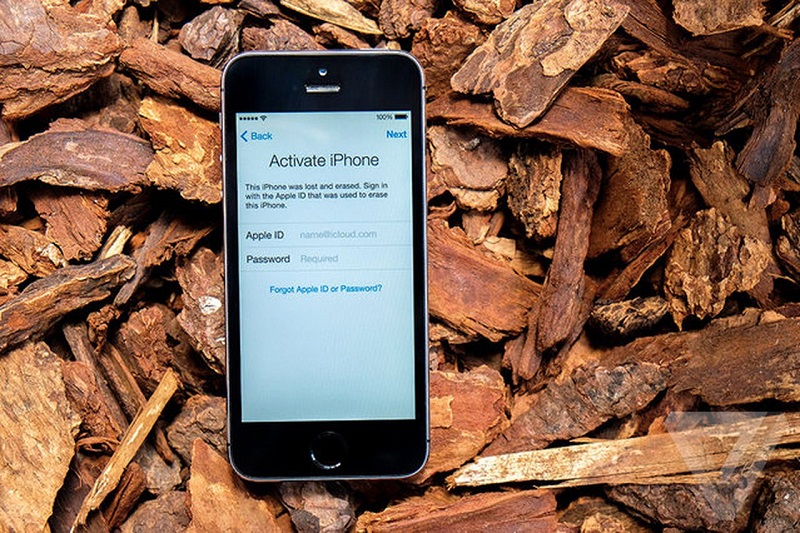 The procedure, however, is pretty simple. All you have to do is:
Open Apple Safari in your Mac or iPhone.
Visit Apple's iForgot website at iforgot.apple.com
Fill out your First Name, Last Name and Current E-Mail ID in the form that appears on the site.
Click 'Next'; this will take you to the two-step verification screen.
If you have two-step verification enabled, you'll need to enter your Recovery Key; if not – skip to the next step. If you don't have your Recovery Key, generate a new one by using your phone number. Once you're done with this, enter the number and click 'Next'.
Enter your verification code on the next screen and press continue
Apple will then ask you to reset your password – enter your new password and confirm it in the relevant boxes and click Reset on the form.
Your Apple ID is now re-enabled.
Good Job! Your Apple ID is not re-enabled. You can log in from your devices again to start re-syncing data as you go!
Your Apple ID has a lot of things plugged into it, so remember to re-enable these syncs individually by opening the apps at least once. These include:
Your iCloud Account – The app that syncs all your photos, videos, documents and allows you to share them easily and quickly.
Your iFamilyAccount– The family extension of your Apple ID, where up to 6 people can share the same ID for music, apps and other Apple App Store related expenses.
Your iTunes Account– The place where every Apple audiophile gets their music fix.
Your Find my Phone Account – The GPS locator that helps you to find your phone in case you misplace or lose it.
YourApp Store Account– Where you can download apps for your iPhone, iPad and other Apple products.
YourFacetime Account – Apple's patent video chatting and conferencing tool.
Your iMessage Account – The easy way to send messages to your other friends who use Apple Products (especially the iPhone)
But, that's not all! There are plenty that you might be using that need login as well. So, go through all the relevant apps and start the re-sync process.
Well, that's all we have to say about Apple Inc. and its account recovery options. Use your Apple ID carefully in future and keep your Username and Password saved somewhere safe to make sure that this problem is never triggered again (by you at least).
We had a great time compiling this info about how to restore disabled Apple ID for you. If you have anything to say, post in the comments section below, and we'll get back to you as soon as we can. Good luck and have fun!