How awesome it would have been if developing infographics was so easy to create just like any online blog post! Yes, the fact is that visual content plays a very vital role in the credibility of any content, and it requires a lot of efforts and skills to do it. But it is not that difficult to learn how to make an infographic.
But keeping in mind the relevance of visual content in today's digital marketing paradigm, it is very necessary that you create your profile – may be personal or enterprise, it should have the proper infographic for its explanation. It is something that makes your post catchy.
This is the reason we take the pain to create infographics, but it's worth it. Anyone who has the urge to learn can create attractive infographics, which are of high quality and can be developed quickly.
How to Make an Infographic using Templates
Today, the internet is loaded with free infographic templates that can help you to create your own infographics with just a few mouse clicks. Here, you just need to insert the content and get the things going on.
This article gives some easy tricks on how to create an infographic. Powerpoint is one of the powerful tools that can help you create enormous infographics beyond your imagination. Now, let us see how you can go ahead and deal with it.
The steps are quite easy, and you can do it within one hour.
1. Be Ready with Your Content and Template to Getting Started
The first step is to collate all your data and content, which you will be using to collate your templates meant to represent the data. The main motive behind the usage of the template is to attract users to read your content.
There are enormous template options available in the market. All that you need to do is select the perfect one for you. The template represents side by side comparison, flowchart, timeline, and data-driven infographics.
Creating an infographic is easy, but you should have the intent to understand its relevance and have the patience to create. It's easy, but it takes time.
You may either collect third party data or utilize original data. In case you are using third party information, ensure that you re-write the stuff so that it can be made generic.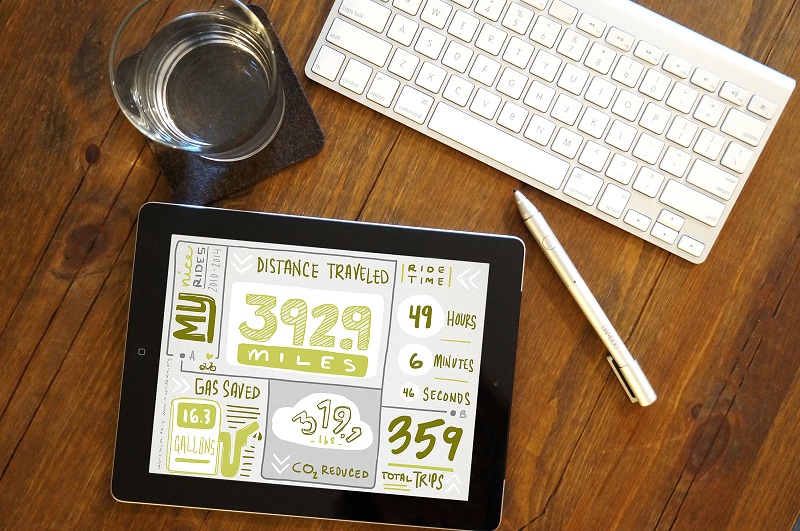 In case you are using third party information, you may cite your sources at the bottom of your infographics mentioning the URL of the sources. It will link your page to the source URL.
For instance, if you are using any blog post to develop your infographics, it will also make your infographics look professional and clean.
It will also make your infographic more credible in terms of offering more and more value-adding information and will drive traffic to your website.
Always remember that the talent behind a good infographic is to develop it quickly. And it is very easy to create an infographic and deliver within the stipulated time with the help of a set of templates.
So, if you are thinking about how to make infographics, templates are the answers to it.
2. Customize Your Infographics
It may take time, but for sure you are going to enjoy a lot. All you need to do is set the ready content and activate your template with a catchy title. Never forget to format your data and content with appropriate formatting and font size.
A pie chart or a bar graph will be an add-on to your infographics as it will help the readers to relate to the information you provide and get a proper sensitization of your upload.
Changing and adding font style and color can be a good way to make an infographic that looks more original. Moreover, adding your logo or signature can be a good option for branding as people will come to know about its creator.
So, now you are ready with ideas for developing a simple infographic. You may now go ahead and learn how to create infographics, which are complex and require more advanced applications.
3. Use an Embed Code and Publish
The only thing that can help you to get optimum traffic is to put in embed code that will link your infographic to the relevant sources. You may also use a 'Pin it' button so that visitors can share your post.
It is very necessary to get a shareable option on your post. It is also necessary that visitors share them on their blogs or websites as it will make your approach more and more scalable.
Infographics are something that is quite flexible; sometimes, it can be merely a process flow or just poster for any upcoming release or product.
A flyer can also be an infographic on the online paradigm. Today, as per the fresh algorithms set by Google, it has emphasized a lot on the visual content and pays more attention to it.
It is written that this year onwards visual content will be something that would be ranked much better when compared to text content.
An infographic is something that is attached to any blog post or any type of social media post. Most of the social posts have to be visual. Any explanatory post must be equipped with a well-furnished and described infographic so that it can be related by the viewer and easy to understand.
Many animations and graphic applications like Adobe Photoshop, Flash, Page maker, After-effect are flooding the online market today. They can be easily downloaded and utilized to make attractive infographics. These applications are very easy to learn and implement.
But, to learn how to make an infographic you have to spend time on the applications. The internet is loaded with numerous tutorials that can enlighten you about the usage of the application.
Learning to create appealing infographics is a truly rewarding form of art as it can give your business a lot in the path of its success. So, don't underestimate its power. It's time to learn infographic creating and give your business a new perspective.