We all are aware of the fact that Google Drive gives Google users 15 GB of space for free. But not many are aware of the fact that one of the greatest benefits of the Drive is that you're able to create and share documents with others, even if they don't have a Google email. Here are the complete details how to make a Google doc in simple steps.
What Is Google Docs?
Google Docs is an online word processor that lets you create and format text documents and collaborate with other people in real-time. Here's what you can do with Google Docs: Upload a Word document and convert it to a Google document.
How to Make a Google Doc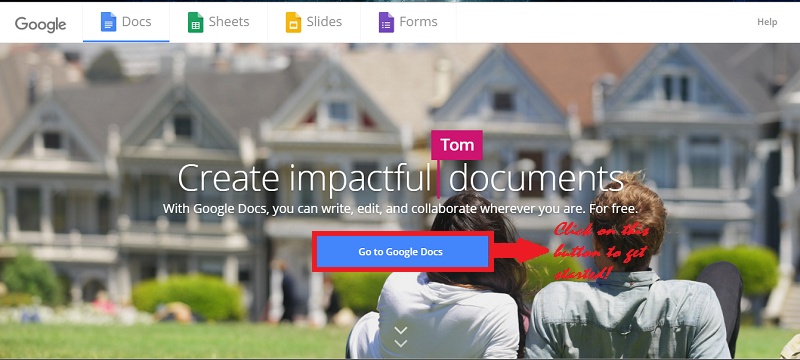 Here's how to create a Google doc:
Log in to your Gmail account after opening drive.google.com. Once you are logged in, you will be redirected to your personal Google Drive. This is the place to create, share and hold all your documents.
Click on 'Create' on the top left of the drive. You have the option to choose from an Excel spreadsheet, Word document, Powerpoint or a form of drawing. There are hundreds of Google doc templates available in case you want to create a file for a specific purpose. For example, if you want to make a budget proposal in sheets, choose one from Google Sheets templates.
If you want to create a file with a specific purpose, for example, a resume in Docs, a budget plan in Sheets, or a project proposal in Slides, you can quickly get started by using a template.
Don't forget to give a name or a title to the document you make.
There is a 'Share' button on the top right. Once you finished creating and want to share it with others, click on it. You will be prompted to type in their email address. Once you hit 'Done', they will receive an email with a link to access the document irrespective of whether they have a Gmail email id or any other.
Another advantage of learning how to create a Google doc or how to make a Google doc or how to start a Google doc is that it brings life to the documents. There are hundreds of smart editing and styling tools that help to format text and paragraphs. You can choose fonts, drawings, images and the best part is everything is available free of cost.
How to Quickly Create New Google Documents with a Shortcut or Hotkey?
The only thing that bothers a person when he or she moves from Microsoft Office and learns how to create Google Docs that creating a new document takes far too many steps. So, here's a guide on how to make a Google doc with a single click or a shortcut key. This method is valid for all, including documents, spreadsheets, presentations, and drawings.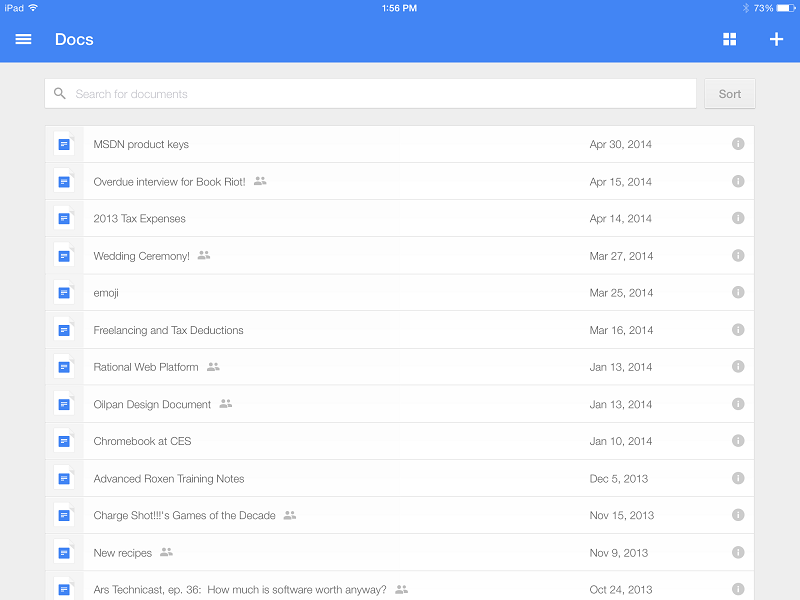 Create a Windows Shortcut
Start by clicking anywhere on the desktop, and choosing New- a shortcut from the context menu.
Paste the complete URL which can be either of the following if using standard Google docs.
http://spreadsheets.google.com/ccc?new
https://docs.google.com/drawings/create?hl=en
http://docs.google.com/?action=new_presentation
http://docs.google.com/?action=newdoc
In case you are using a Google app, they will be slightly different like
https://spreadsheets.google.com/a/YOURDOMAIN.com/ccc?new
https://spreadsheets.google.com/a/YOURDOMAIN.com/ccc?new
https://docs.google.com/a/YOURDOMAIN.com/?action=new_presentation
https://docs.google.com/a/YOURDOMAIN.com/?action=newdoc
In these, you need to replace 'YOUR DOMAIN' with the actual name of your domain.
Make sure that you've created the shortcuts that you want, and named them correctly.
Now comes the time to add an appropriate icon and a hotkey.
If you don't like the outcome, just right-click on the shortcut and use Properties from the context menu. Flip over to the Web Document tab if you're not already there. From here, you can customize the shortcut key. Assign a different icon that you would want to.
Hotkeys only work if the shortcut is on your desktop or in the start menu, so make sure to keep them there only.
Creating a Web Browser Shortcut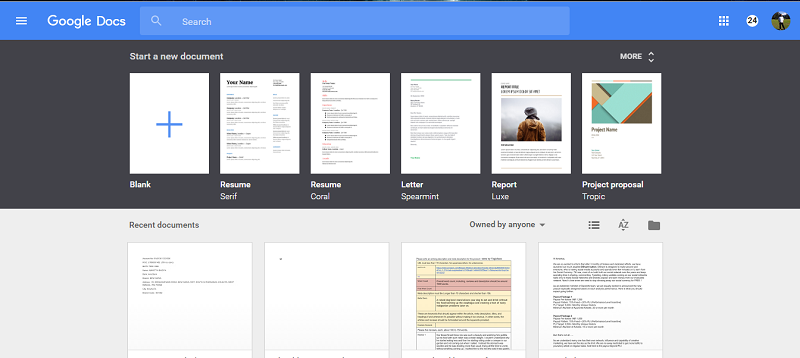 When you are already in your web browser, logged in and have Google Docs open, you can just use the drop-down menu to create new shortcuts. What if you are not there? In that case, if you want to create a new document, you will have to sign in and then wait for the page to load. Then you will go to the drop-down menu and again wait for the new page to load. It sounds really tedious. If you are a regular user of Google Docs, why not drag the shortcuts whether it is a new Google Doc or a new Google Spreadsheet to your bookmark bar.
If you are using Firefox, you have the option to enter an alternate keyword as well to create new documents using the location bar, but Google Chrome users don't have that option. They will have to right-click on the location bar and go to Edit Search Engines.
In a new 'search engine', just use the URL to create a new Google Document. This way, you can simply enter the keyword into the location bar, and it'll create a new document.
When editing a document in Google Docs, or when many people are simultaneously working on a document, it is better to use the default highlight option to emphasize important words, sentences, and paragraphs.
Here's how to highlight in Google Docs.
Open the file in which you want to emphasize particular words, sentences or even paragraphs.
Use your cursor to select the portion of the file you want to highlight.
Go to the formatting bar at the top of the screen.
Click on the 'Text Background Color' button.
It has a picture of a highlighter marker on it. Choose the color you want for the highlighting and click on it.
Doing this the particular part that you have chosen will be highlighted in the color of your choice. This is extremely useful in case the person you are sharing your document with wants to read or edit a particular thing or if you want to discuss a particular point.
Google Docs is a wonderful tool when used properly.