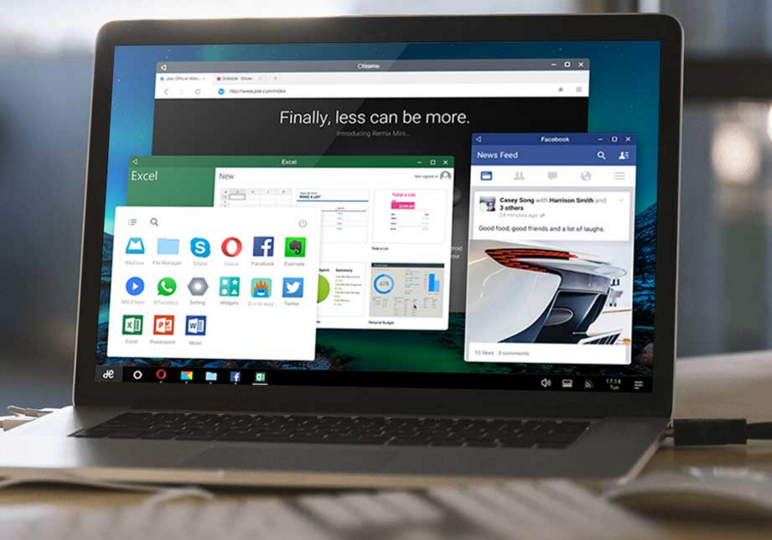 Have you ever wished that there should be any android like interface for the computer systems where you can use the android applications without the use of any android emulators? If you have ever wished like this then here is a good news for you people.

Jide Technology has introduced and developed an operating system which runs on android environment and facilitates its user by the facility to use android applications like anything. Ain't it wonderful?
The name of the operating system is Remix OS and the added fact is that it is completely free of cost. You can download it from the official website (http://www.jide.com/en/remixos-for-pc).
With curiosity, you would want to know "How to install Remix OS on your computer?"
So, in this article, we will make you aware of the necessary steps in order to get started with the installation of Remix OS on your computer. So, let's get started:
What is Remix OS?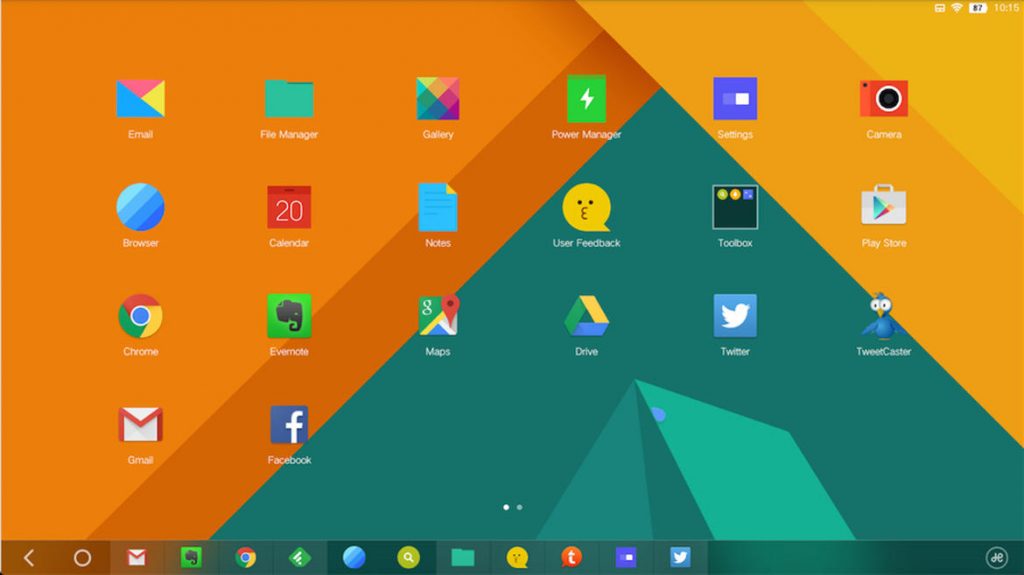 Remix OS is a yet another operating system for personal computers, but it runs the Android operating environment. It brings Android interface live to the computers. It exploits the unavailability of any such operating system which provides the Android environment on the computer system. With the inception of Remix OS, one can say that the need of Android emulators is eradicated.
It was developed by Jide Technology. It has a Monolithic kernel. It was set to launch in January 2016, but a leaked version was also available on the internet beforehand.
It provides a beautiful Android environment to the computer systems and allows the users to use Android applications seamlessly on the system.
How to install Remix OS on your Computer?
In order to get started, you must have a bootable USB drive or a DVD drive which have Remix OS setup in it. In the section right below we will tell you the procedure to make a bootable USB drive which will have Remix OS in it. Make sure that the USB drive which you are using is USB 3.0.
#1. Preparation and Downloads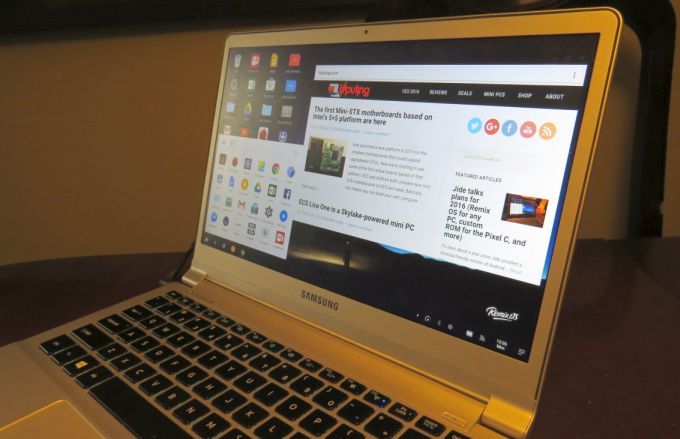 Step #1: Download the Remix OS USB installer from the internet. You will also require an ISO file of the Remix OS setup with you. So, make sure to be equipped with these must have things before starting.
Step #2: Now you will require a USB drive. A USB drive with at least 8 GB of storage capacity will do the needful. You now need to format the USB drive. Once you are done with the formatting of the USB drive, all you need is to change the file format to FAT32.
This is all what you require to get started with the installation of Remix OS on the USB.
Step #3: Open the Remix OS USB application. Once the application has been started all what you need is to select the ISO file of the Remix operating system and the USB drive where you want to install the OS.
The moment you are done selecting and clicked OK, the Remix OS USB installer will start the process of making the device bootable.
The process may take time. So, be patient.
After the processes of copying the setup and making the USB drive bootable is completed, you are all set to head towards the process of installing Remix OS to your computer.
#2. Installation Procedure
Now you have your bootable Remix OS USB drive. You are all set to get started.
Step #1: Now restart your system and open up your boot menu. All the brands have their specific key settings for opening the boot menu so, look down for the appropriate key settings and open it.
Once the boot menu is opened, then you will see a list of storage and other devices in the window. All that you have to do is to locate the device where you have the Remix OS installed and select it.
Selecting the appropriate storage device will start the boot process.
Step #2: Now you will see a window which will have two different options.
One is Guest Mode, and the other one is Resident mode. Both of them are provided for different and specific purposes.
Opting for guest mode means that all the data accumulated over a single session will get erased as soon as you switch off the system that precisely means that no data will be saved. Choose this method only if you want to try it once and have no mood to use it permanently.
The other option is resident mode. Selecting this one means that you want to permanently install the Remix OS on your system which in turn means that all the data will be saved even if you turn off the system.
Choose whichever you want and proceed to the next step.
Step #3: Now you have Remix OS installed on your system. In order to get started, all you require is to configure it for the first use.
As the first step, you will have to select the language. Select the appropriate one and click on next.
Step #4: As the next step you will have to agree to the terms and conditions for using Remix OS. We recommend giving it a read before clicking on Next.
Step #5: As the last step is concerned, you just have to click on start. This will make Remix OS live on your system, and it is all set to be used.
This step completes the processes of installing Remix OS on a system.
Let's wrap it up.
This brings us to the end of this article. We hope that by the time you reached this section, you will be having Remix OS installed in your system and finding it extremely impressive.
We did our level best to make you aware of the processes required to install Remix OS on PC, but if you are still left with any kind of query related to this, then do let us know by dropping a line in the comments section. We would be glad to solve your queries.
Moreover, if you liked this article then do not forget to share it on your social media profiles. Your share is appreciated.
Thank you for passing by and giving it a read.
Here is full video tutorial