With over 850 million user base, Java is one of the several programs which are on the list of must have programs in a system.
Many a times, one needs to know that "How to find out what version of Java do I have ?". So, in this article, we will let you know how to check java version. So, let's get started:

What is Java?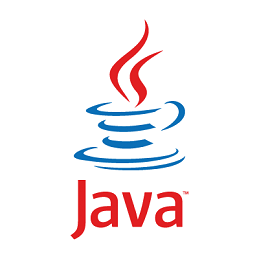 Java is a collection of computer software and elements which provides a meaningful system for developing and deploying a cross-platform system application.
Primarily, Java programming language serves as the method to implement Java. The code written in Java programming language is implemented as bytecode in a Java Virtual Machine (JVM). Additionally, Java avoids the usage of complex memory manipulation methods like pointers and uses a simple approach concerning the memory model.
The Java platform is the one which equips the user or a programmer to run and develop programs written in the Java programming language.
There are multiple platforms like Java Card, Java ME (Micro Edition), Java SE (Standard Edition) and Java EE (Enterprise Edition).
The primary factor of this platform is that it is independent of any operating system, that is, it is platform independent.
Why do we need Java?
Java allows the user to work and manipulate things in a secure and reliable computing environment. Java has a vast horizon varying from embedded devices, data centers, mobile phones to enterprise servers and even on supercomputers.
Enterprise use of Java has served as the main contributor to the development of many open source projects on the platform. Java ME is very popular in mobile devices.
Facts state that Google's Android operating system uses the Java language, though, it does not use its class libraries. Moreover, Android executes the piece of code in ART VM rather than executing it on Java virtual machine.

Where to get Java from?
You can download the latest version of Java from the official website which is java.com.
It is completely free of cost. Additionally, Java provides time to time updates for the Java versions which comprise of important enhancements to improve the overall performance, stability and security of the Java applications that runs on your machine.
You get Java Runtime Environment (JRE) when you download Java. The Java Runtime Environment consists of Java Virtual Machine (JVM), Java core classes along with the supporting Java libraries.
Some fast facts about Java are as follows:
1: The original authors of Java (Software Platform) are James Gosling and Sun Microsystems. The global development firm is Oracle Corporation. The initial release was dated on 23 January 1996. It has eight stable releases so far since its inception with nine preview releases.
It is coded in object-oriented programming languages like C# and C++ (C plus plus). It is cross-platform that means it is efficient enough to run on Windows, Solaris, Linux and OS X. It is available in thirty plus languages.
It falls into the genre of a software platform and is licensed as freeware with the majority of its components as open source.
2: The name "Java" is the successor of the old name that is "Oak". Oak was renamed as "Java" in 1994. Java version 1.0a was available for download in 1994 but the first public release of Java, that is, Java 1.0a2 with HotJava browser, was announced on 23 May 1995.
The announcement was accompanied by the announcement which stated that Netscape browsers would include Java support.
1996 was the year when Sun Microsystems formed a particular group known as JavaSoft group to take this technology to the next level.
3:  The JDK (Java Development Kit) 1.0 was released on January 23, 1996, accompanied by the significant additions of classes and packages to the standard library. The successor of JDK1.0 was released on February 19, 1997.
4: Java's official mascot is named as "Duke". Along with the free software license of Java SE and Java ME, Sun Microsystems also introduced the Duke graphics under BSD license.
5: Till now, Java does not have any automatic updater the does not require admin rights and intervention. It is yet to be released. According to the official statements made by the Oracle, it is stated that Java Runtime Environment is found on over 850 million systems.

How to find out what version of Java do I have?
Method #1: Verifying Online
Step #1: Click on this link in order to check what version of java you have.
Step #2: In the following web page, click on the "Verify Java Version".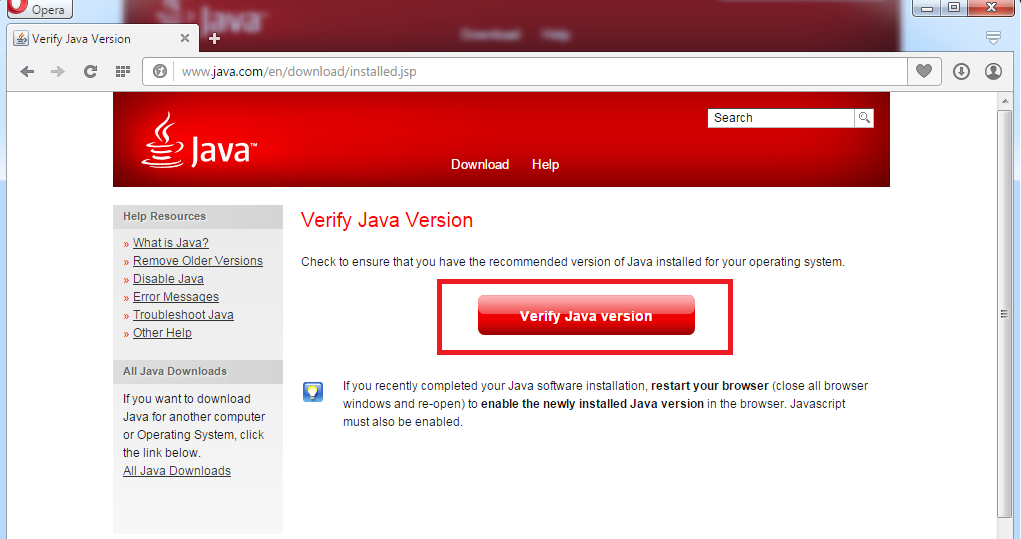 Step #3: wait for few moments, the next web page will display the Java version and its details if you are having one.

Method #2: Using command prompt.
Step #1: Open command prompt by typing "cmd" without quotes in the run (Windows + R) section.
Step #2: Type "java -version" without quotes in the command prompt window and hit enter.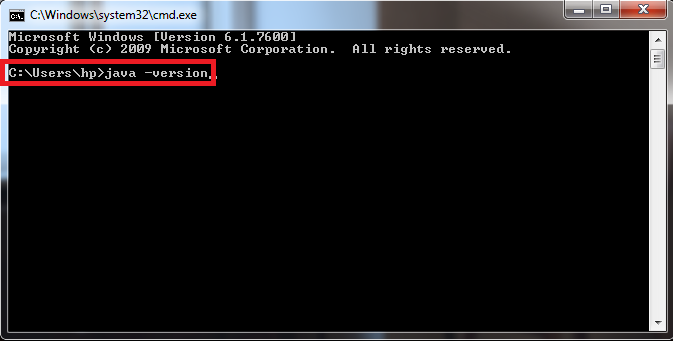 Step #3: The moment you will hit enter, the details of the Java version will be displayed in the subsequent lines.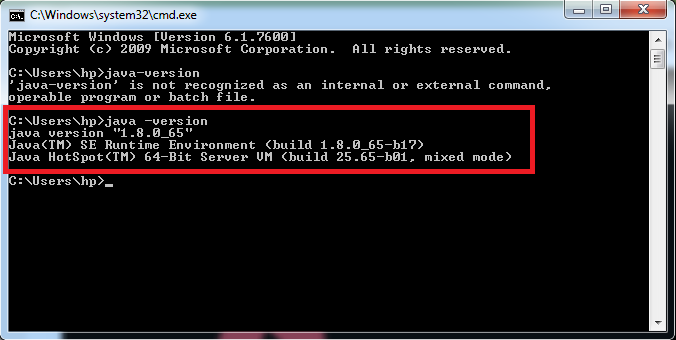 Method #3: To find java version in Windows 7.
Step #1: Click on the control panel by navigating in the start menu.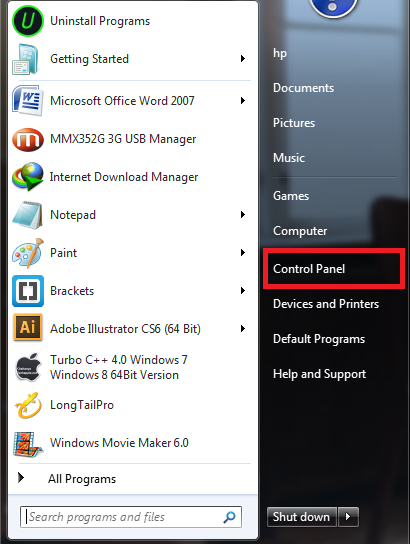 Step #2: In the control panel, scroll to "Programs". Once found, click on it.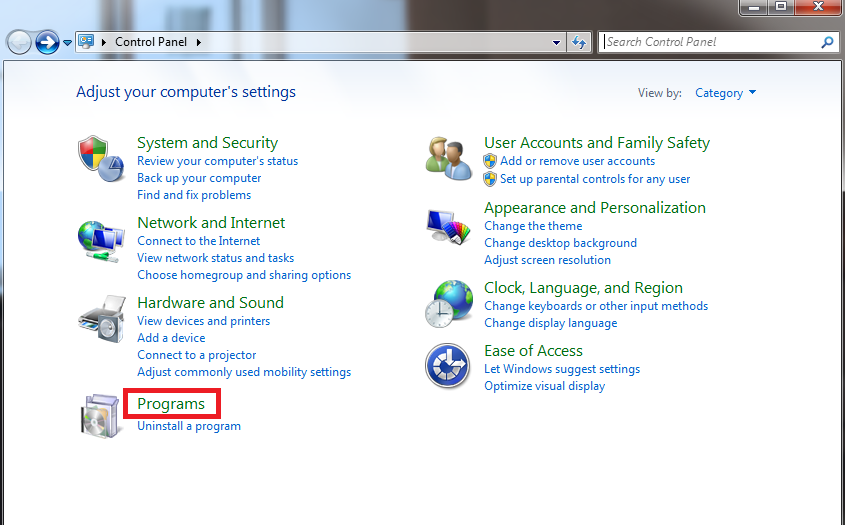 Step #3: In the next window, locate for Java and click on it.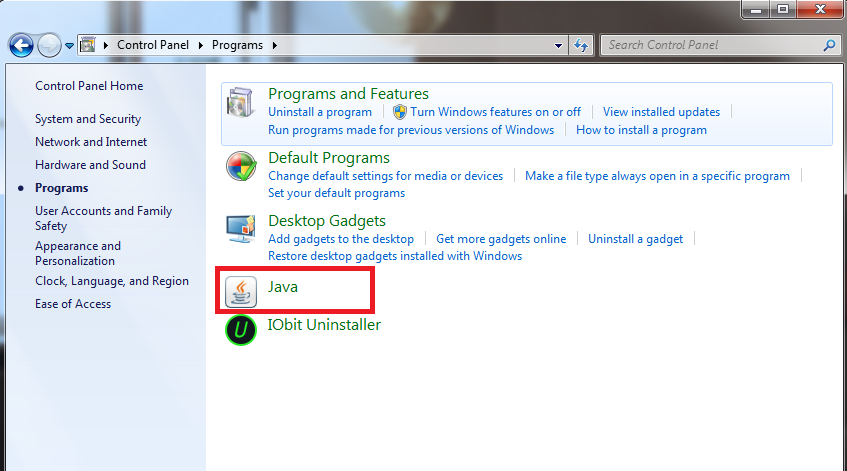 Step #4: After successfully completing step #3, a window will appear named as "Java Control Panel". Look for "About.." button and click on it.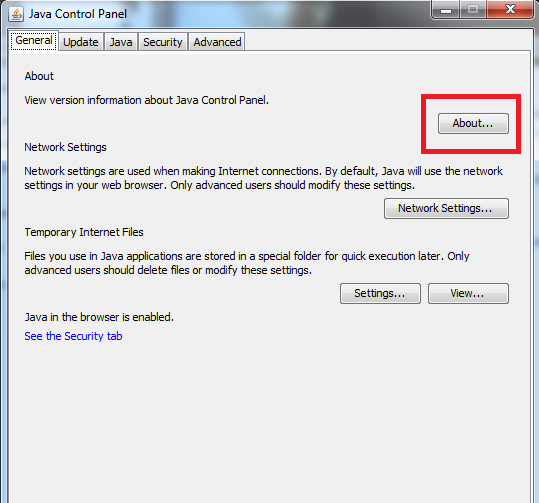 Step #5: The next window prompt will have all the necessary information along with the java version which you were looking for.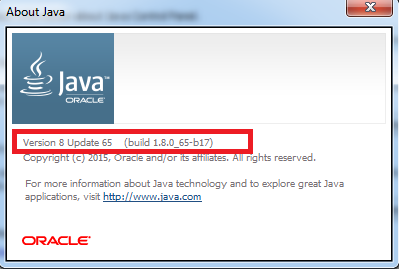 Method #4: To find java version in Linux.
Step #1: Open the terminal by either navigating to it or by pressing ctrl + alt + T simultaneously.
Step #2: Type "java -version" without quotes in the terminal.
Step #3: The subsequent lines will display the details of the Java version.

Let's wrap it up.
This marks the end of this article on "How to find out what version of Java do I have ?" We hope that this article has helped you in your quest to find the latest version of Java and the details relating to it. If it has helped you in any manner, then do not forget to share it with your peers.
Moreover, if you have any query or feedbacks then do let us know through comments. We would love to hear from you.