Apple iTunes is growing popular these days, consisting of music, podcasts, audiobooks, movies, matches, etc. It's the best way to organize and enjoy the content you love.
However,  in order to enjoy all these, you need to know how do you authorize a computer for iTunes; hence linking to an Apple account is a must, to access all your movies, TV shows, music. Only By doing this you can have your iTunes content available on your Personal computer.
Ultimately, you actually need to learn how to authorize a computer on iTunes. In order to support this, growing media marketplace. Apple has developed the licensing system. While sadly, iTunes doesn't have Digital rights management anymore.
When you authorize your Mac or PC, you're giving it permission to access your apps, audio books, books, music, movies, and other content.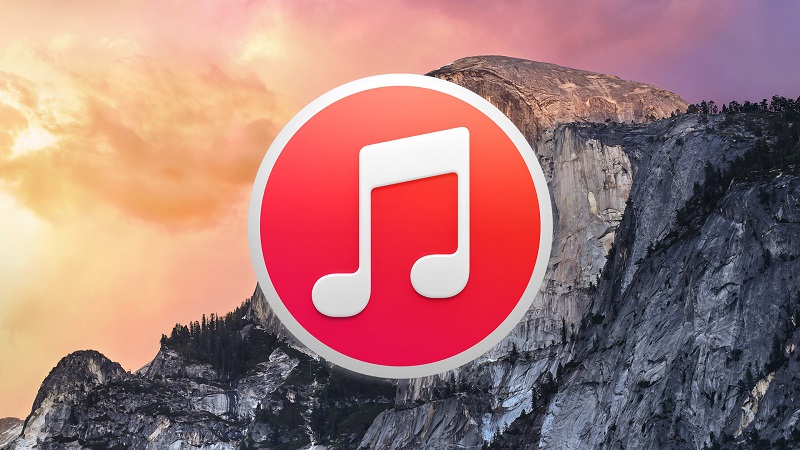 You can authorize up to five computers that means, that you can play your content on five different computers. You can authorize a computer only through iTunes to avail all your content on multiple machines. So let's get right into today's topic and learn how to authorize computer for iTunes. Before doing anything, make sure you have latest iTunes installed. If you don't know how to update iTunes, you can see this telling you about updating the iTunes.
How to Authorize a Computer on iTunes
You can't authorize a computer from another computer or from your iPhone, iPad, or iPod touch. Since DRM (Digital Rights Management ) is locked down, you can't share your purchased contents like movies, TV shows, etc. with your friends and family, in order to access the copy of your content, re-purchasing should be done.
If you are a user with a single computer, it won't make much of a difference, but if you have multiple computers, then authorizing and reauthorizing must be done several times. Because only the authorized computers can play the content you have purchased.
By managing the authoring and reauthorizing, you can choose which computer would play your content, by linking them with your Apple ID.
#1. How to Authorize a Mac on iTunes

Step 1: To begin with the process, first of all, download the latest version of iTunes for your Macintosh operating system based computer. For safety and privacy purpose, it is always recommended to download iTunes from it's official website.
Step 2: Click on the Store menu, you can find it, onthe top left corner of your PC's or Laptop's screen.
Step 3: Now here comes the main part of this tutorial. Since we are supposed to authorize our PC on iTunes, simply click on "Authorize this Computer" button.
To begin with the process, you actually need to have an Apple ID.
Step 4: As soon as you click the concerned button, a new window pops up demanding your Apple ID credentials. Fill all the fields accurately.
Step 5: If your Apple ID and password match with the ones stored in databases, they are actually correct. Hence, now you simply need to select the "Authorize" option.
Step 6: This step will lead to authorizing of your Mac computer on iTunes. You will also find a dialogue box which will show the number of Computers that are already authorized for accessing your Apple account.
Note: If you have already reached the authorization limit, then you need to de-authorize other computers in order to authorize the current one.
This was all about how to authorize a Mac on iTunes. Now let's move on Windows 🙂
#2. How to Authorize Computer on iTunes using Windows
Learning how to authorize a computer in iTunes on your Windows based PC or Laptop is easy, and similar to the process in Mac, with a few minor changes.
Step 1: First of all, alike Mac OS, download iTunes for your Windows PC. Go to iTunes, and open the folder. Subsequently, click on the little menu icon, on the top left corner of iTunes window. You will be able to see a dropdown menu now.
Step 2: When you toggle over the option "iTunes store" there is another sub-dropdown menu, once expands, you will find an option "Authorize this computer" Now, you simply need to click the concerned option.
Step 3: Now you will be able to see a window, where you can enter Apple ID and password. Fill all the required details appropriately, and click on Authorize option. Your computer is now, successfully authorized on iTunes.
Even if you know how to authorize computer for iTunes, you may need to deauthorize it too.
How to Deauthorize your PC on iTunes
Using Apple account you can authorizean only limited number of computers (Five PCs). However, if you have reached your maximum limit, then it's time to deauthorize your PC.
Also if you are uninstalling the iTunes, or if you are going to reinstall windows, or when you are no longer using your computer, and want to get rid of it. Moreover, if you are upgrading your PC in any way, then it's essential to deauthorize your computer.
By deauthorization process, you can get back your limited five authorizations back. Here are the few simple steps to deauthorize your Windows and Mac computers:
Step 1: Go to iTunes, in your concerned PC or Laptop (in which you want to deauthorize iTunes).
Step 2: Now go to Store menu, and click on "Deauthorize this computer" option.
Step 3: Now, after opening this, you will find a window, where you can enter your Apple ID and password. Enter them, and click "Deauthorize".
You can see this detailed blog post about Deauthorizing the iTunes.
How to Deauthorize All Your PCs on iTunes
Now that you have learnt how to authorize a computer on iTunes, in some cases, it is essential to deauthorize all your PCs, it might be your PC not working properly, or you have wasted authorizations. It's wise to deauthorize all computers, and selectively choose the computers you would like to use in future.
This makes managing multiple computers with iTunes account easier. Furthermore, the method to deauthorize is very simple, and similar to the previous methods mentioned above.
Step 1: Go to iTunes, and select iTunes store on the left.
Step 2: Subsequently, sign in; you can find it on the top – right corner of the store window.
Step 3: Now enter, the Apple ID and password, and click sign in option.
Step 4: In the quick links section, find the "Deauthorize all" button.
Step 5: A confirmation window appears, click "Deauthorize all computers" to confirm your choice.
Final Words
We had got many emails inquiring about – "How do I authorize my computer for iTunes" So, this is the most in-depth answer you could possibly hope for how to authorize computer iTunes and of now you have learnt how to authorize a computer for iTunes.