You must be knowing what Instagram is? Well, if not then let me tell you.
Instagram is a photo-video sharing social media platform and is being used by various walks of life voraciously.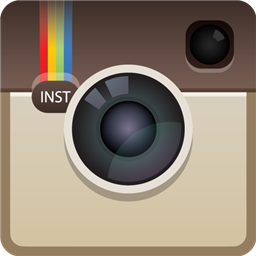 With the invention of mobile cameras, it is hell easy to take pictures and the online world is being flooded with them. Instagram is just an app which is cashing in on this and that too very efficiently. It also allows photography freaks to follow other accounts of their respective genre.
As of the recent statistics, there are over 400 million active users of Instagram. So, It won't be bad to say that Instagram is the next big thing (actually, it already is) in the sphere of Social media platforms.
How To Get More Followers On Instagram
In this article, we will have a sneak peek on how to get more followers on Instagram.
These are the sure shot ways to boost the numbers of your followers if executed well. So, let's get started.
#1: Follow to get followed.
This very basic rule can fetch you a good number of Instagram followers. Follow the accounts which entertain your interest and feel the heat on your Instagram feed.
The only word of caution is that don't follow too many accounts that are way beyond your interest just for the sake of getting more followers as you will end up messing up with your feed. Just make an appropriate balance.
#2: Like and comment.
Another great tip says that like and comment on other Instagram account as it will lead you to be considered as an active profile on Instagram.
It will ultimately result in more followers on your Instagram account as the fellow account holders will revert back with likes and comments on yours and will definitely drive some solid audience engagement too.
Liking and commenting is a sure shot way to get more followers on your Instagram account as you will be visible throughout the community.
As per the study was done by the famous online entrepreneur "Neil Patel", Instagram users prefer commenting over liking.
#3: Stick to your niche.
Don't just post random pictures just because you are on Instagram and Instagram is for posting pictures. If you are looking for some solid follower's base (probably, this is why you landed on this article), then just stop doing that.
Go find your niche and just stick to it. For instance, if you love exploring nature then just go for nature photography and stick to it. You will definitely end up being a buzz among the nature lovers and believe me, there are a plethora of them.
#4: Post great quality photos.
As correctly said in the online sphere that "content is the KING" and it is true to a great extent and believe me this is where the magic happens. Post great quality photos and this is it. This will definitely help you to get more followers on Instagram.
#5: Be consistent.
Be consistent while sharing Photos. Don't just post plenty of photos in a week and they remain invisible in the subsequent week. The tip says post a particular number of photos a week (be it one, two or more) and stick to the schedule and follow it as religion.
#6: Use relevant hashtags.
Use hashtags which best defines your photograph. There are plenty of widely used hashtags. If you could not find any relevant hashtag, then feel free to make your own. Here are few of the widely used hashtags:
1: #love
2: #cute
3: #girl
4: #instadaily
5: #follow

#7: Use caption
A good caption can help you present your photo in a great way. Though visuals speak for themselves a great caption can make it more impressive and will lead to a strong follower's base.
#8: Use popular filters.
Instagram filters facilitate the Instagram account holder to equip the photos with the available edits. Use popular filters to give a cutting edge factor to the images. There are many of them like Amaro, Hudson, Rise, Lomo-fi etc.
#9: Give Instagram a place in your online profiles.
Give Instagram a place in your online profiles like your website, email Signature, connection profiles along with all other social media links like Facebook, Twitter and others. This will help you drive some more followers on Instagram.
#10: Interact with your audience.
One must interact with the audience by responding to their comments and feedbacks. It will help you to make your posts engaging and active.
So, In this article, you got to know how to get more followers on Instagram?
We hope that it would do the needful for which you are looking for and if you like the piece, just don't forget to share it.
Keep visiting and stay tuned for much of such articles. For more Instagram related articles, just visit this Link. Thank you for giving it a read and if you have any queries, then do let us know through comments.
Happy Reading!