Hello friends.
This is the first time on TechnoBol when I am writing about any freebies.
In actuality, I was looking for a good antivirus for my laptop as I was using BitDefender on my laptop for the last 4-5 years. I bought BitDefender antivirus and installed it on my laptop but after few days I realized that my computer was running very slow and even internet speed was reduced very much.
It took me at least one week to figure out the issue. And the issue was because of BitDefender, so I uninstalled this antivirus and then analyzed the speed of my computer.
To be amazed I was getting good internet speed as well as the very good speed of my laptop too.
So I decided to use AVG AntiVirus free version on my laptop just to check the performance of my computer and then analyze the quality of this antivirus.
After instilling this little antivirus on my laptop I saw a huge improvement in performance and it was protecting me from many unwanted spams.
So soon I decided to buy AVG Internet Security 2014 version.
As a normal blogger, I started looking for coupons so that I can get a little discount on this.
But I got some much better options to get this antivirus. 😉
I was able to Download Avg Internet Security 2014 free of cost.
AVG has launched 1-year free license In association with Huawei. This is a one-year trial installer and no serial key is required. The Key is automatically inserted during installation.
Links to Download Avg Internet Security 2014
I personally recommend downloading Avg Internet Security 2014 because this will secure your computer/laptop from online threats and viruses too.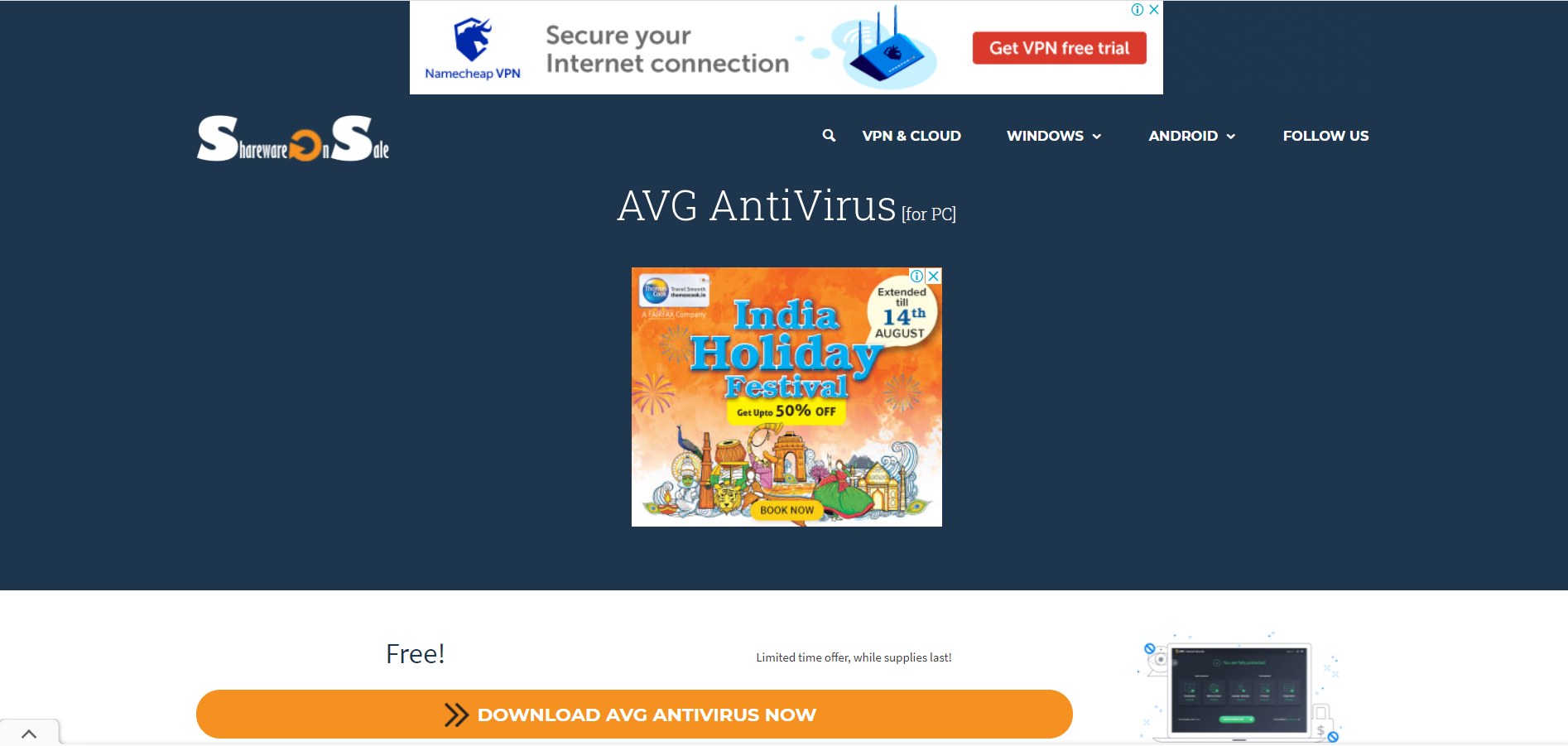 What Are Minimum System Requirements?
Processor – Intel Pentium 1.5 GHz or faster
Memory – 512 MB of RAM
Free hard disk space (for installation) – 1000 MB
How Will This Secure You?
Detects and stops viruses, threats, and malware
Prevents online spam and scammers
Stops insecure links and files
Leaves no trace of your deleted files
Help keep your private files safe
Prevents spying and data theft
Stops hackers from getting into your personal data
So go and grab this Free Download Avg Internet Security 2014 and enjoy it for the next 375 days. 🙂
Note: The offer might expire anytime so do it fast.
Quick Links