Windows is the most popular OS for sure. But still, there are many people who like Ubuntu which is an open source Linux OS. You can find many reasons that favour Ubuntu.
Developers prefer open source OS over Windows. But the saddest part is we can't just ignore Bill Gate's kid at all. Coolest games and some awesome software are only available for it.
Are you torn in choosing between Ubuntu and Windows? Then, this tutorial is perfectly made for you. Here, you will get to know a way to install and use both the Operating Systems without any loss of data.
What is Dual Booting?
Don't delete your primary partition right away just because you want to use another OS. Multi-Booting is the way to operate your computer with two or more OS. You can, however, only use one at a time.
Dual booting is a type of multi-boot with which two OS can be installed. Once the process is completed, you will be asked every time at startup to select an OS. I am sure that this would be the ideal option for most of you!
So, today I am sharing an easy procedure to enable dual booting on your PC/Laptop.
For your convenience, I have divided the process into four steps.
Explore the dual boot feature now.
Here is the process for Dual Boot Ubuntu
1. Take Backups
You should take backups of your important files before doing any task that can damage the system when done in an incorrect way. Installing an OS is a sensitive process. If done wrong, it may lead to permanent data loss.
This though is no Herculean task! So stick to my instructions and you'll be dual booting in no time!
Anyway, prevention is better than cure. Hence, get an external storage device ready and copy your important files and folders to it. Label it and place at an easily accessible place.
2. Get Your Windows Recovery Drive Ready
A Windows recovery disk should be in your hand before installing another OS. You can use it to bring your PC back into its previous state in case anything goes wrong.
A physical disk was provided with old systems with which the recovery could be done. But now, companies never ship one. Instead, they create a secret partition on the hard disk. Using an appropriate utility we can burn a recovery disk using that partition.
For this example, we will be using Windows 8.
After inserting your removable media, click on the Win key (or super key) first. You can now see a right ribbon with a magnifying glass icon on top. Click on it.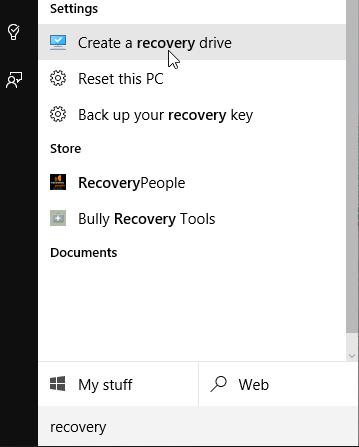 Type "Recovery". From the list, you get, select "Create A Recovery Drive". You will be asked to grant permission. For every admin-level task, Windows asks this. And you can choose "Yes" without any worry.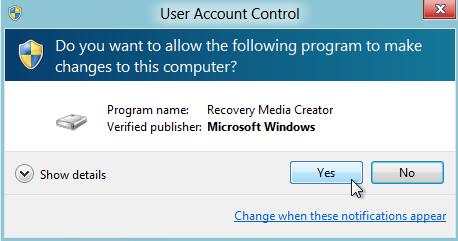 Then you will be brought to a Recovery Drive window. Tick the checkbox which says "Copy contents from the recovery partition to the recovery drive". Then click 'Next'.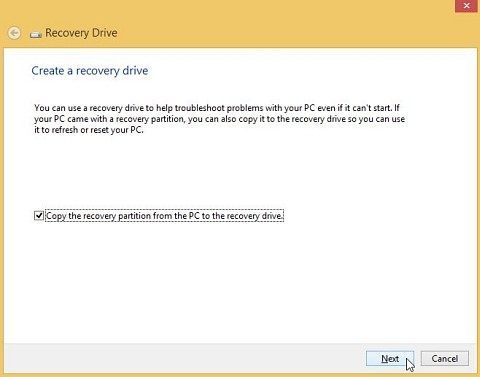 You have to select the drive on which you will be copying recovery partition files. After selecting, click on 'Next' to continue.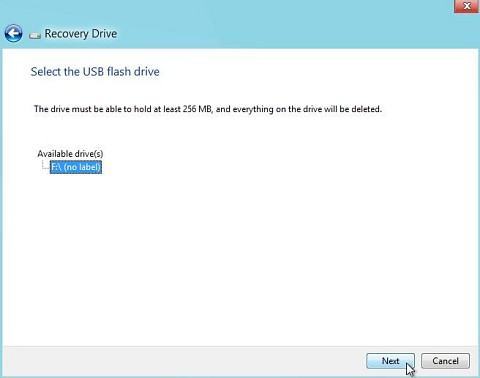 The process takes time depending on the speed of your USB drive. Usually, it lasts for 10 minutes or so.
You will get a window like this when the drive is ready.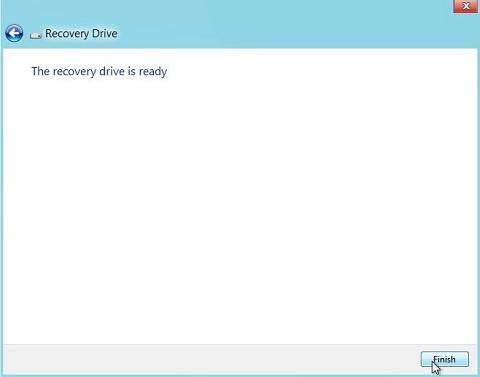 NB: – All the data in the USB are deleted. So make sure not to put any files in it. And after the task is completed, check whether it is able to boot or not.
3. Shrink Partition to Make Room for Ubuntu
Windows installation takes the entire space. So, you need to make a new partition by shrinking the existing one in order to install Ubuntu.
The partition can also be done during installation. But this way is much safer.
At first, press the Win key and click on the search option. Type "Partition" in that field. From the upcoming list select the option, "Create and format partitions". The disk manager will pop open.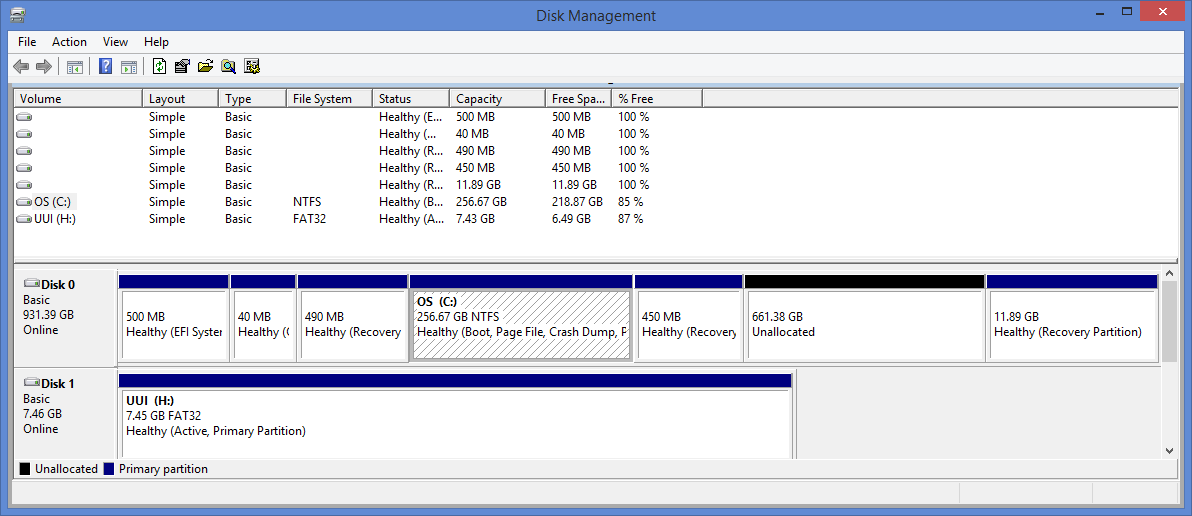 This is the magic wand for you to play with partitioning. Select that drive on which you want to install the secondary OS. Right- click on it and choose "Shrink volume". Enter a value which is less than the available space to be shrunk.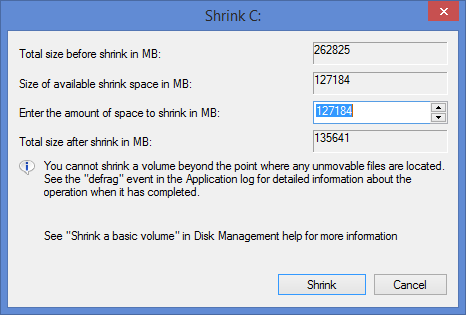 After the job is completed, you can see an unpartitioned or unallocated space.
NB: – Give at least 10 GB for the new OS.
4. Install Ubuntu
This is the core of the whole process.
1. Click here to visit the official website and download the ISO image of the OS (about 1000 MB size).
2. Burn the file to a DVD, or you can extract the files to a bootable pen drive.
3. Insert the removable media.
4. Change the BIOS options to boot from DVD or flash drive.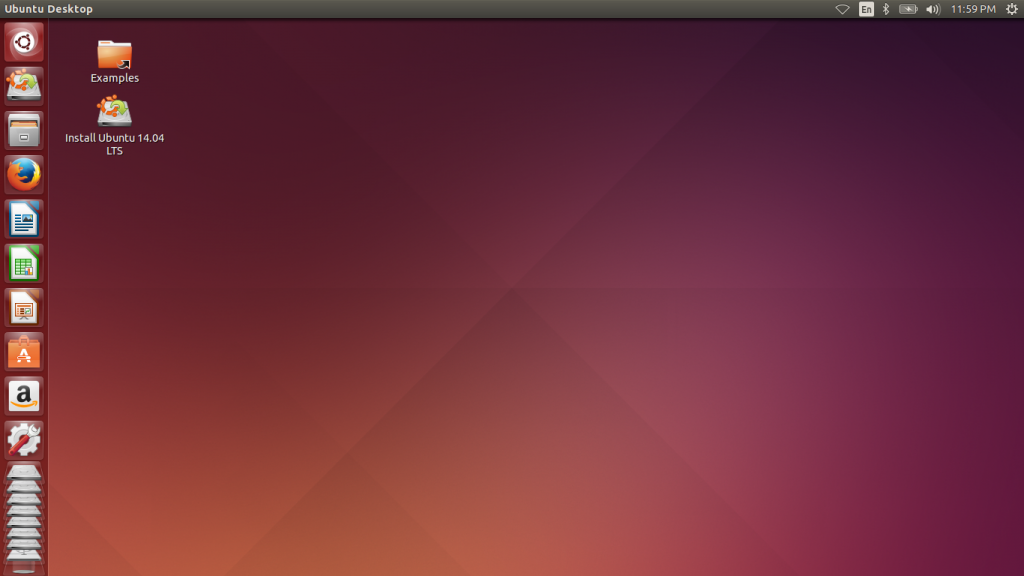 5. After booting, you will a screen has given above. From the desktop, double- click on "Install Ubuntu 14.04 LTS"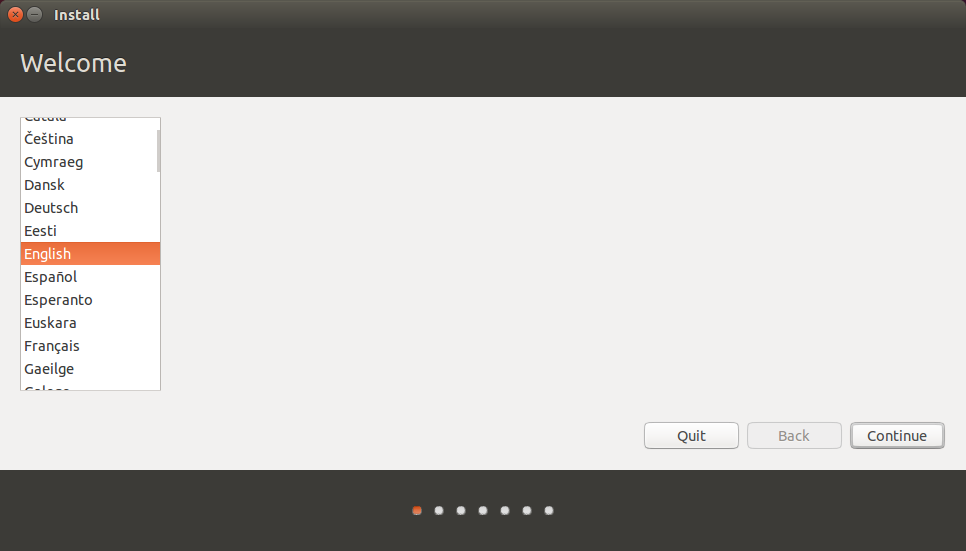 6. The first action you need to complete is selecting your language. After that, you can go with an internet connection to get instant updates, or else do it later. Click on 'Continue'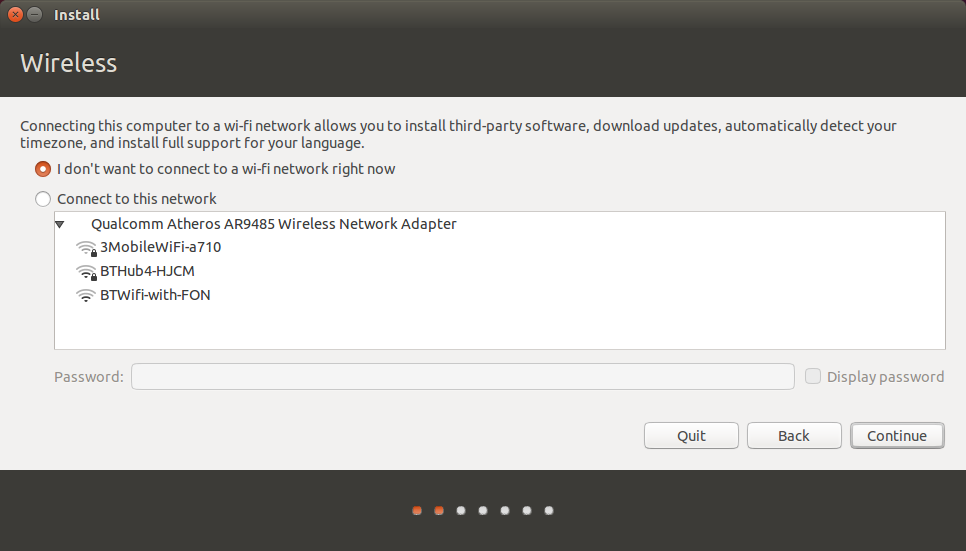 7. On this step, you will be asked to select partition. Select that unpartitioned space which we created. Click 'Next'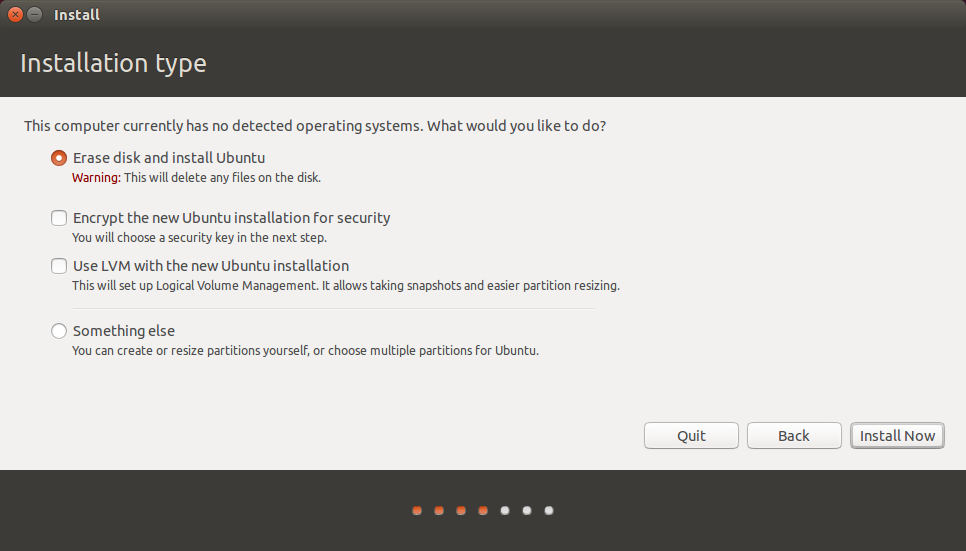 8. The installation has begun and you will be asked to enter some details like time, username and password in several steps. Insert it and click on continue. That's all.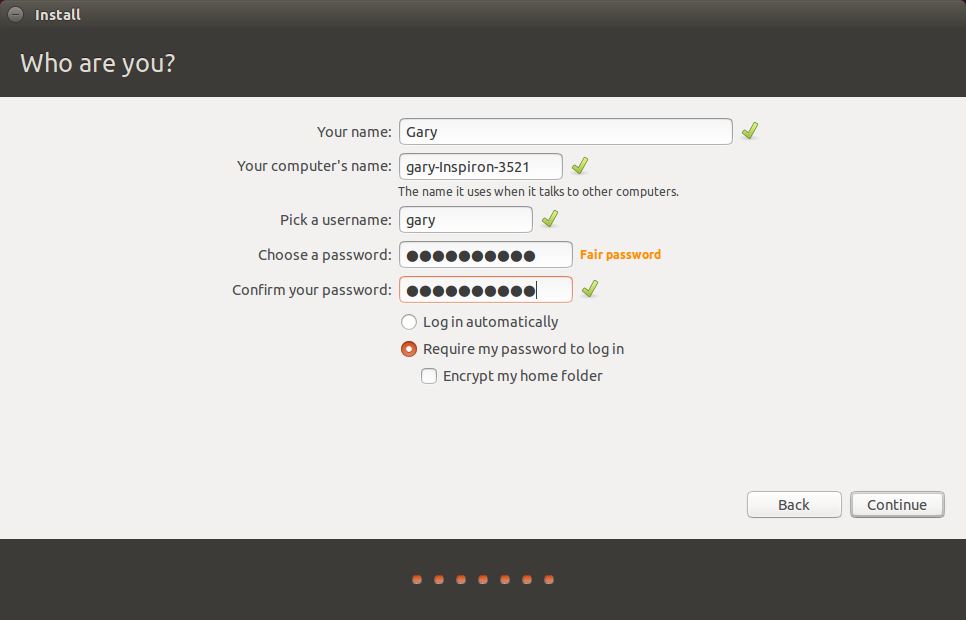 Congrats. You have done it. Now, you can choose from either Windows or Ubuntu while booting.