There is no denying the fact that Google is one of the most popular search engine optimizations. It has changed the world considerably and the way people use to collaborate and interact with data.
Google plus is a Google social networking project. It is basically integrated into every product and service, such as Search, Android, YouTube, Chrome, and Drive. In crux, it is an amalgamation of all the services that we use. It comes with a lot of features like circles, hangouts, sparks, etc.
Initially, many people across the globe started realizing the potential of Google Plus, as the impact of Google+ extends far beyond, what we term as social sharing and interaction. But with time, this trend took a drift many people emphasized how to delete the Google Plus page.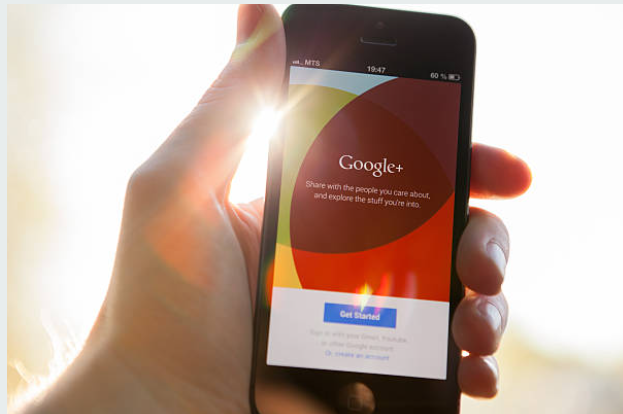 Let's go ahead and have a look at ways of how to delete a Google Plus account:
How To Delete Google+ Profile Picture
Usually, people report that they face a lot of difficulties while removing or deleting their Google+ profile picture. It is not possible to delete all your photos in one action. You have to delete them album by album.
Thus, below listed is a step-by-step method for the same:
Login to your Google plus account.
Click on photos from the top menu.
Select and open an album. The option highlights as "Your Albums".
Select profile photos.
Select the profile picture you want to delete.
Click the options menu, in the bottom, left-hand corner as shown in the picture.
And to finish the process, click on delete the photo.
However, deleting these photos will also remove those from your linked Android phone. The only way to delete all your photos in one go is to delete them both from Picasa and Google+ accounts.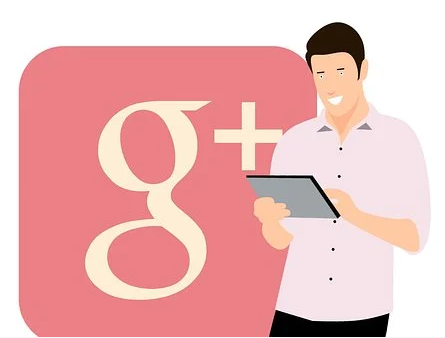 The Way To Delete Google Plus Page From Your Google Account
It may come as a surprise to you that Google+ is the second-largest social network in the world in terms of active users and still many people don't use it. For whatever reason, in case you tried to delete your Goggle+ account and it warned you that Google account associated with that page will also get deleted and thus there arises a confusion as to which account they are referring to:
Don't worry, as you can always delete your Google+ profile while keeping your other Google services and apps intact. Here's how:
Sign in to your Google account
Click your profile icon at the top right.
This will pop up a small window with a link to your profile and options to sign out, manage privacy, as well as your account settings page.
Simply click 'Account' on this pop-up to proceed.
On the next page, search for the "Data Tools" tab and simply click it.
Locate 'Account management section and click the 'Delete Google+ profile and features' link next to it.
You will see on your screen that a delete confirmation page opens up and you'll be given the option to remove what's known as your Google Profile.
However, deleting it can affect your several accounts. E.g., YouTube now uses your Google+ profile to let you interact and post comments.
You can be assured that everything related to your Gmail account will remain unaffected.
Put a checkmark on the field 'Required' and click 'Delete Google+' to remove your Google+ profile.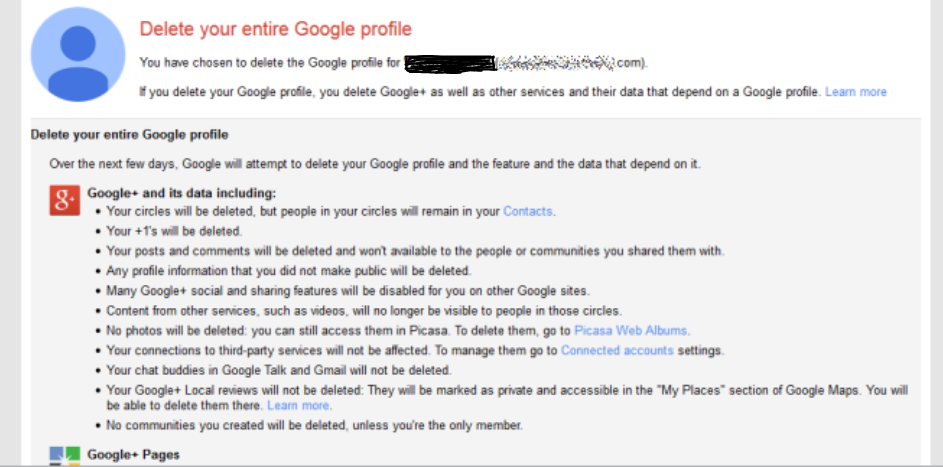 However, it's always tough to decide when deleting the Google+ Page as it might be connected with multiple products. So, think wisely before deleting it.
How To Delete Duplicate Google Plus Pages
Duplicate listing is one of the biggest problems experienced by users. It is one of the setbacks as far as business forms are concerned. It can distract the customers with false information like an old address or a bad phone number.
Let's have a look at how to remove duplicate Google Plus pages:
Sign in to plus.google.com.
Navigate to the duplicate listing.
Once you've clicked on a page, scroll down to the Is this your business? Section.
Click Manage this page and then check the box that confirms you are authorized and click Continue.
Verify your business page. You need to progress to the optimization stage until you receive the verification postcard.
Now that you are in the dashboard for the duplicate listing, you can easily optimize it or delete it.
Go over the profile icon in the top right of your screen, and then click Settings under the business name.
Scroll to the very bottom of Settings and click the Delete page.
Follow the instructions, and select all the boxes to remove this business from all possible platforms.
Now, in case you want to remove a Google Plus duplicate listing that has already been verified, follow these steps:
Navigate to the duplicate page and then find the Contact Information section.
On it, click Edit Details.
A map with the listing appears, with some information on the left side.
Click the slider to say Yes next to "Place is permanently closed or doesn't exist".
Now, with the listed options, just select Duplicate or whatever descriptor suits you and then click submit.
If you still are not getting what you desire, try requesting an ownership transfer of the listing so that you can delete it.
Quick Links –
Conclusion | How To Delete Google Plus Page 2022
If you have a Google Account, you can activate your Google+ account, with just a click. And similarly, with just a click you can even delete Google plus page. To sum up. Google+ is a social network that builds off of your Google Account.
In case you are handling your own business, then regularly update your Google Plus business page, to rank in both local Maps searches as well as organic Google searches. However, it is mainly useful to those whose passion is Android
However, still some people want to delete Google plus page due to account and profile issues that arise with the service or maybe due to its complex nature. The fragmentation of accounts across the various Google services is a turn-off for lots of people.
So, in case you are the one who wants to have separate circles for work, news, and tech, go create that Google+ account and enjoy networking like never before!