I intend to make this one hell of a guide if you've got just about any doubt regarding Amazon Prime, be it a curious little doubt asking how much does Amazon Prime cost? or a more detailed one something like How to cancel Amazon Prime.
Amazon, as you might know is this planet's one of the most successful "companies". No, I'm not saying E-commerce companies, in that respect it might top the list, or atleast the top 5 list, but I'm saying companies because the kind of popularity and ofcourse "money" amazon has acquired is not every companies cup of tea.
So let's start with a more basic approach, huh?
What is Amazon Prime?
Amazon Prime is like the "upgraded"" version of amazon, and you get a number of benefits along with it. (For a price ofcourse.) So if you had ever wondered how much does amazon prime cost, well the answer is $99/year.
So now what would be arising in your mind is, is the cost of amazon prime worth it? I mean should you be paying $99 for the service? In order to solve that mystery let us look into couple features of what you 're getting with the prime thing.
Free two-day delivery: – For certain items you get the stuff delivered to you within 48 hours.
Free Same day delivery:- This is like the main spice that goes into making Amazon Prime worth it, but then again it's applicable only to certain zip codes and not every remote corner of the world.
Music / Video/ Photo streaming:- Not to go into much details but, it's like amazon has got it's own playlist of some kind and you get access to it, plain and simple. And if you are opting Amazon Prime just for Prime Videos, stop and see this where you will get some basic points to be considered before buying a streaming service. Here is how to choose best streaming service.
Well the features don't end there, but the rest aren't really worth exactly talking about.
So now again back to square one, the same question hits me again, is the cost of amazon prime worth the services being offered?
The answer is, unless you live in or around the Zip codes that amazon prime supports for two day , and same day delivery, it isn't much use to you. Again, unless you're a frquent shopper and not just the occasional one, this isn't useful to you again because if you shop once in a month or so, it's okay to wait for your items to get delivered a bit late rather then spend another $99 on them, huh?
How does Amazon Prime Refund Work?
Well, I just think this one should be here, so I'm putting it down.
Amazon charges your card $99 once you signup for the Prime membership, right? And ofcourse now you might be wondering how to cancel amazon prime membership discount (in case you got the discount, or else just the account!), in that case another doubt that might cling to your mind is, do you get a refund?
The answer to that question is, well yeah you will, but there are certain rules to that.
Amazon Prime Membership cancellation within the trial period:- You get a three day amazon prime free  trial period along with the prime membership, right? Ofcourse your card has already been charged, but you can still use it for 3 days before you can finally cancel your amazon prime trial. In that case amazon would charge you the normal price for the prime membership feature you've used and get you the full refund.
Amazon Prime Cancellation after the free period:- If you want to cancel your account and want a refund after the tree day amazon prime free trial period has ended, you're still eligible for that, considering you haven't used any of the prime features ever on your account.
So yeah that was pretty much about how the Amazon Prime refund policy works.
How to Cancel Amazon Prime?
Finally, the story you've been waiting for, huh?
The good thing is, there's no "build a space-ship" science to it. All it requires is 2, umm well maybe 3 clicks to cancel your  amazon prime trial for you.
Sign into your Amazon account.
Scroll down and find the Settings option for your account, and well click on it.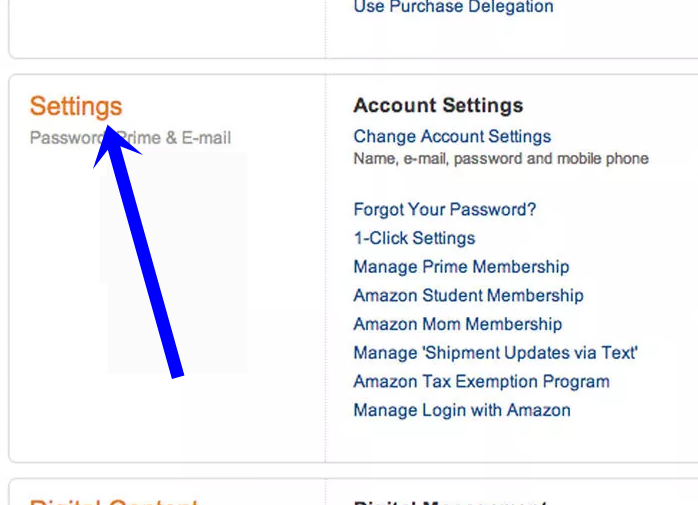 On the right-side of the page, find the option that says "Manage Prime Membership", and click on it.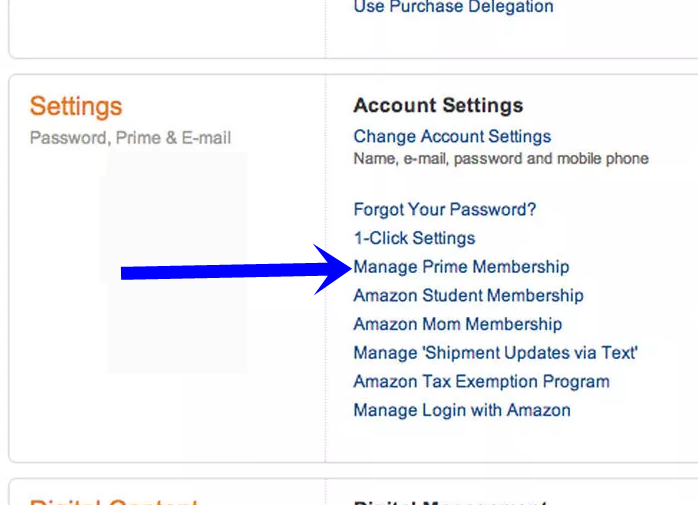 On the Manage prime membership page, checkout the left sidebar. Which should look something like the below screenshot:-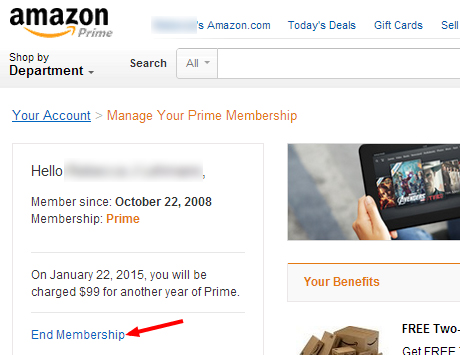 so click on End Membership.
Done! On the next page just confirm your membership cancellation and you're good to go.
See? That wasn't too hard now was it?
Apart from Amazon, there are a lot of Websites for shopping online. If don't know about that, we got everything covered in the list of 10 best Online Shopping websites. Do check that out.
Final Words:-
Amazon Prime is a great service, no doubt. But then again to make it "worth your money" a lot other factors come in, right?
The two main factors that Amazon charges you money is the Two-day delivery and the Same day delivery, apart from that there really isn't any "Oh wow that's awesome" feature to Amazon prime.
So no doubt you're on this post and had your doubts regarding How to cancel amazon prime when you started out, right? Hope it's solved now? But if you still got issues aren't able to cancel amazon prime trial, make use of the comment box, someone from our team will get back to you. And if you don't know how to make money on Amazon, that link is for you.