This week I've been writing extensively about Facebook, so yeah there are quite a number of things I picked up about the Social Network. And the most important of them is that Facebook is not letting you "not do anything" on Facebook.
In short, if there's something you can imagine of doing on a Social Network, it either already is there, or will be soon enough on Facebook. That's the reason I'm writing this piece to enlighten you about another of their super great features, How To Activate Video Calling on Facebook. But do you know you can list Facebook friends in a specific list? Yes, you can.
Now here's the thing, Facebook video chat, and that's what pushed me towards writing this Beginners Guide to Using Facebook Video Chat, now I would be honest about it. It's not a very "complicated" feature, but the service it offers is worth a million dollars! (And the twist? They offer it for free!)
So yeah I don't blame you if you've ever wondered how to video chat on Facebook, because hey who doesn't want to be in the 21st century and talk to someone who's thousand of miles apart face to face, right? (Trust me I know how absurd that sounds!)
So hey yeah let me tell you that by the end of this piece you're going to have a clear idea about how to Activate video Facebook Video Calling for free! But before that, let's talk about it's basics, right?
How to Activate Video Calling on Facebook:-
It's no rocket science, Facebook is the most used social network on the planet, so no doubt they made sure that whatever they're doing it was easy and a "no fuss" thing!
So if you wanted to get your question answered that even remotely sounded alike to how to turn on video calling on facebook? Here's your answer.
Click on the friend's name in the chatbox with whom you wanted to initiate the video call.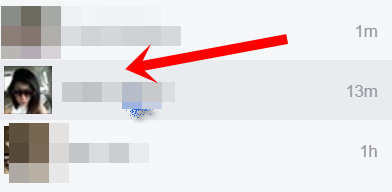 Click on the little "videocamera" icon at the top of the chatbox! This is the button that would initiate the videocall!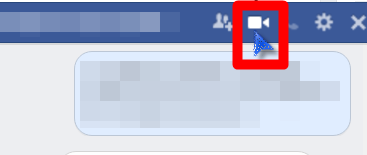 So once you click on that, the videocall would get initiated instantly. Simple as that.
How to Use the Settings on Video Chat on Facebook:-
So okay by now I take it as you've initiated the Videocall and have the video call popup on your screen, right?  Now how about playing with the settings a bit?
Facebook does give you enough control over the videocalls, so yeah let's look into what exactly you're being offered and can control!
Once on the Videocall screen, there's a little "settings" button at the bottom. Click on it.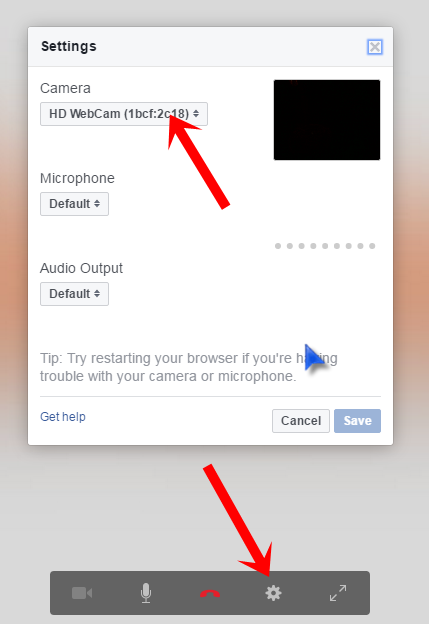 Now that would bring up the settings panel, and here's what you can do with them:-
The first option is for Camera selection. Meaning just in case you've got more than one functional cameras up and running with your system, then you can choose which one exactly to use with the videocall. And the first option lets you do exactly that.
Then there's the Microphone option. Ofcourse you might be using the inbuilt laptop mics, or external ones or something else, right? So this is where you select the mic you want to go with.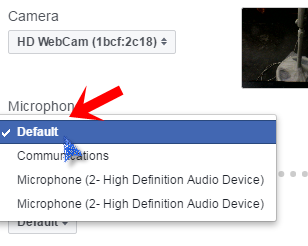 And then there's the audio output option! You need to be able to control how you want the audio to be broadcasted, right? External speakers, headphone speakers or something else so this is the option that let's you control the audio output.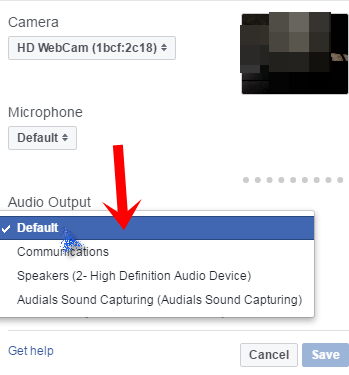 So yeah you can control the Camera, Audio Input, and Audio Output! That's all the videocalls comprise of, right? Just these three things, and Facebook doesn't make thins more complicated by adding useless options, so it's like you've got all that you'd need right there.
Whom Can I Call Using Facebook Video Call?
Well, Facebook video call doesn't just let you call or ping anyone in the world you might want to. So if you're thinking about getting a "Second chance" with your girlfriend who ditched your last week probably? Well no it isn't for you.
You can click on the name of the friends you want to videocall from your friendslist. If their "video call" button is available, then you can call them.

In case the videocall icon is "un-clickable" then that's a no go for you, you ain't video calling that person no matter what.
Also, the person needs to be in your Friends list in order to let you Video call them! Or else, nope not happening.
Facebook Messenger Video Call:-
Ofcourse you can initiate a Facebook video call on Facebook messenger too.
Head over to messanger.com  and find the person you're trying to Videochat.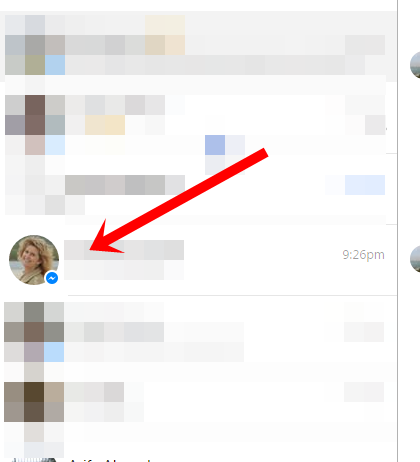 Once you are in their chatbox, just click on the "videocall" option on the top right section of the screen to initiate the videocall.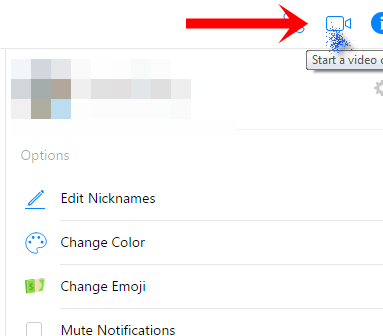 Final Words:-
So yeah that was it guys, on How To Activate Video Calling. I'm pretty sure I answered your questions regarding Facebook Video Call, right? In case there's something I missed, I'd be more than happy if you point it out to me in the comments! If you are gettin annoyed from useless notification on facebook, delete the facebook notifications.
And yeah, a share won't hurt if this piece really did help you.